Unless you've been living in some far-off land for the last 15+ years, I'm willing to bet you've at least heard of HubSpot.
HubSpot started as a marketing automation platform in 2006, and users have experienced a treasure trove of growth since. The platform is now a comprehensive suite of tools and services to help businesses with their marketing, sales, customer service, and operations. It's ultimately designed to enable businesses to attract, engage, and delight customers throughout their buyer's journey.
At the core of HubSpot is a customer relationship management (CRM) platform that provides businesses with a powerful and user-friendly system to manage their customer relationships. It offers a range of features to help businesses organize, track, and nurture their leads and customers.
While HubSpot has grown to be an all-in-one platform, it's not uncommon for us to be asked, "Which HubSpot features do I need?" And that's a great question. But first, it's important to understand how HubSpot brands each of its suite of tools, called "hubs."
A (Super) Basic Overview of HubSpot Hubs
HubSpot offers a suite of integrated hubs, each focusing on a specific area of business operations. The integration between these hubs allows for seamless alignment between marketing, sales, and customer service activities, enabling businesses to provide a unified and personalized experience to their customers.
Here is a quick list of the current HubSpot Hubs—be sure to click each link to read about each in full detail throughout this post.
Marketing Hub: Marketing Hub provides tools for inbound marketing and helps businesses attract, engage, and nurture leads. It includes features for content creation, social media management, email marketing, lead generation, marketing analytics, and more.
Sales Hub: Sales Hub focuses on empowering sales teams to close deals more efficiently. It provides tools for contact and deal management, email tracking, document management, meeting scheduling, sales automation, and reporting.
Service Hub: Service Hub is geared towards delivering excellent customer service and support. It includes features such as ticketing, knowledge base management, live chat, customer feedback collection, customer satisfaction tracking, and automation tools.
CMS Hub: CMS Hub is a content management system that allows businesses to create, manage, and optimize their website content. It provides features for drag-and-drop editing, customizable themes, SEO tools, content staging, and integration with other HubSpot hubs.
Operations Hub: Operations Hub helps streamline business operations and data management. It includes features for data synchronization, data quality automation, workflow automation, advanced reporting, and integrations with other systems.
HubSpot Marketing Hub
HubSpot Marketing Hub is a comprehensive marketing platform designed to help businesses attract, engage, and delight customers through various marketing channels. HubSpot Marketing Hub provides a wide range of tools and features to assist marketers in creating and executing effective marketing campaigns.
Marketing Hub was HubSpot's original software iteration and offers a ton of features:
Lead generation

and capture: HubSpot Marketing Hub provides tools for creating and embedding forms on your website to capture leads. You can also build landing pages, pop-up forms, and live chat widgets to engage visitors and convert them into leads.
Marketing automation: HubSpot Marketing Hub allows you to automate repetitive marketing tasks, such as sending emails, managing social media campaigns, and nurturing leads. It provides workflows, lead scoring, and behavioral tracking to streamline your marketing efforts.
Email marketing: With the email marketing capabilities of HubSpot Marketing Hub, you can create and send personalized emails to your contacts. It offers templates, A/B testing, segmentation, and analytics to optimize your email campaigns. It also allows you to nurture the contacts in your database across their

unique lifecycle stages

so that when they're ready to take a sales-focused action, they're already warm and aware of your business.
Content management: The platform enables you to create and manage your website content, blog posts, and landing pages within the HubSpot Content Management System (CMS). It includes SEO tools, a drag-and-drop editor, and collaboration features to simplify content creation. More on CMS Hub below. 👇
Social media management: HubSpot Marketing Hub integrates with major social media platforms, like Facebook, Instagram, Linkedin, and Twitter. It allows you to schedule and publish posts, monitor social conversations, and analyze social media performance. Marketing Hub's social features help you engage with your audience and manage your social media presence.
Analytics and reporting: The platform provides detailed analytics and reporting features to track the performance of your marketing campaigns. You can measure website traffic, lead generation, email engagement, social media reach, and more to gain insights to make data-driven decisions.
How do I know if my organization needs HubSpot Marketing Hub?
HubSpot Marketing Hub is designed to cater to a wide range of businesses and marketers who are looking to enhance their marketing efforts and achieve their goals. It can be beneficial for:
Companies with limited resources. With its comprehensive set of tools, small or limited teams can streamline their marketing activities, automate processes, generate leads, and improve customer engagement without the need for extensive technical expertise.
Marketing teams looking to improve collaboration and efficiency. The platform provides collaboration features, allowing team members to work together efficiently on campaigns, while organizing their marketing efforts, measuring results, and optimizing strategies based on data insights.
Organizations with a focus on inbound marketing. HubSpot Marketing Hub aligns with inbound marketing principles and provides tools to execute inbound strategies effectively, including content creation, SEO optimization, lead nurturing, and analytics.
Growth-focused organizations. Businesses that are looking to scale and grow can benefit from HubSpot Marketing Hub's automation capabilities, lead generation tools, and analytics. The platform helps identify marketing opportunities, optimize conversion rates, and drive revenue growth.
Ultimately, any business or marketer that wants to improve their marketing efforts, generate more leads, nurture customer relationships, and gain insights into their marketing performance can find value in using HubSpot Marketing Hub.
HubSpot Sales Hub
HubSpot Sales Hub is a sales software platform that helps sales teams streamline their processes, close deals more effectively, and build lasting customer relationships. HubSpot Sales Hub provides a range of tools and features to assist sales professionals at every stage of the sales cycle, including:
Contact management: HubSpot Sales Hub serves as a central repository for managing contacts and customer information. It allows sales teams to store, organize, and track interactions with prospects and customers. Contacts can be segmented, and detailed profiles provide valuable insights for personalized selling.

Deal management: Sales Hub provides tools for tracking and managing deals in the pipeline. Users can create deal stages, set tasks, assign owners, and track progress towards closing deals. It offers visibility into deal value, probability, and expected close dates, helping sales teams prioritize and focus their efforts.

Email tracking and templates: The platform offers 1:1 email tracking capabilities, enabling salespeople to see when and how often prospects open their emails and click on links. It also provides a library of email templates that can be customized and used to save time while maintaining consistency in communication.

Document management: HubSpot Sales Hub allows sales teams to create, send, and track sales documents, such as proposals, contracts, and presentations. It provides insights into document engagement, including when prospects view or interact with the documents, helping sales reps prioritize follow-ups.

Sales automation: The platform offers automation features to streamline repetitive sales tasks. Users can automate email sequences, follow-up reminders, and other actions to improve efficiency and consistency in their sales processes.

Reporting and analytics: Sales managers and teams get access to analytics and reporting features to track individual and team performance. Users can gain insights into key metrics, such as deal activity, conversion rates, and revenue generated. Data-driven insights help optimize sales strategies and identify areas for improvement.
How do I know if my organization needs HubSpot Sales Hub?
Sales Hub is particularly beneficial for sales teams that prioritize building relationships, personalizing their sales approach, and leveraging data insights to drive sales success. Your organization might benefit from HubSpot Sales Hub if you are:
Interested in streamlining sales tasks. Sales teams can leverage

Sales Hub to improve their productivity

, collaborate on deals, and align their efforts with marketing and customer service activities.
A sales manager or leader looking for valuable insights into sales team performance. The platform enables sales managers and leaders to monitor team performance, track progress towards sales goals, and make data-driven decisions. It provides visibility into deal pipelines, sales activities, and individual performance, allowing managers to identify coaching opportunities and drive revenue growth.
An organization with limited resources and budget. HubSpot Sales Hub is a cost-effective, all-in-one platform that empowers users to organize their contacts, automate sales tasks, and track deals without the need for extensive technical expertise or a large budget.
Part of a sales enablement team. HubSpot Sales Hub can be a valuable tool for sales enablement teams to create and manage sales collateral, such as templates, documents, and training materials. They can ensure that the sales team has access to up-to-date resources to support their sales efforts.
HubSpot Service Hub
HubSpot Service Hub is a customer service software platform, created to help businesses deliver exceptional customer service, manage customer relationships, and provide support across various channels.
HubSpot Service Hub provides the following range of tools and features to streamline customer service operations and enhance the overall customer experience:
Ticketing system: Service Hub offers a centralized ticketing system that allows service teams to track, manage, and resolve customer inquiries and support tickets efficiently. It provides a unified inbox for capturing customer interactions from various channels like email, live chat, and social media, ensuring a seamless support experience.

Knowledge base: HubSpot Service Hub enables businesses to create a knowledge base or a self-service portal where customers can find answers to common questions, troubleshooting guides, and helpful resources. This empowers customers to find solutions on their own, reducing the need for contacting support and improving customer satisfaction. 👉An amazing example of a Knowledge base is HubSpot's very own help center….which I honestly should make my homepage at this point.

Live chat and chatbots: The platform includes live chat functionality, allowing businesses to engage with customers in real-time on their website. Additionally, chatbots can be used to automate basic inquiries and provide instant responses, enhancing customer support availability and efficiency.

Customer feedback surveys: HubSpot Service Hub provides tools for collecting customer feedback and running surveys to gauge customer satisfaction and identify areas for improvement. This helps businesses gather insights, measure support performance, and take proactive steps to enhance the customer experience.

Reporting and analytics: Just like Marketing and Sales Hub, Service Hub offers robust reporting and analytics capabilities to measure customer service performance. Businesses can track key metrics like ticket volume, response times, customer satisfaction scores, and agent productivity. These insights help identify trends, optimize support processes, and improve team performance.
By integrating Service Hub with Marketing Hub and Sales Hub, businesses can create a unified customer experience across the entire customer journey—from initial engagement through sales and ongoing support.
How do I know if my organization needs HubSpot Service Hub?
HubSpot Service Hub is designed to meet the needs of businesses and organizations that aim to deliver exceptional customer service and support. It can be beneficial for:
Dedicated customer support teams. It provides tools to efficiently manage and resolve customer inquiries, track support tickets, and maintain a centralized system for communication and collaboration across service and support teams.
Companies that are service-oriented businesses. Companies that prioritize providing high-quality customer service as a core aspect of their business can benefit from Service Hub.
Organizations that interact with customers across multiple channels. If your business interacts with customers through various channels like email, live chat, social media, and phone, Service Hub can help you consolidate and manage these interactions in one place. It enables businesses to provide a consistent and unified support experience across multiple channels.
Businesses looking to enable a self-service buyer. If you have a need for a knowledge base or self-service portal where customers can find answers to common questions and support resources, Service Hub offers features to create and manage such knowledge bases. This empowers customers to find solutions on their own, reducing the load on support teams and improving customer satisfaction.
HubSpot CMS Hub
HubSpot CMS Hub is a content management system (CMS) designed to help businesses create, manage, and optimize their website content. CMS Hub provides a user-friendly interface and a range of tools that allow businesses to build and customize their websites without the need for extensive technical knowledge or coding skills. It offers drag-and-drop functionality, flexible themes, and a variety of pre-built templates, making it easier for marketers and content creators to create and publish web pages.
Some key features of HubSpot CMS Hub include:
Content creation and editing: Users can create and edit website content using a visual editor, similar to popular website builders. It supports rich media, such as images and videos, and provides options for formatting, styling, and organizing content

Customization and personalization: CMS Hub allows businesses to customize their websites to align with their branding and design preferences. It offers a range of themes and templates that can be easily modified. It also supports dynamic content, allowing for personalized experiences based on visitor data.

SEO optimization: The CMS Hub includes built-in tools for search engine optimization (SEO). It provides recommendations for optimizing content, such as meta tags, headings, and URL structures, to improve search engine visibility and rankings.

Website performance and security: CMS Hub takes care of website hosting, security, and maintenance. It includes features like SSL certificates, content delivery network (CDN) integration, automatic backups, and regular software updates to ensure the website's performance and security.
How do I know if my organization needs HubSpot CMS Hub?
HubSpot CMS Hub aims to provide a comprehensive solution for businesses to create and manage their website content effectively. It's often used by:
Teams looking to align website performance with marketing strategy. Organizations can leverage CMS Hub to align their website content with their marketing strategies, create landing pages for campaigns, and generate leads.
Organizations that do not have technical resources in-house. Content creators and marketing teams benefit from HubSpot CMS Hub's user-friendly interface and content editing capabilities. They can easily create and update website pages, blog posts, and other forms of content without needing to rely on technical resources. CMS Hub also supports collaboration, enabling content teams to work together on content creation and approvals.
Dedicated design and development teams. While HubSpot CMS Hub offers pre-built themes and templates, design and development teams can customize and extend the functionality of websites using the CMS's flexible framework. They can create custom modules, integrate third-party tools, and implement unique design elements to match the brand identity and meet specific business requirements.
Sales teams who want to better personalize their outreach. While you may not think of the sales team benefiting from CMS Hub immediately, sales can leverage the website as a tool to create personalized landing pages or microsites for prospects, capture lead information, and track prospect interactions on the website.
IT teams concerned with advanced customization, security, and integrations. Although HubSpot CMS Hub is designed to be user-friendly for non-technical users, IT and technical teams play a role in website setup, configuration, and advanced customization. They can manage tasks such as domain management, DNS configuration, integrations with other systems, and managing advanced website functionality directly in the portal.
It's important to note that HubSpot CMS Hub can be beneficial for businesses of all sizes, from small businesses to enterprise-level organizations. The specific teams involved may vary depending on the size and structure of the business, but generally, any team responsible for website content, marketing, sales, or technical aspects can find value in using HubSpot CMS Hub.
HubSpot Operations Hub
The newest of all Hubs is HubSpot Operations Hub, which helps businesses streamline their operations, automate processes, and improve data management. It aims to empower businesses to optimize their operational processes, improve data quality, and automate tasks to enhance overall efficiency, bridging the gap between different systems and enabling seamless data flow.
Some of the key components of Operations Hub include:
Data sync: Operations Hub provides data synchronization capabilities, allowing businesses to connect and sync data between HubSpot and other systems or databases. This helps ensure that customer data remains consistent and up to date across different platforms.

Data quality automation: Operations Hub offers tools to help maintain data integrity and quality. It includes features like data cleansing, duplicate management, and data enrichment to ensure accurate and reliable customer information.

Programmable automation: Operations Hub enables businesses to automate manual tasks and processes by building custom workflows using a visual editor. This helps save time and improves efficiency by automating repetitive or time-consuming tasks.

Custom bots: With Operations Hub, organizations can create custom chatbots to engage with website visitors and provide automated support or information. Custom bots can be designed to answer frequently asked questions, capture lead information, and provide a personalized user experience.

Advanced reporting: Operations Hub includes advanced reporting and analytics capabilities to provide insights into business operations. It offers customizable dashboards and reports that help track key metrics, analyze performance, and make data-driven decisions.

Integrations: Operations Hub supports integrations with other systems and tools, allowing businesses to connect and synchronize data with platforms such as CRM systems, marketing automation tools, and customer service software.
How do I know if my organization needs HubSpot CMS Hub?
While the name "operations" may scare you away if you're in marketing, sales, or service, HubSpot Operations Hub is actually beneficial for a variety of teams:
Sales and marketing teams looking to better align efforts. Operations Hub helps align sales and marketing efforts by providing data synchronization capabilities between different systems, such as CRM and marketing automation tools. It allows for seamless data transfer and ensures that both teams have access to accurate and up-to-date customer information.
Services team seeking cleaner customer data. Operations Hub's data quality automation features can be valuable for customer service teams. It helps maintain accurate and reliable customer data, enabling better customer support and personalized experiences.
Operations and IT teams needing to reduce manual tasks. Operations Hub provides tools for automating manual processes and tasks, which can significantly benefit operations and IT teams. It allows them to automate data syncing, streamline workflows, and reduce the need for manual data entry and maintenance.
Any team that needs to cleanse data. HubSpot Operations Hub includes features for data cleansing, duplicate management, and data enrichment. These capabilities can help ensure data integrity and improve overall data quality.
Businesses with multiple systems and integrations. If an organization relies on multiple systems and platforms for its operations, such as CRM, marketing automation, and customer service tools, Operations Hub can help synchronize and manage data between these systems. It provides a centralized hub for data management and integration, reducing data silos and improving overall efficiency.
Any team seeking better, more insightful reports. Operations Hub's advanced reporting and analytics capabilities provide valuable insights into business operations. Executives and decision-makers can leverage these insights to track key metrics, identify trends, and make data-driven decisions.
Ultimately the goal of HubSpot Operations Hub is to help businesses deliver a better customer experience and achieve their operational goals.
Get HubSpot support from the first agency partner
Ready North bet on HubSpot nearly two decades ago when we became their first agency partner. We've had a front seat into all of the platform advancements and feature launches ever since.
Our team is trained and certified across Hubs, and we can help you onboard, optimize, or manage your portal ongoing. Reach out if you're looking for support.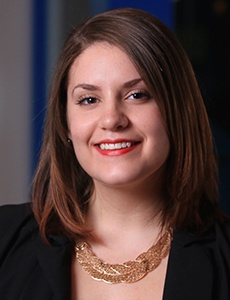 Shannen Laur
Shannen Laur is Ready North's director of growth and services. She joined the agency in December 2014 with a background in corporate communications and marketing. Shannen is a 2014 graduate of Kent State University's School of Journalism and Mass Communication.