DIGITAL MARKETING BUILT FOR MANUFACTURERS
Turning the Wheels of Your Marketing Machine
Manufacturing is the backbone of the U.S. and the catalyst for many of our country's greatest developments. It is the driving force of modernization, economic growth, and innovation in our nation, transforming how we live and operate for the better.

Today, there has never been a more challenging time to be a manufacturer. On any given day, you have to manage running a complex business alongside rising costs, shrinking supply, backed-up supply chains, endless competition, tight deadlines, and a complex labor market.

However, this doesn't stop you from doing everything in your power to produce and deliver only the highest quality product—which is something we have in common. Ready North has nearly two decades of experience helping manufacturers reach, educate, and sell to their target audiences. We understand the complexities of your business and can translate that into high-performing marketing services.

Your business is driving transformative change for our country. Take a load off and let us do the same for your marketing and sales programs.

Manufacturing is complex. But, rest assured, it's not too technical for us. We simplify language, so you can better connect with your prospects and customers, ensuring they're receiving the best information to move your conversations forward.

We get your message out. It's not easy to find time to craft compelling content when you're running an intricate business. That's why we offer a variety of strategic marketing services to share your specific message to prospects and existing customers.
Our Manufacturing Partners
YOUR TRUSTED MARKETING PARTNER
In our nearly 20 years of experience working with dozens of manufacturing clients, we've done it all: from writing blog posts to executing complex strategies involving content marketing, lead generation, social media, email, sales team alignment, and more. Our biggest wins are the ones that reach beyond marketing, and we do that by learning as much as we can about your industry. As a true partner to you, we're an extension of your staff. So while you manage your business, we manage your marketing—and we promise results.







OUR MANUFACTURING MARKETING SERVICES
Take a look at the strategic digital marketing services we've designed and refined for our manufacturing partners.
TOUCH
Promote
Target and reach your ideal prospects with innovative and tactical promotions.
Reach your audiences
TOUCH
Performance
We monitor performance meticulously—constantly developing ways to improve and elevate our campaigns.
Report on your performance
TOUCH
HubSpot
As HubSpot's first agency partner, we're the experts. We'll help your team get the most out of your all-in-one portal.
Grow with HubSpot
TOUCH
Consulting
Our highly trained digital marketers are experts at problem-solving. Together, we can craft a solution to your company's toughest problems.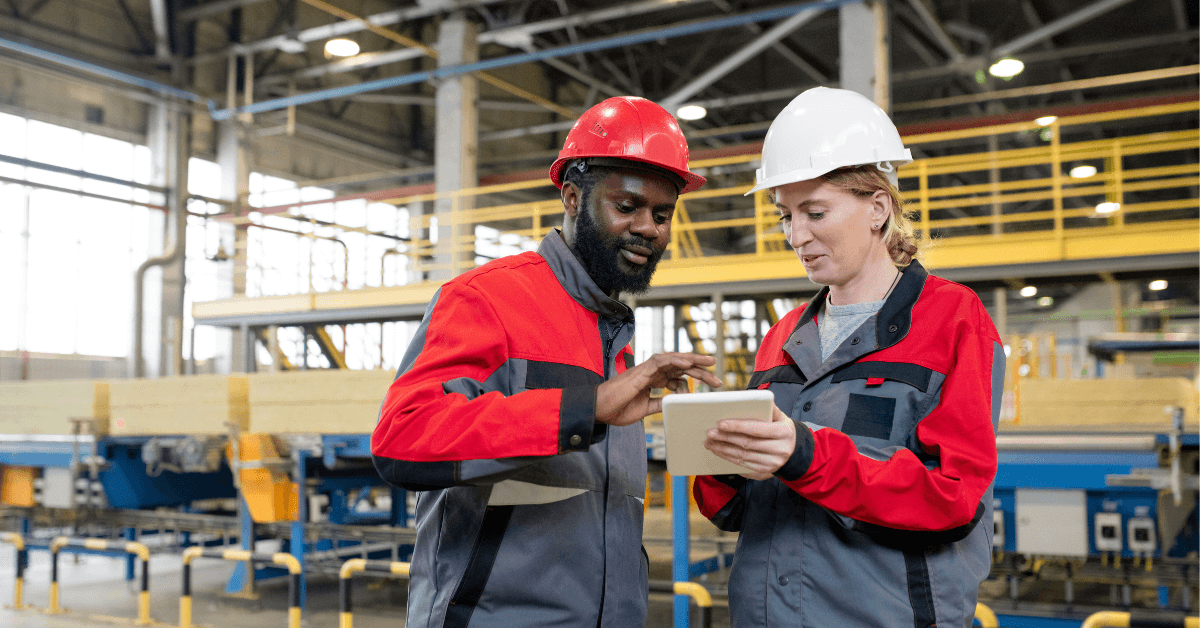 MANUFACTURING STRATEGIES EBOOK
15 Proven Marketing Strategies for Manufacturers To Win New Customers
Word of mouth is no longer a viable marketing solution in today's competitive manufacturing industry. In this guide, you'll uncover 15 fool-proof marketing activities that we've used to drive game-changing results for our manufacturing clients for nearly two decades.
We drive success—and we've got the stories to prove it
OUR WORK IN ACTION
We're proud to share our success stories, and we'd love for you to see them too. Below, read more about how we've solved some of the most arduous pain points and exceeded KPIs for our manufacturing partners.
Discover Our Difference
Want to know more about our manufacturing marketing services? Reach out to us.