YOU DESERVE THE BEST FROM YOUR AGENCY
Working with teams who don't truly understand your business? Paying too much for poor quality work? Failing to see the value in marketing? Experience what makes Ready North different.
We look at every problem through the lens of your whole business and solve for the entire issue, not just the symptoms.
Do your marketing activities move the needle? We're data-obsessed, and we're here to help you prove marketing ROI.
Your marketing agency should be an extension of your team, not an isolated vendor. We're with you for the long haul.
Traditional agency billing models are ineffective. Reap the benefits of the Point Pricing model when you work with us.
LET'S TALK HUBSPOT
Discover the ways Ready North can onboard, optimize, or maintain your portal.
GET LEADS. DRIVE REVENUE.
Attract more traffic to your site + Get leads to convert + Measure results fanatically + Iterate continuously = Your recipe for digital marketing ROI. Here's how our services can get you there.
"Over the years, Ready North's staff have exhibited their expertise in ascertaining, developing, and implementing successful marketing strategies for our company. And, they have consistently demonstrated their ability to apply their marketing strategies in continuously changing market conditions as well. They possess a genuine desire to know and understand our customers' needs, which in turn helps to achieve our goal of providing world-class service for our customers."
BOB HEATER, SR
Industrial Heat Sources, Inc.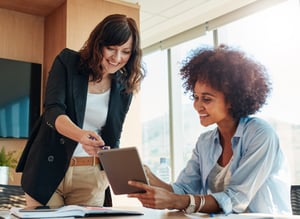 Are We a Good Fit?
WHAT TO EXPECT FROM READY NORTH
We're a team of A-players who aim to be a partner in your business success, not just another vendor.
We love clients in the professional services, manufacturing, and association spaces. But if that doesn't describe you, don't worry. If you're on HubSpot, we can definitely help you.
Keep scrolling to learn more about our work within these industries.
HubSpot Services
Marketing Hub
Sales Hub
Service Hub
CMS Hub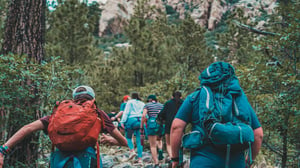 TRANSFORMING BUSINESSES AND LIVES THROUGH DAMN GOOD MARKETING
Founded in 2005, Ready North is a digital marketing agency that offers business-to-business solutions delivered on HubSpot, as well as robust digital marketing strategy and activation. We're lifelong learners hellbent on driving meaningful results. We'd love to work with you.
LET'S LEARN TOGETHER
Sharing our knowledge and experience is just one of those things that lights us up. Here's what we're talking about lately.
LET'S CHAT!


What can we help you with? Fill out the form and we'll be in touch.