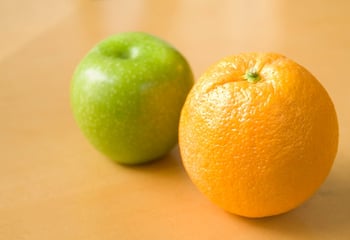 What if there was a single product that helped streamline all marketing tasks, improved lead management, and impacted overall revenue?
Oh wait … there is.
It's marketing automation, and unless you're stuck in the marketing stone age, you've probably at least heard of it.
Businesses and marketers in all sorts of industries are recognizing the power of marketing automation, and these stats prove it:
Businesses that nurture prospects via marketing automation experience a 451% increase in qualified leads.
25% of all B2B Fortune 500 companies are using marketing automation.
76% of the world's largest SaaS companies use it, too.
63% say the ability to set measurable objectives is the biggest value driver.
We all agree that marketing automation has endless benefits like shortening the sales cycle, enhancing efficiencies and improving lead scoring, just to name a few. But, unfortunately, there is one major issue: we have an overwhelming number of solutions to consider (more than 239 are listed by Capterra as "top" products).
If you're looking to adopt a marketing automation solution or ready to make a switch from the product you have now, don't let the sheer number of options scare you. Read on for five factors to consider when comparing software to get you on the road to the perfect solution.
1. Features and Functionality
Probably the most important factor when comparing automation software is figuring out what features and functionality each solution offers. Are you looking for stronger top-of-the-funnel features? Or, do you need to shift your focus to lead generation and management? Ask yourself what you and your company are trying to accomplish with a new solution, and don't forget the desired end goal.
Once you have a shortlist of options, run a head-to-head analysis on what features these products have in common, and consider which functionality you prefer more. Remember to take into account the size of your company. For example, if you're an international business, you may need to find a solution that can scale to your needs.
Other traits to consider: compare user experience, reporting function and overall design. Which will take longer for your team to learn, and which offers more customer support for a smoother transition?
2. Product Positioning and Market Share
You have your desired features narrowed down, so it's time to look at the nitty-gritty numbers. How do the solutions compare when it comes to credibility? Pay close attention to factors like:
Customer base.
Social following.
Blog subscribers.
Number of employees.
How long they've been in the market.
Remember that while newer products might be more than adequate for your needs, a solution with a smaller reach and customer base may result in slower product innovation and updates, and less resources or online communities for support.
3. Available Integrations
In order to establish a connected, cohesive sales and marketing process, many automation solutions offer integrations with customer relationship management (CRM) platforms and other third-party solutions. Integration options are critical to bottom-line succes. In fact, 64% of the top marketing firms report that having a CRM and marketing automation integration provide top metrics for the sales pipeline.
Before making a decision, do some digging to see if your current CRM integrates with the software under consideration. The goal is to successfully sync the two for a smoother lead management process. Also, look for solutions that offer additional integrations like surveys or cloud storage services.
4. Pricing and Contracts
An obvious factor to consider is the cost and potential contract of your automation software. Most solutions are priced depending on database size, so consider having an estimated size nailed down when comparing costs.
If you have a larger database, you may want to choose enterprise-level software to avoid any extra costs. And, the same goes for smaller needs, as you don't want to overpay for features you won't use. Remember that some solutions hit you with a set-up fee, so you may want to have that cost budgeted as well.
5. Third-Party Reviews
So, you've done your own independent research, determined the features you need, and the cost you can afford. The last step to consider when comparing solutions is to turn to third-party websites.
When scouring the internet for insights, consider credible sources that offer a head-to-head comparison. Our favorites include (but aren't limited to) the following:
What tips do you have when comparing marketing automation solutions? Comment below and share your advice.
Like what you've read? Subscribe to the PR 20/20 blog for the latest marketing best practices and tips, delivered to your inbox.
Image credit: Flickr, Creative Commons, TheBusyBrain