The Ready North team is attending exciting sessions this week at INBOUND, the annual conference hosted by HubSpot. The event unites thought leaders from more than 161 countries across marketing, sales, customer success, and revenue operations.
And this news is hot off the press! During this morning's session, HubSpot announced a slew of exciting product updates.
Interested? We thought so. Check them out below.
Commerce Updates
Payment Schedules in Quotes
Live Now!
While using HubSpot Payments, you can now create various types of payment schedules when utilizing Quotes. For example, if you're proposing a product or service to a prospect, you can create a series of installments instead of one large payment—and give each its own due date, amount, and even name.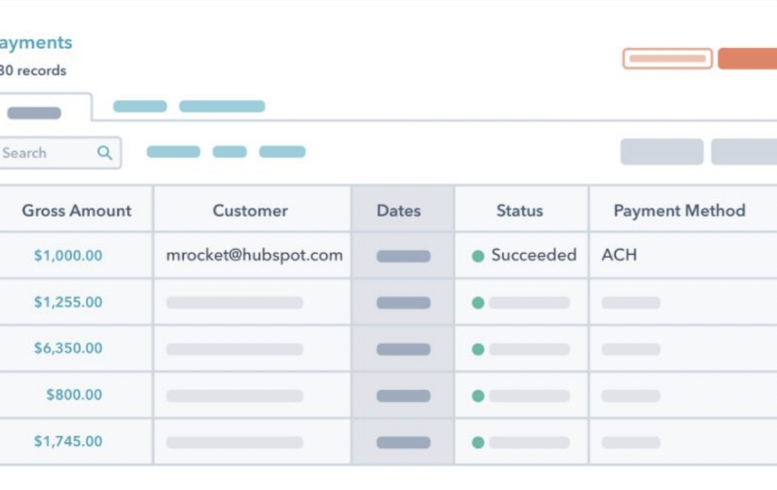 Operations Hub Updates
Product Sync With More Third-Party Apps
Live Now!
In Free and Starter Operations Hub accounts, you can now connect third-party apps from the HubSpot product library to run a bidirectional data sync.
Previously, this was only available with Shopify and Quickbooks. Now, run product library syncing with more than 20 third-party apps.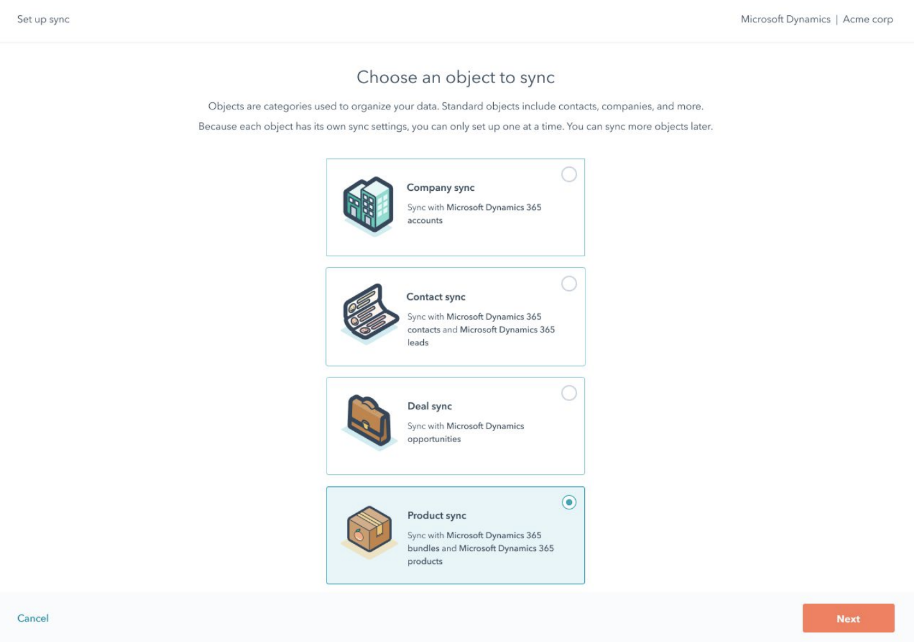 Invoice Syncing from Third-Party Apps in Operations Hub Free and Starter
In Beta
In an exciting expansion from only being able to sync data from contacts, companies, and deals, HubSpot now allows a one-way sync from the most popular invoicing programs (Quickbooks, Dynamics 365, NetSuite, etc.). With this update, your real-time revenue numbers can inform marketing, sales, and service insights in your HubSpot portal.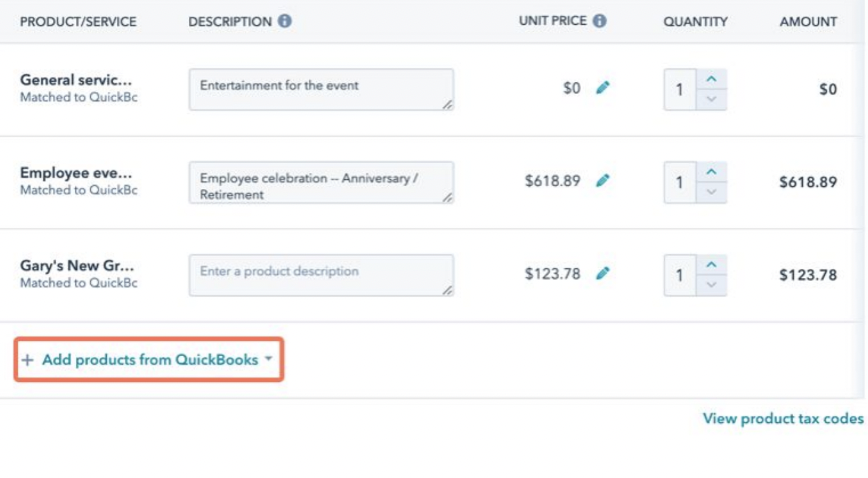 Data Sync Health for Operations Hub Free and Starter
Live Now!
Understand syncing issues immediately with this helpful new update, which shows which integrations are in sync, excluded from a sync, or failing to sync altogether.
Access this info from the app's sync settings, inside a new tab called "Sync health."
Updates for Developer
s
Development Sandboxes in Sales and Service Hubs
In Beta
Previously, development sandboxes were only available in Marketing, Operations, and CMS Hubs Enterprise. Now, in Sales and Service Enterprise, you can access the same intuitive function.
What's a development sandbox, you ask? It's an isolated environment where your team's developers can build and test dev work, such as a new integration, prior to rolling it out in the "real" portal. The sandbox functions exactly the same as the rest of the portal in terms of functionality, so your developers can feel confident when they roll out the fruits of their labor for the full team.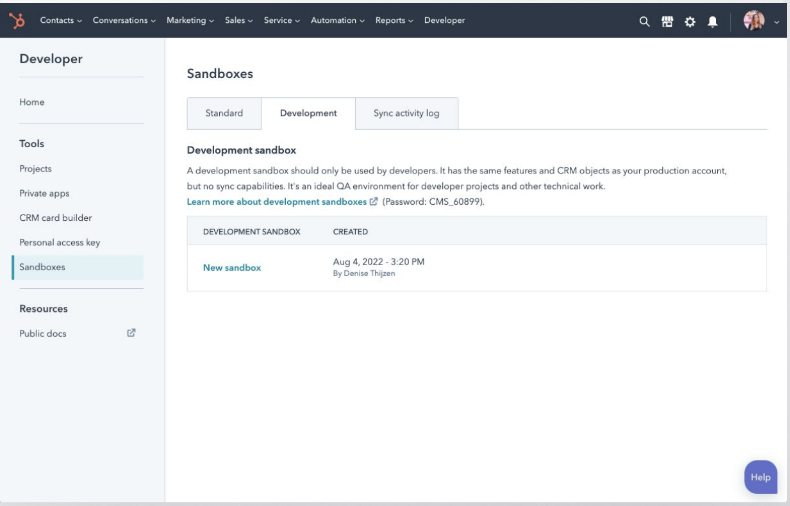 Projects GitHub Integration for Sales and Service Enterprise
In Beta
More developer goodness! Now, developers can rely on GitHub as the source of record for their HubSpot project's codebase, thanks to a new integration.
Developers can collaborate with their teams using familiar GitHub tools and workflows and trigger project builds by pushing code to their repositories.

New Debugging Capabilities
In Beta
A new CRM mid-panel card logging system in Sales and Service Enterprise will improve the way developers can monitor how their private apps are functioning. Each log will show details of each execution, including whether it passed or failed—the outcome? It's easier than ever for developers to debug potential causes of failure.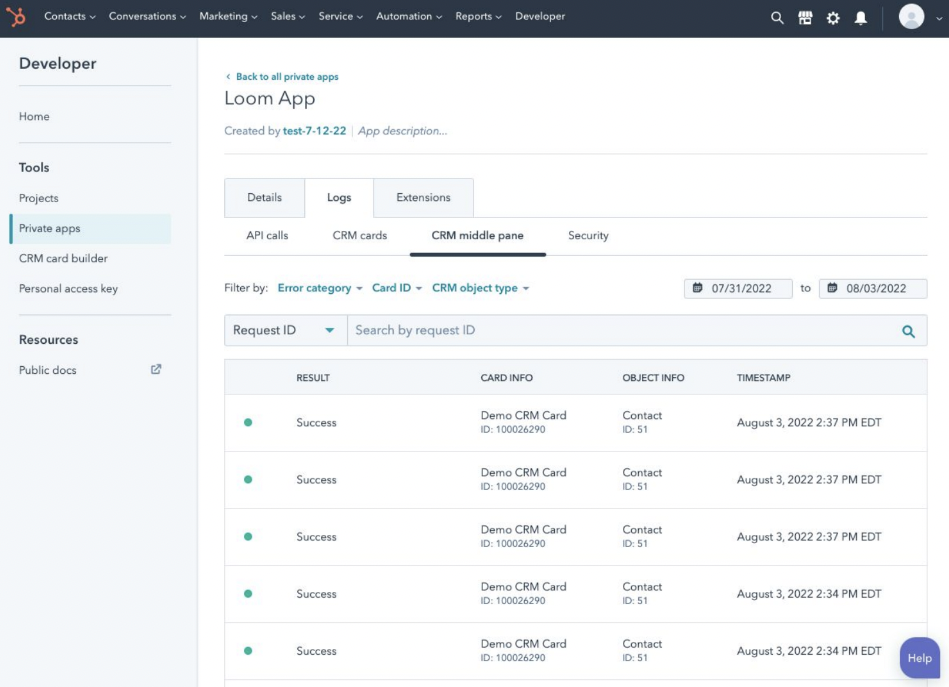 Interactive CRM Card Builder
In Beta
Developers in Sales and Service Enterprise Hubs get another exciting update in CRM card builders: Soon, the Card Builder tool will have an interactive interface for easily developing the necessary JSON payloads that will deploy custom CRM cards in the middle panel of the HubSpot interface. These CRM cards will also work with custom objects—and will display custom object data over other records. Score!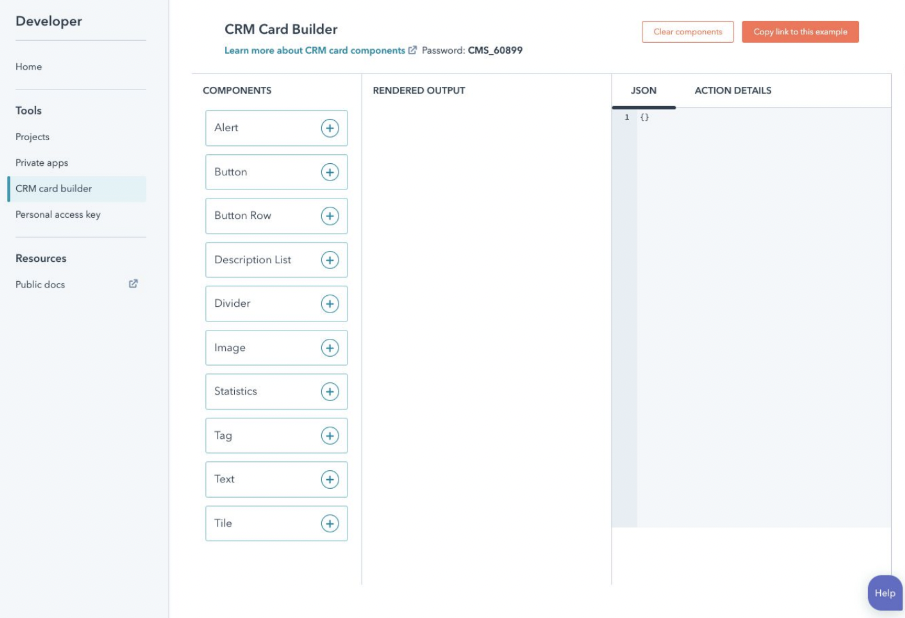 Data Management
& Quality Updates
Import Error Flagging
Live Now!
Now, for all accounts (including Free), the import tool flags and resolves data errors before they can be published to the CRM. This small but mighty update removes massive manual data cleansing and problem-solving guesswork down the road. We love a time-saver.
Property Validation
In Beta
This is the kind of update that immediately makes your HubSpot admin's life easier. Now, for any data your reps manually enter, you can require validation before accepting the entry. Our friend Kyle Jepson does an amazing job showing how this functions in this video.
Check out Kyle's video here >>>
Visual Data Modeling
In Beta
Do you ever just feel like you need to draw it out on paper to understand something? Same. Luckily, HubSpot is a step ahead of us (as usual!) with the data model overview update for all Hubs. In one single view, see how standard objects, properties, and associates are "related" to one another. No whiteboard required.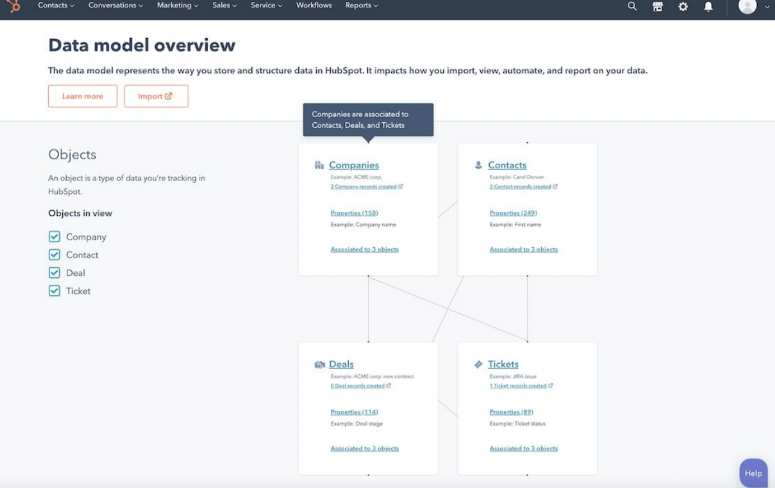 Custom Object Builder
In Beta
Custom objects allowed us to customize our data model around our company, not the other way around. The new custom object builder is simple, intuitive, and requires no coding. Admins can give the objects a name, plural name, and at least one property—from there, use the tools you're used to to manage associations, create custom properties, and set up customizations.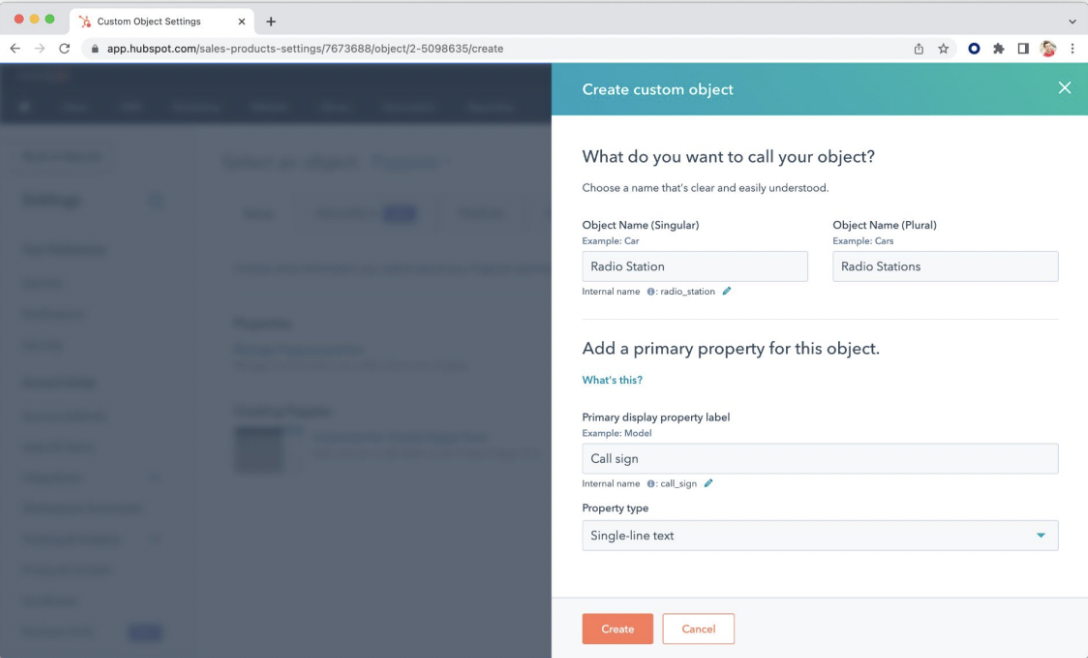 Data Quality Command Center
In Beta
Another exciting data cleanliness tool to complement data models, property validation, and import error flagging: the data quality command center. Here, get at-a-glance insights on formatting issues, property health, and other data quality functions.
Specifically, Operations Hub Professional and Enterprise users can use the data quality command center to identify stale properties, integration bottlenecks, and more—so you can get ahead of data problems before they snowball.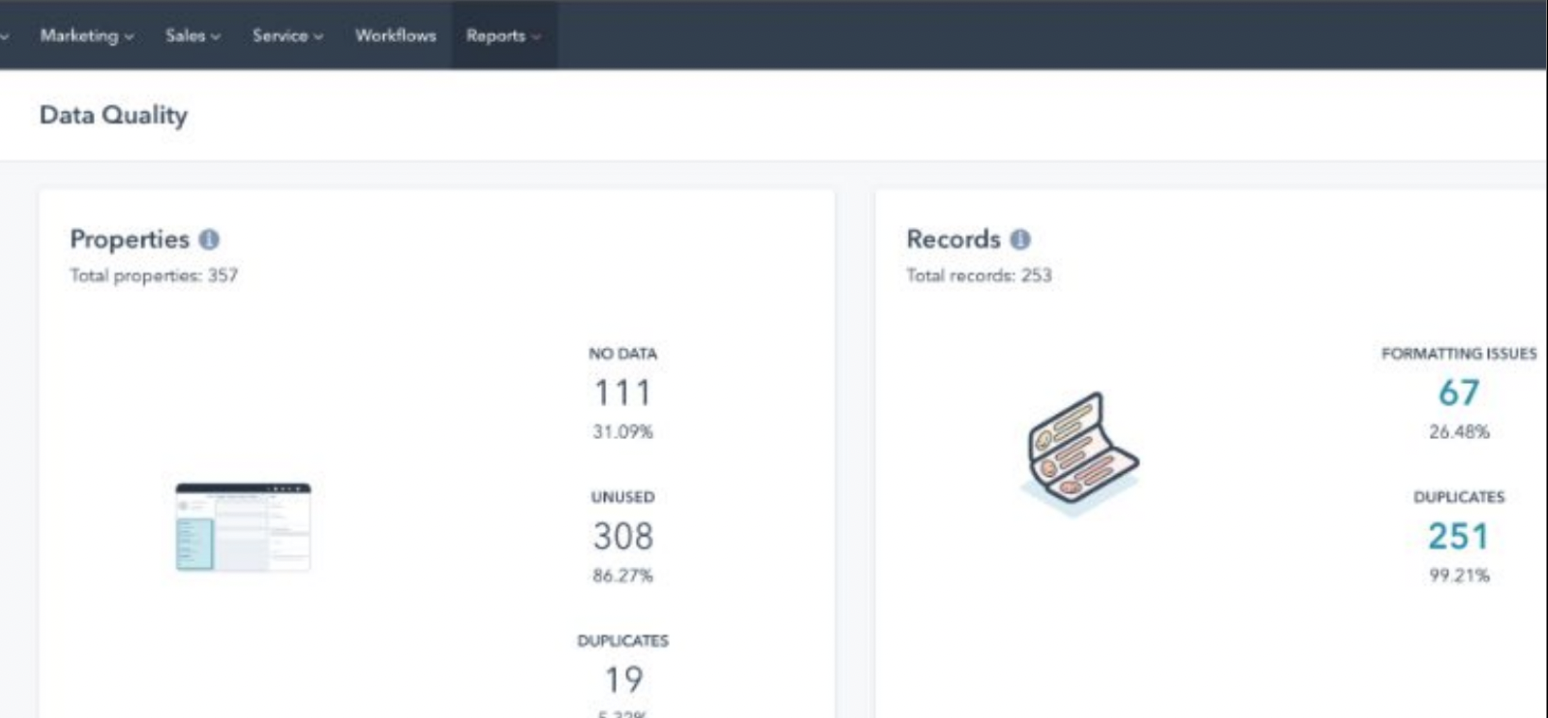 AI-Powered Data Quality Recommendations
In Beta
The status quo for fixing data errors is manual rework—accepting suggestions one by one. But with this beta feature, HubSpot's artificial intelligence recommends automations to fix your real-time data issues. So you can take that work off of your to-do list—the Professional and Enterprise HubSpot CRM of tomorrow cleans itself.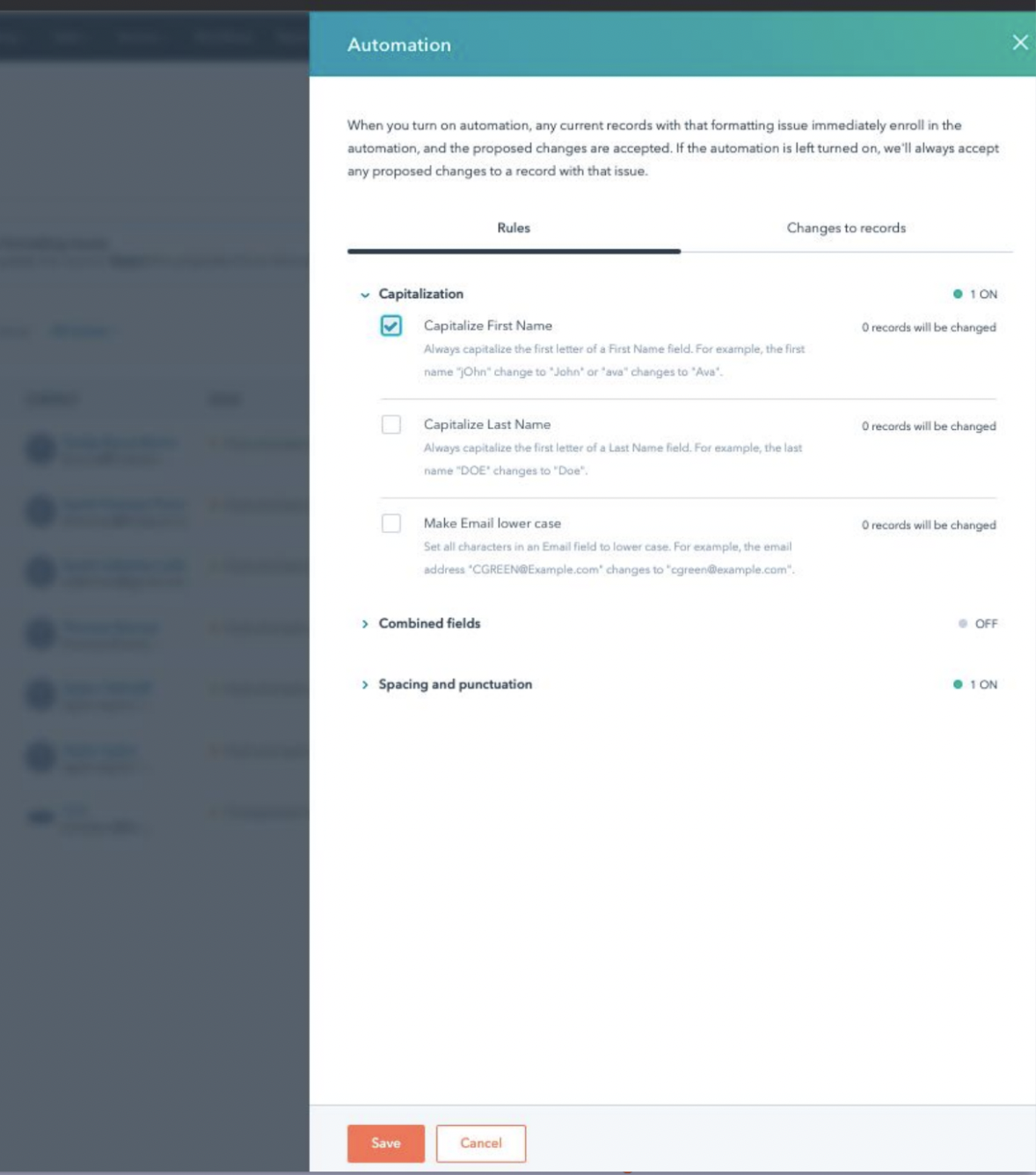 CRM Customization Updates
Right Sidebar Configuration
In Beta
HubSpot Admins in Professional and up Hubs, you'll love this one! With this update, you can optimize the right sidebar on a contact record by showing or hiding card sections, just like you can currently do with the left sidebar.
It gets smarter! You can use conditional logic to show only relevant cards to different teams—making it easy for your team to only see the info they really need. And, you can display internal data (e.g. chart with page views, table with customer summary data, button to launch a workflow) or external data (e.g. data from internal systems, Google Sheets, Amplitude chart). Customization is the name of the game.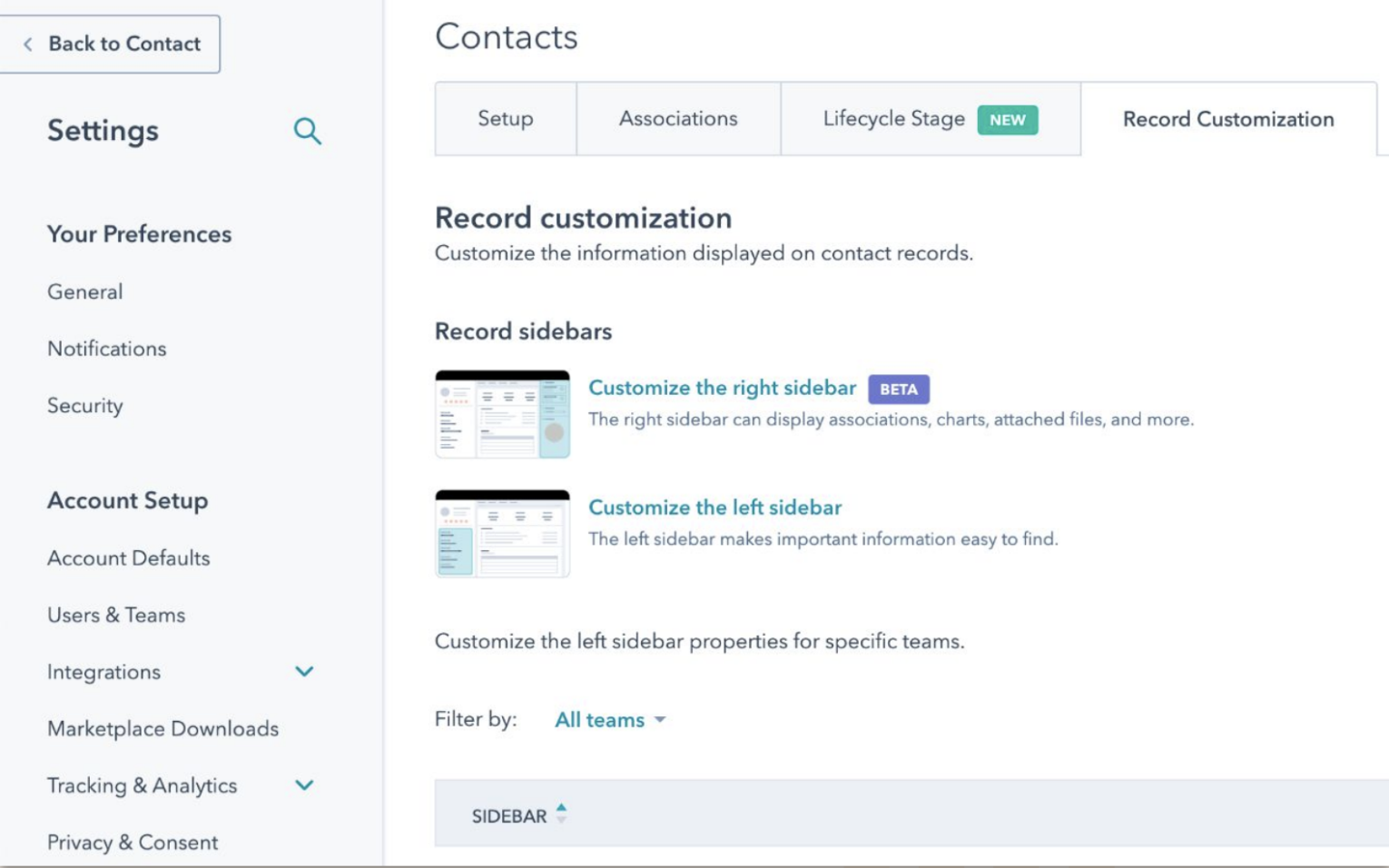 New Activity Types and Configurable Buttons on Contact Records
Live Now and In Beta
Better connection with your audience is at the heart of HubSpot's mission. So now, with this beta feature, you can manually log brand new types of contact communication: SMS, LinkedIn Message, WhatsApp, and physical mail.
Even better, make the contact record work harder for you by choosing and reordering which activity buttons appear in the record highlight card. This feature is live now!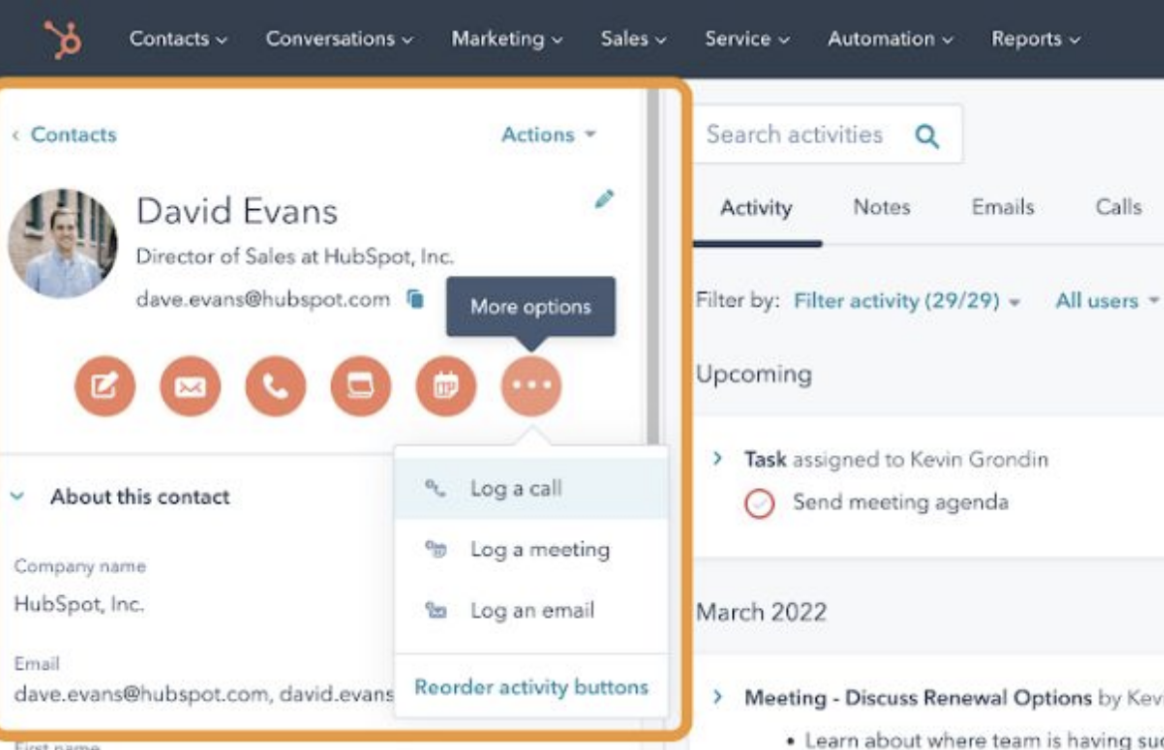 Board Card Configuration
Live Now!
Admins can now select up to four properties to display on board cards of all pipeline objects (deals, tickets, and custom objects) in all Hubs.
And with Professional and up, you can customize the cards of multiple pipelines to display different properties at each stage of the pipeline.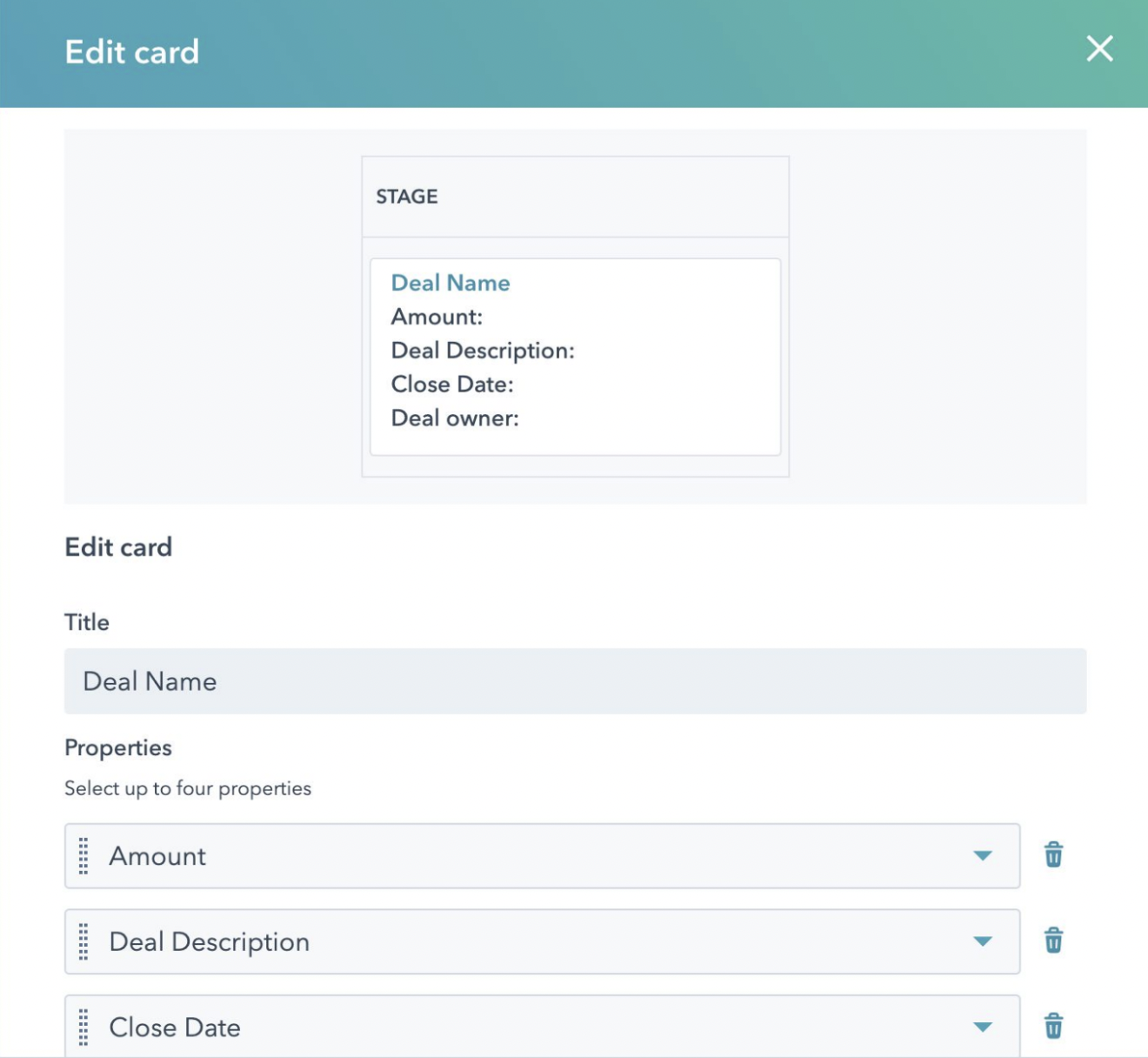 Records Overview Tab
In Beta
There's a new overview tab in town—one that lets you see critical information on all records, in all Hubs. With Professional and up, you can configure the layout and which properties are shown. And, just like with sidebar configuration, you can use conditional logic to show different data to different teams.
Plus, with Service & Sales Hub Enterprise, developers can create custom cards to feature on this custom tab.
Customized Record Tab
In Beta
Tack this on to the overview tab updates above for Sales and Service Enterprise users: Developers can also create custom cards to feature in an additional custom tab. These custom cards can interact with internal or external data.
The possibilities here are endless, but some examples HubSpot gave include a button to trigger a workflow, a property list of external ERP data, or statistics on current market trends.

Marketing Hub Updates
Connect WhatsApp
In Beta
As you might have guessed from the customizable buttons on contact records, Marketing and Service Hub Professional and up allows you to connect a WhatsApp business account as a messaging channel in the shared inbox. This connection will allow both business-initiated and contact-initiated WhatsApp messages (including video and images) and conversations to be visible on the contact record.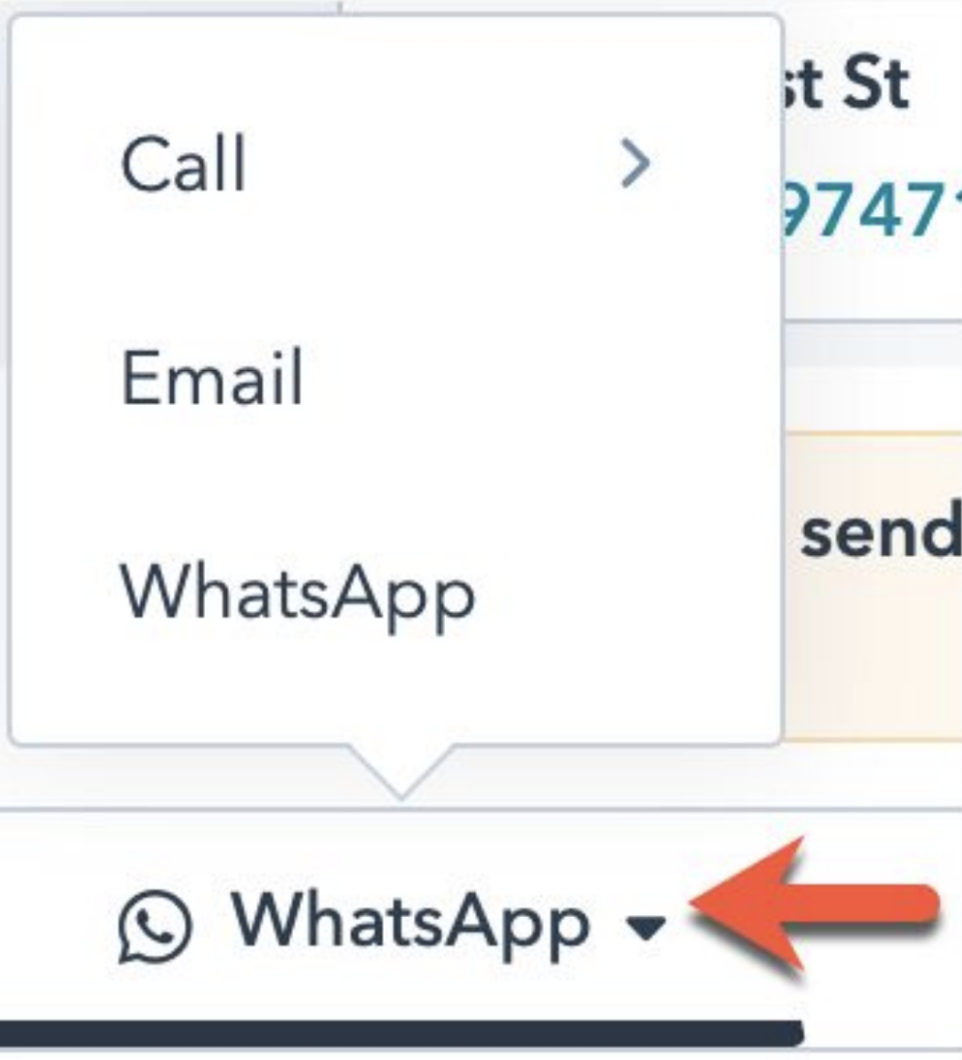 Improvements to Campaigns
Live Now!
Marketing Hub Professional and Enterprise will see a host of improvements within the campaigns function, including:
The collaboration tool allowing support for comment threads and attaching/highlighting comments directly to individual parts of the asset.

Including forms as an asset on a campaign, as well as when you clone the
campaign.

The ability to add a number in the budget field to allow for more robust reporting.

The ability to view revenue attribution and deal attribution from within campaigns.

The ability to compare the performance of two or more campaigns against each other.

Improved tools to show how each contact was influenced.

Customer Journey Analytics
In Beta
In-depth marketing reporting is getting better for Marketing Hub Enterprise users. With new customer journey analytics, marketers can visualize the entire end-to-end customer journey. The takeaways? Better insights into which conversion points need optimization, and which are truly making a difference.

Ad Conversion Events for LinkedIn (With More to Come!)
Live Now!
For marketers using Marketing Hub Professional and up, you can use ad conversion events to power targeted ads on LinkedIn. Other major ad platforms will be rolling out throughout the year. The access to first-party data allows you to target, report, and optimize your ads in a cookieless, privacy-first online environment.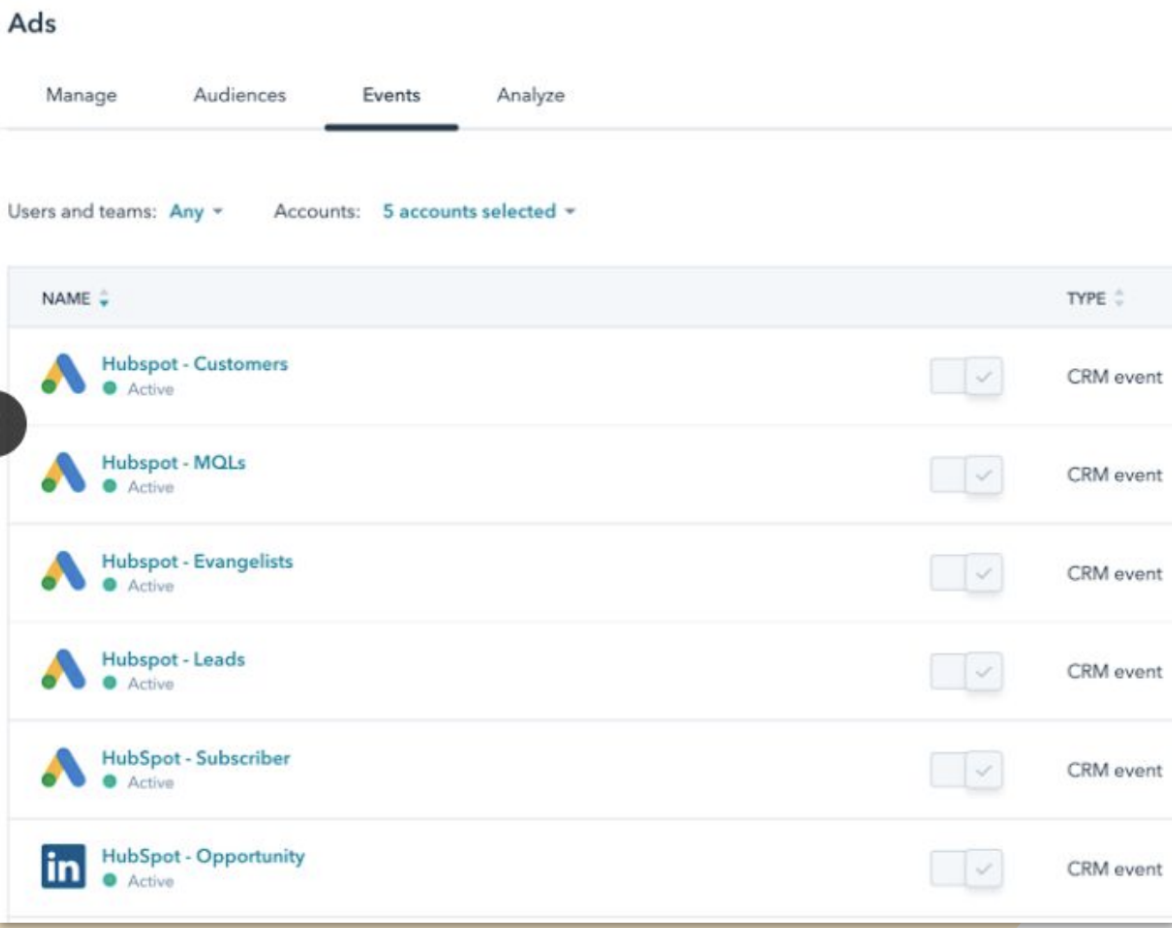 Sales Hub Updates
Privacy-First Inbound Calling
Live Now!
In the US, UK, and Canada, sales reps can use unique phone numbers that to place outbound and receive inbound calls to and from their personal phone without exposing their personal number.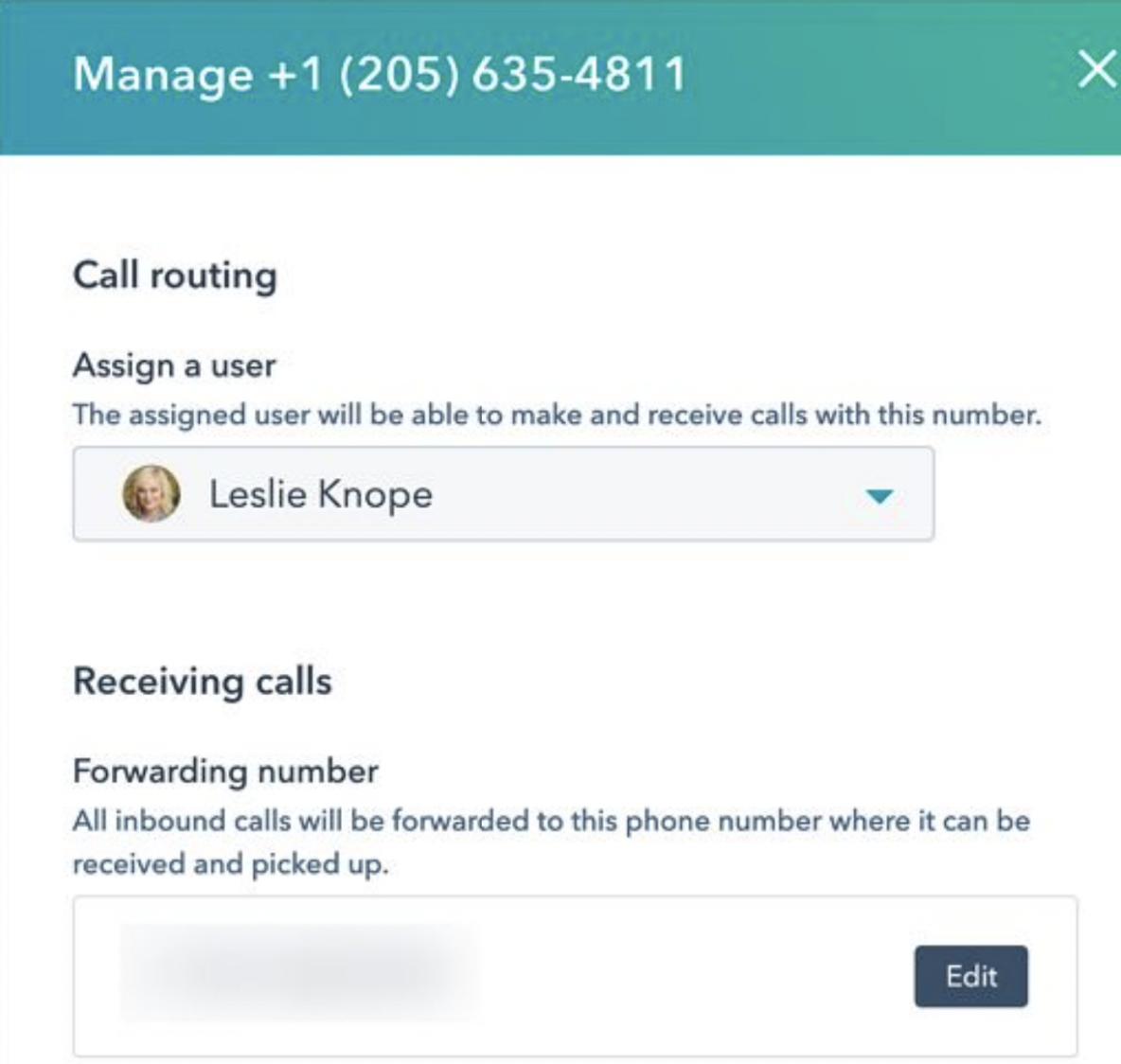 Custom Goals
In Beta
Sales and Service Hub Enterprise users can easily set, track, and manage performance of unique goals. The progress bar automatically keeps goals updated by automatically reflecting any changes made to targets.
And get stakeholders on the same page with notifications based on setting, achieving, exceeding, and missing goals for real-time tracking and accountability.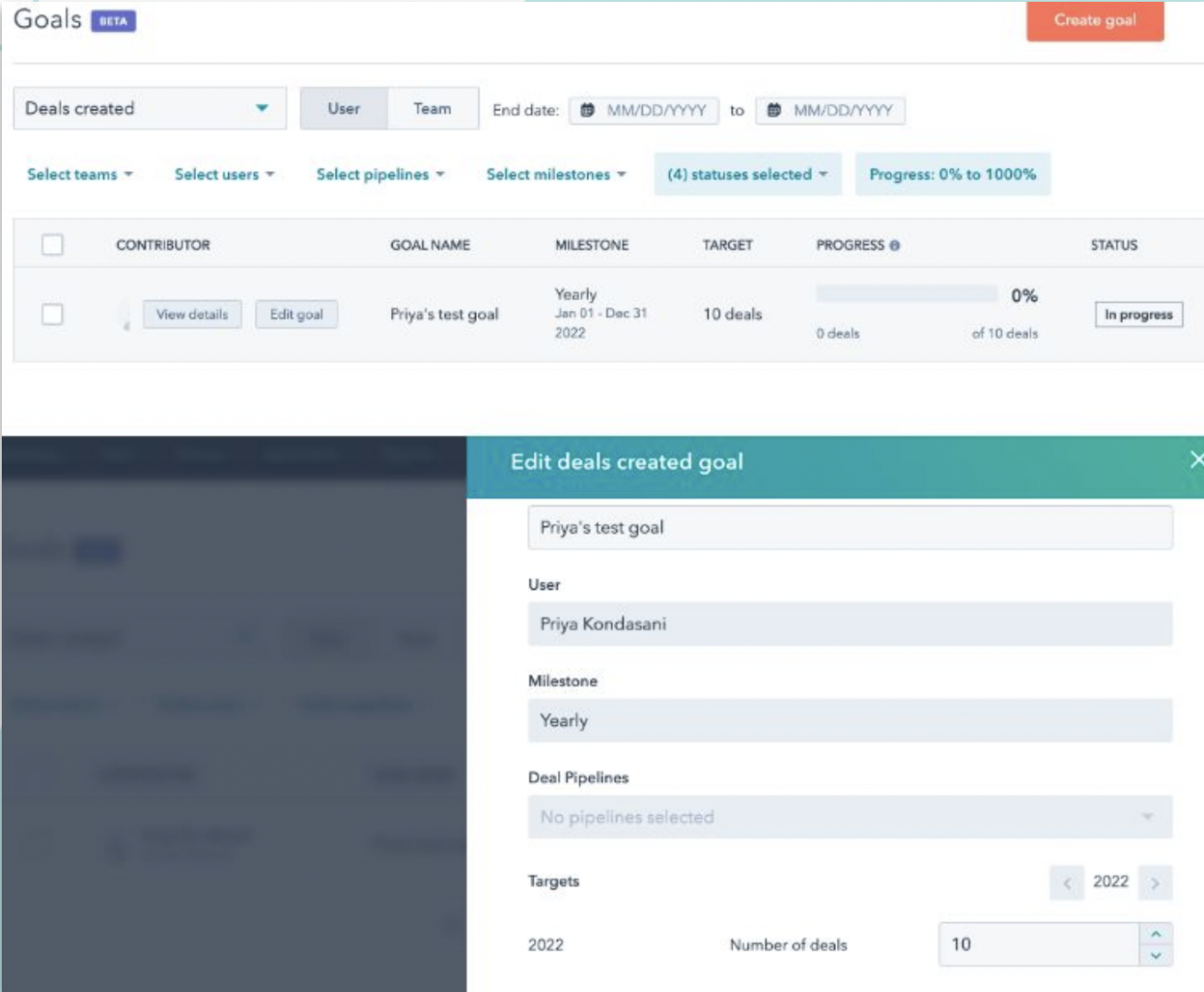 Deal Management
Live Now!
There are some serious improvements in place for Sales and Service Hub Professional and up, including a new goals app, team goals, and better integrated forecasting and deal management experiences for reps.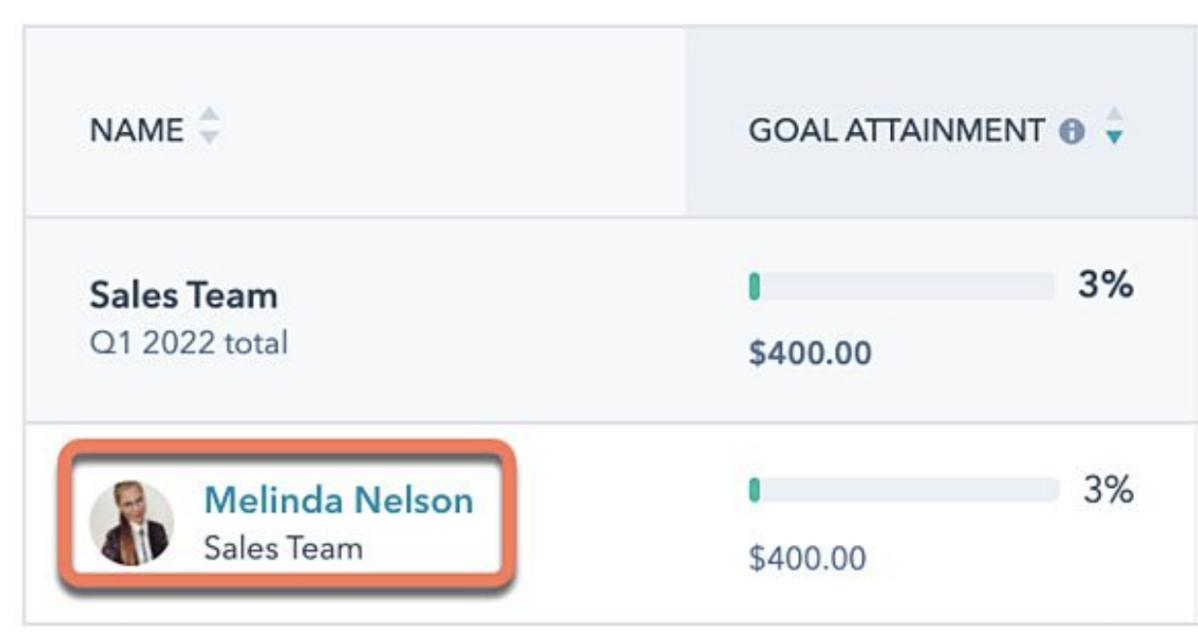 CMS Hub Updates
Free CMS Hub Tools
Live Now!
Last but certainly not least, CMS Hub is lowering the barrier to creating a visually appealing, secure company website—by making it free!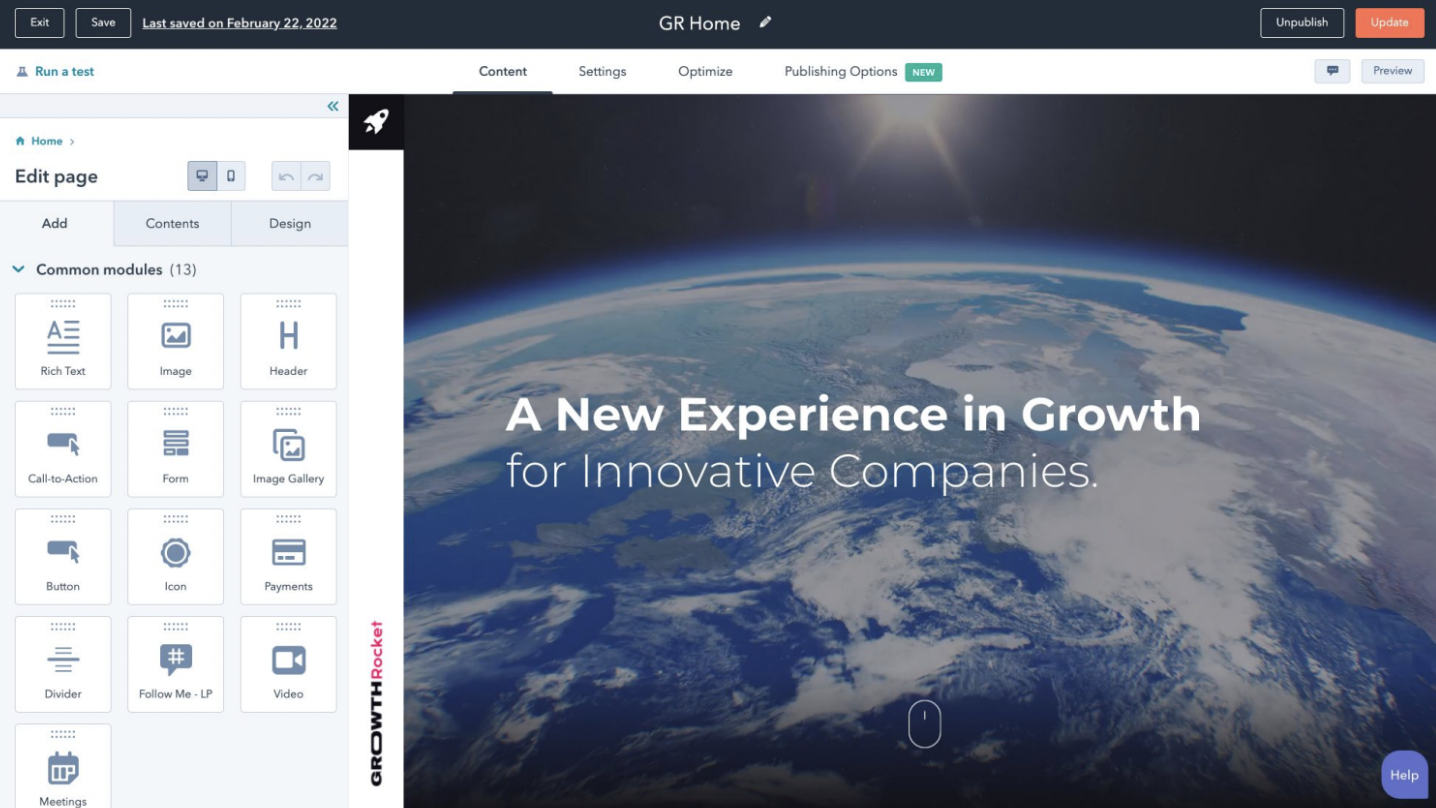 Considering a New Hub?
After reading all of this HubSpot goodness, are you thinking about upgrading? We offer white-glove HubSpot onboarding to get your teams up and running in 30-45 days.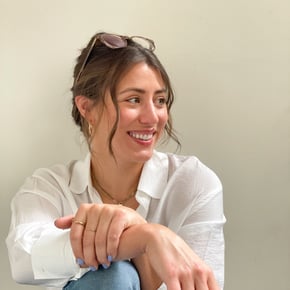 Elizabeth Juran
Elizabeth Juran is Ready North's director of operations. She joined the agency in March 2017 with a background in corporate marketing and communication.