SEE THE FULL PICTURE
Get a complete view of your business by unifying your data in HubSpot with integrations.
UNLOCK THE POWER OF YOUR DATA WITH HUBSPOT INTEGRATIONS
Whether you're a marketer, sales rep, or customer service agent, having a complete understanding of your customer's journey is crucial. The best way to do this is by integrating key business systems with your HubSpot CRM to eliminate data silos and gain valuable insights from your different Hubs. The result? More informed decision-making and a comprehensive view of every prospect, deal, and transaction.

Don't settle for fragmented data. Elevate your customer experience with unified data in HubSpot.
TOUCH
360-DEGREE VIEW
Stay competitive by unifying your data in HubSpot for a more comprehensive, holistic view of your customers and business.
TOUCH
ENHANCED FUNCTIONALITY
Utilize integrations to add features and capabilities to your HubSpot platform, enabling you to perform enhanced tasks and functions while saving you time and improving the accuracy of your data.
TOUCH
INTERNAL ALIGNMENT
With integrated systems, you can ensure everyone is working with the same data, making it easier to share information, collaborate, and work towards the same goals.
TOUCH
STREAMLINED WORKFLOWS
Connect your HubSpot data with tools your team already uses to streamline your workflows and reduce friction between platforms.
TOUCH
IMPROVED CUSTOMER EXPERIENCE
IMPROVED CUSTOMER EXPERIENCE
Personalize your interactions with customers by pulling in data from all your platforms. This way, you can tailor your messaging and offerings to their specific needs and preferences.
TOUCH
EVOLVE WITH YOUR BUSINESS
EVOLVE WITH YOUR BUSINESS
As your business grows, so will your software needs. Eliminate disruption and accelerate growth with integrations to match your evolving needs.
Work Smarter
HubSpot Integrations
Reduce manual work, eliminate data silos, and improve collaboration and communication between teams with HubSpot Integrations. Following a discovery session, we'll provide a list of integration recommendations best suited to level-up your portal.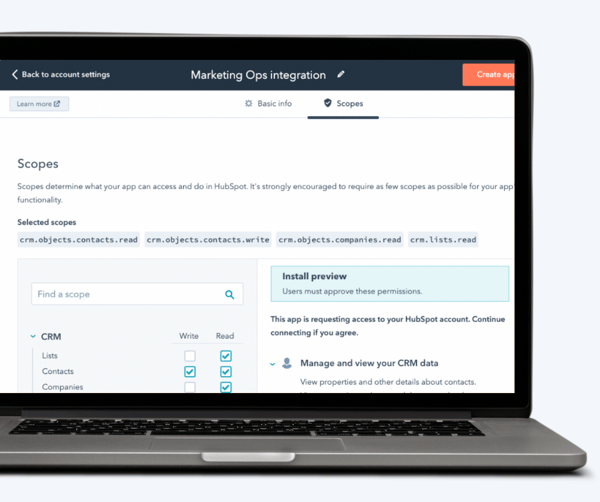 Supercharge Your Portal
Custom Integrations
Marketplace integrations are just the beginning. In conjunction with our sister company, Brightfind, our digital experience experts can build a solution tailored to your unique business needs.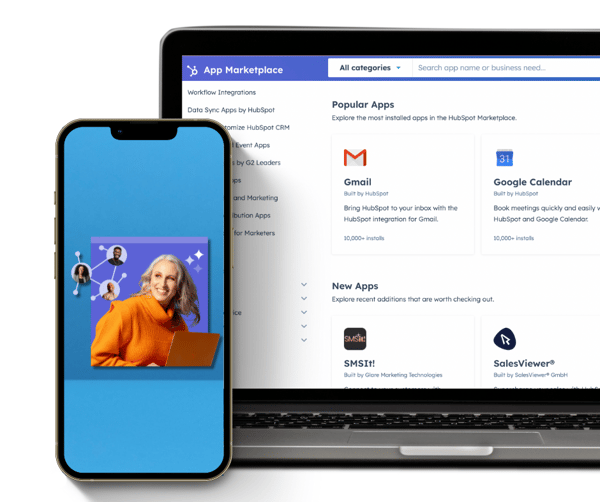 Expert Insights
GET EVEN MORE HUBSPOT RESOURCES
Want to learn more about HubSpot? Take a look at these expert insights. 👉
HubSpot + You + Ready North
Ready to unify your data and start seeing the full picture? Let's chat about what's possible with HubSpot.