The year is drawing to a close, which for many marketers means it's the perfect time to clean out the inbox, tackle that reading list, and set shiny new goals for 2016.
So curl up by the fire—or in your cubicle—and enjoy the must-reads on PR 20/20's blog.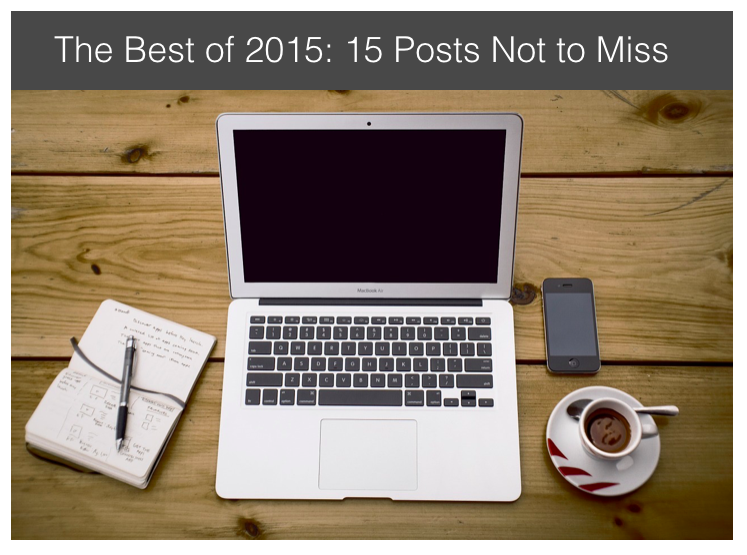 How did we select them?
In short, you did. We pulled posts with the highest pageviews in 2015, excluding any posts with an average time on page less than two minutes. After all, we're looking for the most read posts—not the most clicked titles.
Note: If you're curious which posts were most successful in garnering clicks (on search engines and social media), check out Sandie Young's (@sandiemyoung) "How to Write More Clickable Headlines in 3 Easy Steps."
The Most Popular PR 20/20 Posts in 2015
According to our readers, here are our 15 most popular posts in 2015. Enjoy!
Thanks for joining us in 2015!
Whether you're a first-time reader or a long-time subscriber, thank you. We know you have more choices than ever before and appreciate your time, attention, clicks and shares. They tell us what you find valuable and when we've missed the mark. We look forward to a new year, and we have big plans for how we can find success in 2016, together.
Bonus: Growth hack your marketing in 2016
Ready to hit the ground running? Host a marketing growth hackathon. The accelerated brainstorming session provides the framework and focus to help you prioritize marketing goals, and identify campaigns with the greatest probability of impacting business results in the next 90 days. Watch our free webinar to learn how.
Image source: Pixabay
Taylor Radey
Taylor Radey is the director of marketing and a senior consultant at PR 20/20. She joined the agency in April 2013 with a background in digital and content marketing. She is a 2009 graduate of the E.W. Scripps School of Journalism at Ohio University, where she received a Bachelor of Science in Journalism, with a focus in public relations. Full bio.