Following is an excerpt from Chapter 6 of The Marketing Performance Blueprint.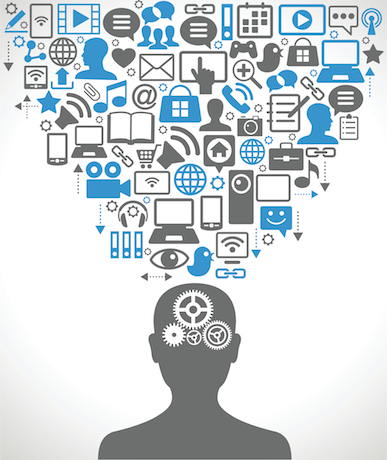 Marketing automation has the ability to expand the value and impact of your content, capture lead intelligence, improve lead-to-sale conversion rates, drive repeat purchasing, and, most important, enhance the overall customer experience throughout the journey.
Generally speaking, marketing automation takes traditionally manual tasks and automates them. Activities such as contact management, list segmentation, lead scoring and nurturing, A/B testing of website pages and offers, email marketing, and performance measurement and reporting can all be done more efficiently through automation.
Marketing automation is a rapidly growing, multibillion-dollar industry, but it is still in the very early stages, with relatively low adoption rates among businesses in every industry. Venture funding, mergers, and acquisitions are fueling innovation and advances in the space, opening up significant opportunities for marketers who integrate automation tools.
Some of the leading marketing automation players include Act-On (@ActOnSoftware), Eloqua (@Eloqua), HubSpot (@HubSpot), Infusionsoft (@Infusionsoft), Marketo (@Marketo), Pardot (@Pardot), SAS (@SASsoftware), and Silverpop (@silverpop). There are others, but these solutions are a good starting point when evaluating potential partners.
Algorithms and Artificial Intelligence
Marketing automation gives organizations the ability to maximize the ROI of marketing campaigns and personalize the customer experience, but that is only the beginning.
In 1987, Wall Street trader Thomas Peterffy—a self-taught computer programmer—created a machine that hacked into the world's second-largest stock exchange, the NASDAQ. The computer used NASDAQ data to create and execute trades faster than humans on the exchange floor.
As detailed in Automate This by Christopher Steiner (@steinerwriter), an imprecise mix of past experience and gut instinct determined the actions of human traders at the time. Peterffy's machine instead used computer logic and vast amounts of data to mint money. No human on The Street could match the speed and insight the computer provided.
Algorithms powered the machine. In essence, algorithms are sets of instructions coded by people and executed by computers. In practice, advanced algorithms can disrupt entire industries overnight.
What started as a hack into the NASDAQ transformed Wall Street. Today, according to the book, "60 percent of all trades are executed by computers with little or no real-time oversight from humans."
Wall Street was the first domino to fall. Now algorithms, and the coders who create and monetize them, are taking aim at new industries that are ripe for disruption.
For example, Netflix (@netflix) uses algorithms to suggest content and manufacture shows based on subscriber viewing habits and preferences. In "Netflix Recommendations: Beyond the 5 Stars (Part 1)," Xavier Amatriain (@xamat) and Justin Basilico (@JustinBasilico) share the power and value of Netflix's recommendation system. "We have adapted our personalization algorithms to this new scenario in such a way that now 75 percent of what people watch is from some sort of recommendation. We reached this point by continuously optimizing the member experience and have measured significant gains in member satisfaction whenever we improved the personalization for our members."
Epagogix algorithms analyze movie scripts to predict how much money they will make at the box office and offer recommendations on how to make them more marketable and profitable, including through changes to plot lines, settings, character roles, and actors.
UPS (@UPS) uses ORION (On-Road Integrated Optimization and Navigation), an algorithm-based system, to shave millions of miles off delivery routes.
And Amazon's (@amazon) algorithm-driven recommendation engine may have prompted you to buy The Marketing Performance Blueprint based on your purchase history.
Algorithms are getting smarter and infinitely more powerful, while automating cognitive tasks in ways never thought possible before. Massive transformation is on the horizon. Jobs, companies, and entire industries will be reimagined.
A 2013 University of Oxford (@UniofOxford) study authored by Carl Benedikt Frey and Michael A. Osborne—"The Future of Employment: How Susceptible Are Jobs to Computerisation?"—reports that 47 percent of total U.S. employment is at risk of computerization, which it defines as "job automation by means of computer-controlled equipment." The study also cites McKinsey Global Institute (@McKinsey_MGI) estimates that suggest sophisticated algorithms could eventually be substituted for 140 million full-time knowledge workers worldwide.
Marketing is at the same zero point of algorithmic disruption that Wall Street experienced when Peterffy first turned on his machine. While Frey and Osborne report a low probability of marketers being fully computerized—on a 0-to-1 scale, marketing managers have a 0.014 probability, to be precise—marketing automation we see today is elementary when we consider the possibility of what comes next.
Origins of the Intelligence Engine
Marketing automation platforms save time, improve efficiency, increase productivity, and help manage big data. They give companies unprecedented abilities to understand buyers, identify opportunities, track campaign performance, and link marketing activities to business outcomes.
But they do not provide insight into the billions of bits of data being created as consumers move from screen to screen and interact online and offline with brands.
According to IBM, 90 percent of all data in the world is less than two years old. Humans are not programmed to keep up. And yet, turning data into intelligence, intelligence into strategy, and strategy into action remains largely human powered.
What inevitably comes next are marketing intelligence engines that process data and recommend actions to improve performance based on probabilities of success. Think about it. Are we really that far off from an automated marketing strategy in which the marketer's primary role is to curate and enhance algorithm-based recommendations rather than to devise them?
Humans are limited by their biases, beliefs, education, experiences, knowledge, and brainpower. All of these things contribute to our finite ability to process information, build strategies, and achieve performance potential.
Algorithms, in contrast, have an almost infinite ability to process information. They possess the power to understand natural language queries, identify patterns and anomalies, and parse massive data sets to deliver recommendations better, faster, and cheaper than people can. They already do it in health care, financial services, and customer service, and it will not be long before bots (multiple linked algorithms aimed at performing one task) descend on the marketing industry.
As Steiner says in Automate This, "Determining the next field to be invaded by bots is the sum of two simple functions: the potential to disrupt plus the reward for disruption."
Imagine an algorithm-based recommendation engine for all major marketing activities and strategies. The engine will use a potent mix of historical performance data, industry and company benchmarks, real-time analytics, and subjective human inputs, layered against business and campaign goals, to recommend actions with the greatest probabilities of success. If built or acquired by marketing technology heavyweights, these tools will add algorithmic marketing strategy to the automation mix.
Let's Get Contextual
Whether you are using today's marketing automation tools or tomorrow's marketing intelligence engine, context is the key to connecting with and influencing consumers at every phase of their journeys. For example, consider how much more personalized marketing can be with answers to questions like these:
What is a website visitor's relationship to your company?
Where is he located?
How did he find your company?
What are his needs and goals?
What is he looking for at this moment?
What is his state of mind?
Which screen is he using to interact?
Is he connected to your brand's social networks?
Is he an influencer in your industry?
How many times has he visited your site?
Has he engaged with a support representative by phone, email, or online chat?
Marketing technology is in a race to keep up with consumers and provide the context needed to create the personalized experiences they have come to expect.
SXSW 2015 Presentation
For more on Origins of the Marketing Intelligence Engine, check out my SXSW 2015 presentation.
Special thanks to Mike Kaput (@MikeKaput) for his research and support developing the automation, algorithms and artificial intelligence content within The Marketing Performance Blueprint.
Image source: iStock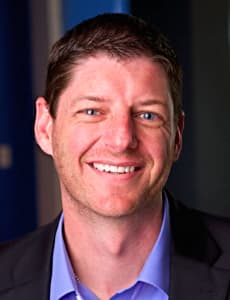 Paul Roetzer
Paul Roetzer is Ready North's (formerly PR 20/20) founder and senior advisor, as well as the founder and CEO of Marketing AI Institute. He is the author of Marketing Artificial Intelligence (Matt Holt Books, 2022) The Marketing Performance Blueprint (Wiley, 2014), and The Marketing Agency Blueprint (Wiley, 2012); and the creator of the Marketing AI Conference (MAICON). Full bio.