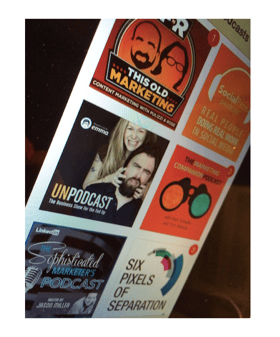 I'm huge music fan, and it wasn't long ago that everywhere I drove, I'd have the music blasting in the car. But now, I can't remember the last time I listened to music in the car.
What replaced the music? Podcasts.
I'm not the only one. Podcasts have taken off over the last couple years (or have seen a resurgence depending on who you talk to). Just take a look at some numbers from the Pew Research Center State of the News Media 2015 report:
Listeners of a podcast in the last month have almost doubled since 2008 - 17% (up from 9%).
One-third (33%) of all Americans 12 and older have listened to at least one podcast.
Podcast awareness has more than double since 2006 - 49% (up from 22%).
Publicly available data indicate a steady rise in number of active podcasts and number of download requests over the past three years.
Mobile devices are the preferred way to listen to podcasts.
Why the Sudden Growth?
Why the breakout popularity? One big reason is its accessibility. With smartphones, you can listen anywhere – in the car, exercising, just taking a walk, etc.
Another reason is the variety in content. While shows like Serial, The Adam Carolla Show and WTF with Marc Maron have certainly moved the needle for awareness and listenership, you can find podcasts for just about any subject you want.
As mentioned in the stats above, the number of podcasts continues to rise. Many thought leaders have started their own podcasts to share their expertise or comment on news in their industries.
Podcasting is relatively easy and inexpensive to do. Here are two step-by-step instruction blog posts for creating your own podcast:
Discover a World of Marketing Podcasts
I'm constantly looking for the latest trends in marketing. While I still read my share of books and blog posts, podcasts have quickly grown to be one of the mediums I turn to most often to stay current on the latest news.
Marketing podcasts launch quickly, and it's hard to keep up with everything that's out there. To help, Jay Baer (@jaybaer) and Convince & Convert (@convince) have created MarketingPodcasts.com, a free discovery engine for marketing podcasts. Through this site, search for podcasts (by name or host), read podcast reviews and sign up for notifications of new shows added to the database.
PR 20 /20's Favorite Podcasts
While MarketingPodcasts.com is a great way to search for podcasts that may interest you, referrals are another. Similar to our post where we shared the blogs we read, below is a collection of marketing podcasts that we regularly listen to here at PR 20/20.
Content Marketing Institute Podcast Network
The Convince & Convert Podcasts
Management and Marketing
This is only a handful of the marketing podcasts out there. What podcasts are you listening to? Tell us in the comments below.
Image source: PR 20/20 (@pr2020)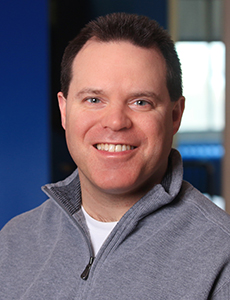 Jeremy Bednarski
Jeremy Bednarski is a senior consultant at PR 20/20. He joined the agency in December 2014 and earned his MBA from Cleveland State University with a focus in marketing. Full bio.