According to Content Marketing Institute Research Director Lisa Beets (@LisaBeets), "Nearly all top-performing B2B content marketers—90%—put their audience's informational needs ahead of their company's sales/promotional message."
That's a far cry from the marketers of the past, who pushed promotional messaging at consumers with a wish and a prayer that someone would convert.
Today, more B2B marketers than ever rely on a content marketing approach. To quantify the trends among this group, each year, Content Marketing Institute and MarketingProfs gather up their extensive survey findings for a B2B content marketing report.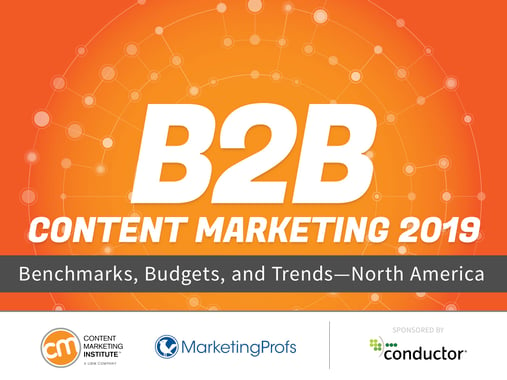 Image credit: Content Marketing World and MarketingProfs
The trends informing the savvy content marketer's year-end planning have become even more reliable this year, as CMI and MarketingProfs only surveyed respondents whose organizations have used content marketing for at least one year. They also qualified respondents "by asking them to confirm they are a content marketer, someone who is involved with content marketing, or someone to whom content marketing staff reports."
So, thanks to the diligent work of CMI and MarketingProfs, we have a wealth of B2B content marketing information at our fingertips. With this information, we are poised to make 2019's content marketing strategy the best year yet. But… where to begin?
While the detailed report offers an outstanding analytical framework to apply to a data-backed 2019 marketing plan, some marketers may be wondering exactly what actions they can take to apply these trends. Getting started is sometimes the hardest part, so we've pulled a few key trends and listed simple, actionable starting points—with resources!
1. Instead of talking about artificial intelligence, actually use it.
AI is one of those terms that every industry seems to throw around lately. It's a buzzword, to be sure, but how many marketers have done more than just buzz about it?
Not many, as it turns out.
The report uncovers that only about 14% of content marketers list emerging technologies, like AI, as a concern.
In actuality, AI is positioned to change the tides of a marketer's role (for the better!), and everyone should be preparing for it.
Simple, actionable next step:
Test the waters with demos and trials of some AI-powered marketing tools, like Crayon or Phrasee. Need more ideas? This blog post lists over 40 marketing AI techs you can try.
2. Research, develop, and use personas—the best marketers already do.
Okay, if you're not already using buyer personas to guide your content marketing strategy, we won't chastise you—but really, it's time to start! Take it from the experts: according to the report, 77% of the most successful B2B content marketers use personas.
Meanwhile, of the least successful content marketers, only 36% are utilizing personas. Seeing a trend here?
It might seem daunting to create personas from scratch, but it's necessary to nail down the type of person you're creating content for. Buyer personas help you do that, because they're detailed documents that profile who you're marketing to—their pain points, goals, preferred communication channels, and more.
Simple, actionable next step:
Come on, you had to see this one coming—time to dive in and create personas! Talk to your sales team, research your company's sales and marketing data, and talk to existing customers to develop the most well-researched personas you can. Then, watch how much easier it is to draft perfectly-curated content for your audience.
3. Build credibility and make your audience trust you.
The professionals CMI dubs "top performers" all have something in common. Aside from the fact that they're all successful B2B content marketers, almost all of them (96%) agree that their organizations have built credibility and trust with their audience.
Why does this matter? As marketers move away from pushing their product or service, and instead answering questions and providing helpful resources, they're more likely to earn long-term customers—and maybe even brand champions.
No, you can't build credibility and trust overnight. But you can start!
Simple, actionable next step:
Try a helpful tool like online chat (Pssst: Drift has a free version!). Hear us out: a conversational marketing approach allows you to meet your customers where they are and provide individualized recommendations. Laser focus on the buyer + personally curated resources and assistance = trust in your brand.
4. Engage your audience in a two-way conversation.
Marketers are lacking in this key area, according to CMI: Only 23% of content marketers said their organization is actively building a community with or initiating conversations with their audience.
While email and educational content reign supreme in terms of nurturing relationships, there are other opportunities to build a community of fans and converse with your audience in a meaningful way.
One of the best platforms for this type of discussion is social media.
Instagram, Twitter, Facebook and LinkedIn are natural gathering places for your audience—so why not create a community where your audience already is? Share your content, open discussions with your fans, and build a community of people who love your brand, all on social.
Simple, actionable next step:
Start earning social media superfans. Here's how to grow your social audience, and from there, engage them in conversation and facilitate a community of brand fanatics.
5. Tackle SEO with the latest techniques in content marketing.
Above all other issues, B2B content marketers reported that changes in SEO or search algorithms topped the list of concerns for their organization in 2018.
That's fair. After all, much of content marketing success depends on organic search results—people who find you through search. The latest research on SEO strategy suggests that topic clusters are the best way to earn critical standings on SERPs. According to HubSpot (@HubSpot):
"Optimizing blog content to rank for long-tail keywords is no longer the best way to rank in search engine results—and your blog architecture has something to do with that."
So, how can you become one of 2019's successful B2B content marketers without a concern for SEO qualms? Develop a topic cluster strategy and test a few pillar pages, which should act as the central hub for all of your content on a specific topic.
Simple, actionable next step:
Draft a pillar page. A pillar page is long-form website page that links out to supporting content on a topic—and improves the likelihood of SERPs favoring your content.
Ready to start your 2019 marketing plan?
Enhance your 2019 strategic planning with expert-led, professional consulting using PR 20/20's proprietary planning model. Schedule a hackathon to accelerate strategic planning and success.
Have you checked out CMI and MarketingProf's awesome report? Comment below to tell us which trends you're most interested in!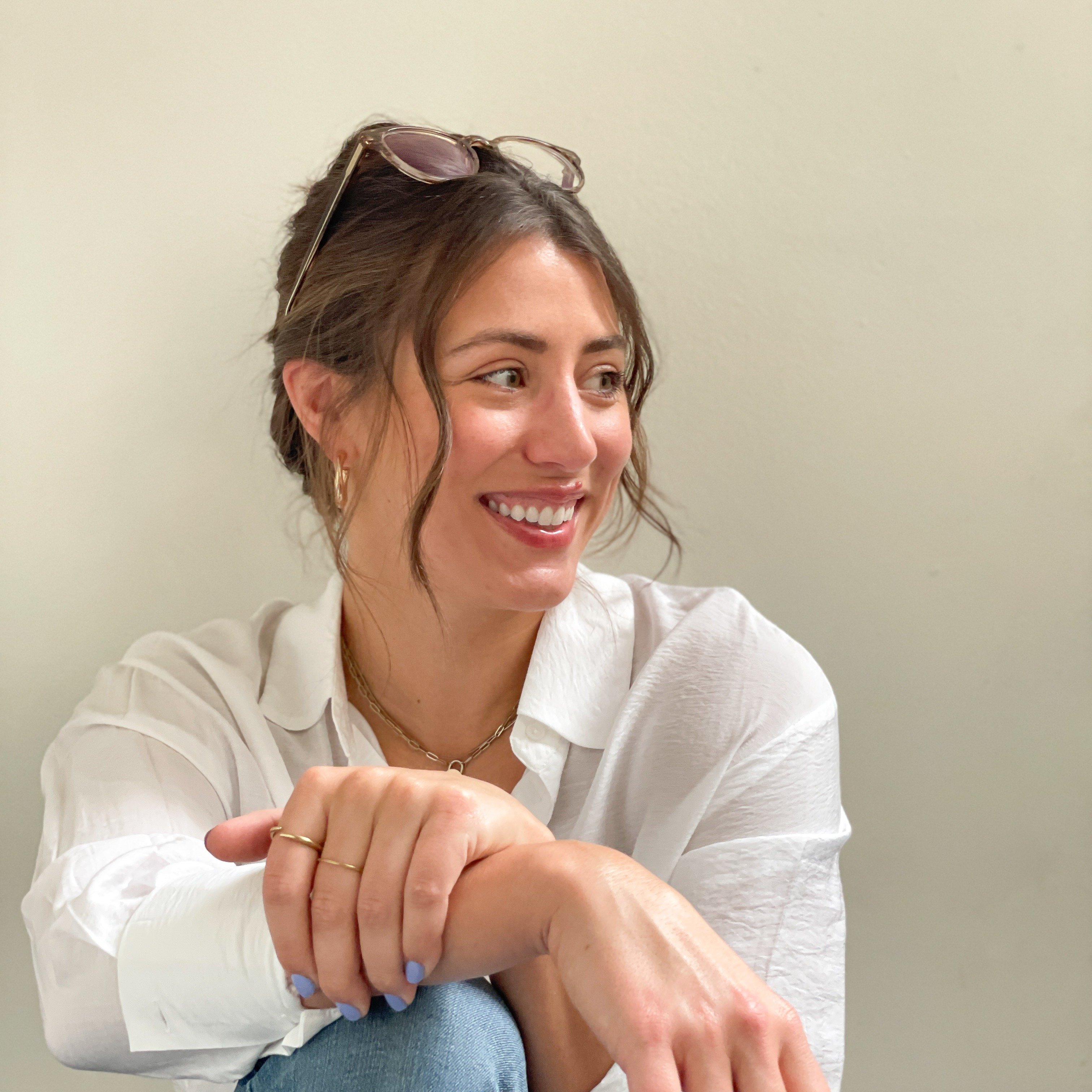 Elizabeth Juran
Elizabeth Juran is Ready North's director of operations. She joined the agency in March 2017 with a background in corporate marketing and communication.