This post originally appeared on the Marketing Artificial Intelligence Institute's blog. The Marketing AI Institute was created and is powered by PR 20/20.
How do you get started with, and scale, artificial intelligence in your marketing? There's a conference for that, and you're invited.
Registration for the inaugural Marketing Artificial Intelligence Conference (MAICON) is now open. The event will be held in Cleveland, Ohio at the Huntington Convention Center, July 16 - 18, 2019.
MAICON is designed to help marketing leaders truly understand AI, educate their teams, garner executive support, pilot priority AI uses cases, and develop a near-term strategy for successfully scaling AI.
The potential for AI to disrupt business operations and drive revenue is exponential, but many aren't sure how to get started. Through workshops, keynotes, and breakout sessions, MAICON will take you beyond the industry jargon to learn what's possible.
Early adopters can and will make AI their competitive advantage; time is of the essence for professionals and brands to adopt AI and accelerate change.
Are you ready?
We invite you to join us in navigating marketing's next frontier.
Keynotes and Breakout Sessions
MAICON will be packed with inspiring keynotes and breakout sessions, in which top authors, entrepreneurs, AI researchers, and marketing executives share case studies, methodologies, and technologies that make AI approachable and actionable.
Breakout sessions will give you the resources and knowledge to pilot and scale AI in your organization.
Sample session concepts include:

Data: The Fuel That Powers AI

How to Make the Business Case for Marketing AI

How to Prioritize Use Cases and Pilot Marketing AI

Buyer Beware: How to Evaluate, Buy, and Integrate AI-Powered Tech

The Future of Search: When All That Matters is Voice

Machine-Assisted Narratives and the Science of Writing

A New Reality: How to Engage Consumers with Augmented and Virtual Reality

Customer Experience, Personalization, and the Power of Prediction

The Humanization of Artificially Intelligent Brands

Marketer + Machine: Hiring and Training for the Intelligently Automated Workforce
Visit the MAICON agenda for more information.
Workshops to Plan, Pilot and Scale Marketing AI
MAICON will also offer five workshops preceding the conference on Tuesday, July 16. Topics covered will include:
The Intelligently Automated Agency

Machine Learning for Marketers 101

Artificial Intelligence for Advertising 101

Artificial Intelligence for Content Marketing + Email 101

Artificial Intelligence for Sales 101
Visit the workshops page for more information and to sign up today. Space is limited.
Networking and Entertainment
Make meaningful connections with like-minded peers at MAICON networking events.
On Tuesday, July 16, we will host the Opening Night Meetup at a local restaurant between 6:30 and 8:30 p.m. And on Wednesday, July 17, following a full day of sessions, don't miss the Club MAICON party at the Convention Center from 5:30 - 7:30 p.m. You can expect entertainment, drinks, and heavy appetizers—offering the perfect way for you to network and make lasting connections with fellow attendees.
Learn more about MAICON networking and entertainment here.
Cleveland Truly Does Rock
MAICON will be held in Cleveland at the Huntington Convention Center of Cleveland, overlooking the Rock & Roll Hall of Fame and the Great Lakes Science Center.
We have negotiated special group rates at three area hotels to accommodate your stay, including the Hilton Downtown, the Cleveland Marriott Downtown, and the Westin Downtown. You can read more on MAICON travel here, and book your stay with the group rates.
We hope to see you in July 2019!
Interested in Sponsoring?
Bring your AI-powered solutions to life at MAICON through interactive exhibits, attendee events and experiences, labs, and the science fair.

Engage with practitioners, managers, and decision-makers who are seeking the technologies and resources to drive the next frontier of digital marketing transformation in their organizations.
Sign up for a sponsorship kit here.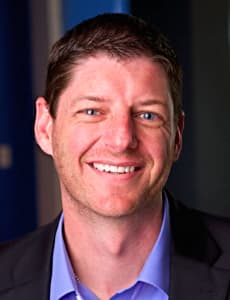 Paul Roetzer
Paul Roetzer is Ready North's (formerly PR 20/20) founder and senior advisor, as well as the founder and CEO of Marketing AI Institute. He is the author of Marketing Artificial Intelligence (Matt Holt Books, 2022) The Marketing Performance Blueprint (Wiley, 2014), and The Marketing Agency Blueprint (Wiley, 2012); and the creator of the Marketing AI Conference (MAICON). Full bio.