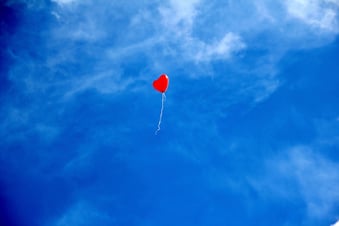 Sometimes, social media can be an enigma.
You manage your brand's social media presence, and you post stimulating photos with catchy captions day in and day out. Unfortunately, your fans don't seem to see it that way, and you die inside at the measly 33 likes you received on your last Instagram photo.
Your competitors, on the other hand, are falling asleep each night to sweet dreams of likes, comments and DMs galore.
What are they doing that you're not? Four really simple tactics, actually. This includes engaging, scheduling, listening and participating on social media.
Sounds easy, right? That's because it is. Follow the four steps below and you'll be dreaming of heart-shaped sugar plums before you know it.
1. Engage
This may seem obvious, but it is one of the easiest, yet most overlooked tactics for building your audience on social media.
Oftentimes we get stuck in a passive cycle of just posting content. Publishing images, videos and tweets daily is great. But like most relationships, social media is a two-way street. You've got to give what you want to get in return.
An easy way to increase your engagement on social media is to engage with your followers and similar brands.
To do this, we recommend building lists on Twitter of like-minded brands/followers and following relevant hashtags on Instagram and LinkedIn.
From there, we encourage you to block off 10 minutes in your everyday schedule to open your accounts and simply use them like an individual—like and comment on posts, view stories and retweet tweets.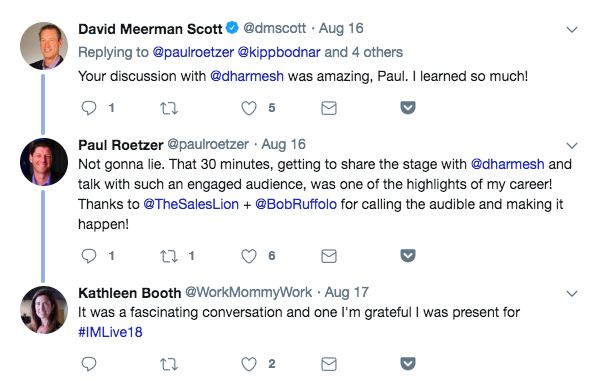 Image source: @paulroetzer
Think of it this way, if you want users to engage with your posts, why wouldn't you do the same for them?
Every interaction you put out there, is a chance to boost your brand's awareness.
2. Schedule
Complimentary to the first step, this tactic is all about building consistency with your account.
We are all busy people, we know, and finding the time to regularly post content can be challenging.
Enter scheduling. Queuing up posts in advance is one of the absolute best things a brand can do for their engagement, as it ensures your channels are constantly active and takes a weight off your shoulders to constantly be ON. This way, when you do find a few minutes to check-in, you can spend it on more important things like engaging.
To accomplish this step, we recommend you invest in a scheduling tool (we use HubSpot, but here are some other options) and block off some time at the beginning of the week, month or quarter to queue up posts.
Be mindful of holidays, events and world happenings when scheduling to avoid being seen as insensitive. For example, when Entenmann's tweeted using the hashtag #notguilty on the day of the verdict of Casey Anthony's trial.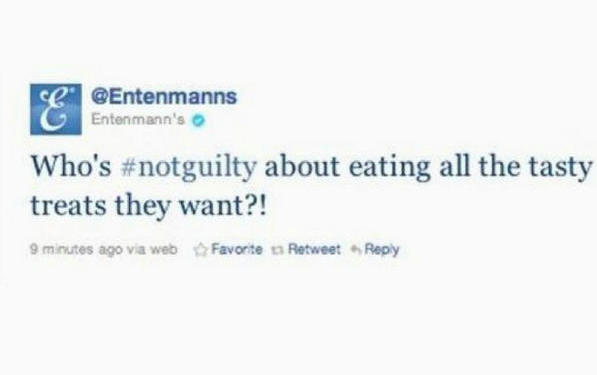 Image Source: CBS News
3. Listen
Another easy tactic to work into your daily process is listening.
Listen to your followers. What are they talking about? What are they sharing? What don't they engage with? We expect our followers to listen to our messaging, don't we? The least we can do is listen back.
A great way to experiment with what your followers like and don't like is to A/B test social posts. Try posting something a little off-brand a few times and see what the reaction is. This could be a video if you're constantly posting images, a witty caption or casual response if you maintain a pretty formal tone online, or try out a new feature.
If your engagement metrics are higher than normal, you just found a new type of content to work into your strategy. On the other hand, if numbers are significantly lower, you now know what to avoid posting.
Also, don't forget you can simply ask your followers what they want to see. Polls on Twitter and Instagram Stories not only drive immediate engagement (who doesn't love to answer a poll???), they give you insight into what does and doesn't flow with your community.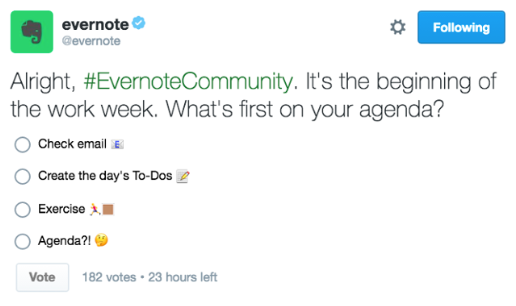 Image Source: HubSpot
4. Participate
You may be thinking, isn't this the same as engaging? Kind of.
When we say participate, we really mean to leverage all the features social media platforms have to offer.
Instagram Stories, for example, is now used by 400 million users daily. These bite-sized photos and videos are the perfect way to give your followers a "behind the scenes" look at your company or show off team talent with employee takeovers. Plus, business accounts have the luxury of adding CTAs to stories so viewers can simply swipe up to read your blog, purchase a product, apply for a job, etc.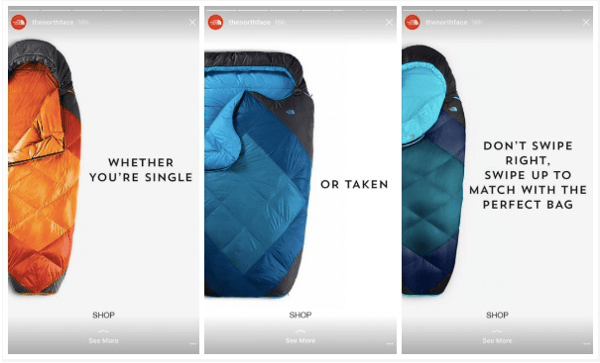 Image Source: Hootsuite
However, Instagram isn't the only social media platform killing the game. The same can be said for other platform features like:
Why should being a brand hold you back from utilizing these amazing features? Exactly, it shouldn't.
>>>Related Read 7 Social Media Features You Should Be Using … But Probably Aren't
Keep up with the latest industry trends.
Be the first to know about the the latest marketing news, tips and best practices. Subscribe to our blog.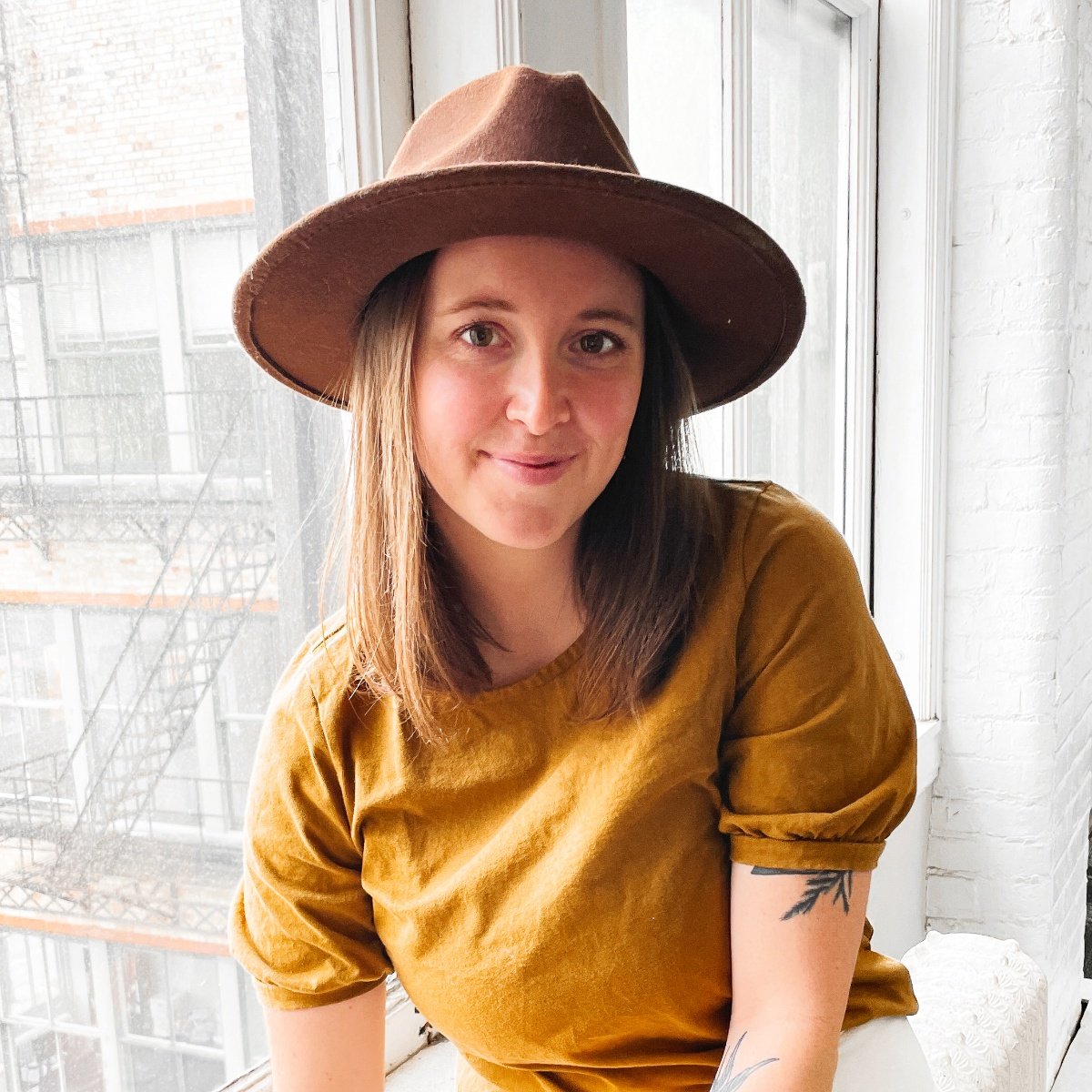 Ashley Sams
Ashley Sams is the director of marketing and communications at Ready North and is passionate about storytelling. In her free time, she enjoys hiking, trail running, cross-country skiing, and camping in the wild Adirondack Park with her two dogs.