Your website is your most important marketing and sales asset.
It's true. A website is your digital front door to building credibility, attracting potential customers, and generating revenue.
And a well-optimized, easy-to-navigate website is more important than ever because the buyer's journey has gone digital. B2B buyers spend a measly 17% of their buying time meeting with potential suppliers. So if they aren't speaking with your sales reps, it's more likely than not that they're researching you—and your competitors that potentially have a better website—online.
So if your website is home to outdated information, a clunky user experience (UX), or needs to perform better, it's likely time to give it a much-deserved makeover. Unsure if your website fits into one of these categories? Then keep reading for five signs that it's time to update your site.
1. It's been a while
A website should never sit static.
Ideally, you're updating it often with fresh content, including optimized blog posts, company or product announcements, case studies, modernized images, calls to action (CTAs), and more. These updates are great to make often (like even every day), can help your site rank better, and more easily connect with prospects and customers.
Consider these your routine website updates. But there will come a point when your routine isn't enough. The horror, I get it! Even the slightest disturbance to my routine makes my skin crawl. But when we shake things up a bit, we always come out stronger on the other side…right?!
The sheer amount of time since your website launch or last redesign can necessitate a larger overhaul. Why? Glad you asked.
While there's no hard-and-fast rule for how often you should completely overhaul your website, consider how quickly technology and consumer preferences change. A site launched five years ago with no major cosmetic, functional, or UX updates will likely appear old and clunky to the user. That can immediately discredit your brand, and encourage highly qualified prospects to hit the back button and look elsewhere.
Run a few websites through the Internet Archive's Wayback Machine for a fun experiment. Start with your competitors or websites that you really admire. Take note of how they looked three or five years ago vs. now. Does your site still have features that your competitors did away with four years ago? Does the look and feel of your site resemble something straight out of 2017? If so, it's probably time to consider a website overhaul.
2. Not performing well in search
Organic search—or the unpaid results that appear on a search engine results page (SERP)—is king for your business. It's essentially a free way to "beat" competitors on Google…and who doesn't want a qualified prospect to see their business first?
Organic search performance is achieved by publishing content (think: website pages, videos, blog posts, case studies, pillar pages) that is optimized for what your prospects and buyers are searching for. Your content should answer the questions they're asking, educate and build trust, and be used to have more informed sales conversations.
It's important to note that organic search success is much more than simply publishing a few sporadic blog posts. Google also considers other on-page factors like user experience, bounce rate, search intent, broken links, redirects, page load speed, and click-through rate.
If your site isn't ranking well in search right now, that's likely a telltale sign it's time for an update. And keep in mind that low organic search performance doesn't necessarily mean you're looking at a full-blown website redesign. Consider these quick wins:
Create a

content strategy

focused on data-backed keyword research.

Commit to a frequent publishing schedule. One new piece of content every six months frankly won't cut it.

Create a

Google Search Console

account and submit your sitemap. This will help you identify which pages are ranking or not, and if there are any crawlability issues.

Check on-page factors using

Google PageSpeed Insights

. This free tool will rank your overall website performance and identify issues across page load speeds, accessibility, general SEO best practices, and more.
The above list will arm you with actions as simple as resizing large images or identifying blog posts you can better optimize to see search engine results quickly.
3. Not optimized for mobile
Nearly 60% of website traffic comes from a mobile device. Many of your prospective customers are very likely in that 60%.
According to BrightEdge, mobile optimization is the process of adjusting your website content to give mobile users a customized experience. This means content automatically adjusts to the size of the mobile device's screen, and features like videos, images, and buttons are sized correctly, and are easy to view and/or click. Mobile-optimized sites also often encourage scrolling and have an easy-to-navigate menu.
A satisfactory user experience is undoubtedly one of the most important factors of a mobile website, but it doesn't end there. Google actually ranks non-mobile optimized websites lower in search.
Use Google's Mobile-Friendly Test to double-check if your site is mobile-friendly. It provides a screenshot of how your site loads on mobile and identifies any issues like small text, unloadable resources, or content width.
4. Low or no conversions
Your website should be more than simply a digital brochure for your company. It should be a well-oiled, lead-generating machine. But if your prospective leads have nowhere to convert, then you're missing out on huge revenue opportunities.
According to HubSpot, a conversion can be classified as anything from a CTA click to a form submission. Your website has to make conversions easy and accessible though, through:
Well-organized menus (primary navigation, secondary navigation, parent / child page relationships, and footer).

Proper URL structure.

Targeted and easy-to-find forms across the

buyer's journey

(subscribe, downloads, contact, demo requests, etc.). Consider both on-page forms and pop-ups.

Attractive CTA buttons with relevant offers.
Updating your site for increased conversions often starts with a conversion rate optimization (CRO) audit, which pulls in a data analysis of your current conversions, identifies why visitors aren't converting, and then tests solutions to fix it. Solutions could include on-page or UX updates, or larger, structural site changes. If this sounds like a large undertaking, we can help—reach out Ready North for more on our CRO services.
5. Your content management system is a nightmare
A website is only as good as the content management system (CMS) it lives on. Your CMS is where you'll update your current design, add or remove content, create new pages, and more. And if it is hard to use, requires designer or developer intervention for every little tweak, or doesn't give you a full suite of features, then your external site will reflect it.
Considering a new CMS gives you a few website update options, including migrating your site as-is to a new platform, or completely redesigning and relaunching it on a new solution. Many businesses use a new CMS investment as a time to perform the latter.
There are tons of options out there, and HubSpot's CMS Hub is an excellent choice for back-end flexibility and a personalized, secure user experience. HubSpot CMS Hub offers marketers a drag-and-drop website builder that's easy to use without custom code. And it's loaded with features like mobile optimization, built-in SEO tools, security, and detailed analytics, without messy integrations or plug-ins.
Unlock Your Website's Full Potential
Does your website need to be optimized, but you're not sure where to start? Our team can help! Through our conversion rate optimization services, we'll work with you to identify why users aren't converting, why conversions have dropped, and solutions to fix the issue(s)—so that you can worry about securing more business.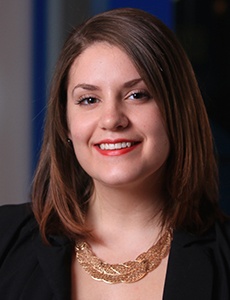 Shannen Laur
Shannen Laur is Ready North's director of growth and services. She joined the agency in December 2014 with a background in corporate communications and marketing. Shannen is a 2014 graduate of Kent State University's School of Journalism and Mass Communication.