Marketer Madison. Engineer Elizabeth. Architect Ashley.
Are you familiar with your organization's buyer personas? Does your company even have buyer personas established? If not, now's the time to start—especially if you prefer streamlined content marketing efforts.
Below we dive into buyer personas, the benefits, and how they can support your overall content marketing strategy.
What is a buyer persona?
HubSpot defines a buyer persona as a marketing tactic that "helps you understand your customers (and prospective customers) better." Having unique buyer personas makes it simpler for you to tailor your content and product or service messaging to meet the needs of the members of your target audience.
The strongest buyer personas are based on the market research you gather from your existing customer base. While you may know who your customers are, do you know their specific needs and interests? Buyer personas help you pinpoint what makes them tick, making them critical for the success of your content marketing strategy and overall business.
There's no single template for drafting buyer personas, nor is there a set number of personas you need. Each business is unique, so their buyer personas should be, too—this can sometimes make their creation challenging. Lucky for you, we provide a few tips below as you develop your own buyer personas.
Benefits of buyer personas for content marketing
The entire purpose of content marketing is to create and share online materials that curate interest in what you're selling without explicitly promoting your brand. After learning what a buyer persona is, you likely understand how your content marketing strategy can excel when having them in place.
These five benefits prove why establishing detailed buyer personas is a good idea for your content marketing efforts:
Better understanding of your customer needs.

When you know the unique problems your customers face, you can gear your content to them in a way that they'll find useful.





Knowledge of where customers spend time.

This information will allow you to better target your content and promote it in the places your prospects are most likely to see (e.g., specific social media platforms).





Production of quality leads.

The information you collect about potential customers can help you make a personal connection through email marketing (e.g., smart content

).





Enhanced product development.

The insights you gather about your buyer personas enable you to inform and make recommendations to improve your products and/or services.





Consistency across your business.

If a lead is identified as one persona over another, all teams can more strategically tailor their efforts before connecting with the lead for the first time.
Using buyer personas for content marketing
Creating buyer personas enables you to develop content and messaging that resonates with your target audience. It also gives you the opportunity to personalize your content marketing for different audiences. For example, you can send unique lead nurture emails to each persona instead of using the same messaging across the board.
If you have the time to create negative buyer personas (what your customers aren't), you'll be able to phase out the not-so-quality leads, which can help you achieve lower cost-per-leads. The following are examples of content marketing efforts your buyer personas can support
Blogging.

Email marketing.

Influencer marketing.

Paid ads.

Lead gen assets (e.g., guide, ebook).

SEO.
How to create buyer personas
If you've made it this far, it's safe to say you're a buyer persona professional. But how can you create buyer personas specific to your business needs? HubSpot shares a few simple steps to get you started on the right foot:
Sift through your contact database

to reveal trends about how existing and potential customers find and consume your content.

Implement form fields

that capture important buyer persona information when creating forms for your website. For example, if all your personas vary based on company size, ask each lead for information about company size on your forms.

Get feedback from your sales team

on the leads they're interacting with most. What generalizations can they make about the customers they serve best?

Interview customers and prospects

to learn what they like about your product or service and where they consume most of your content.
Developing buyer personas is about shifting your view of 'customers' to see them as actual people with specific interests and needs.
If you're interested in learning how your content marketing efforts can enhance your site's user experience, check out our on-demand webinar below.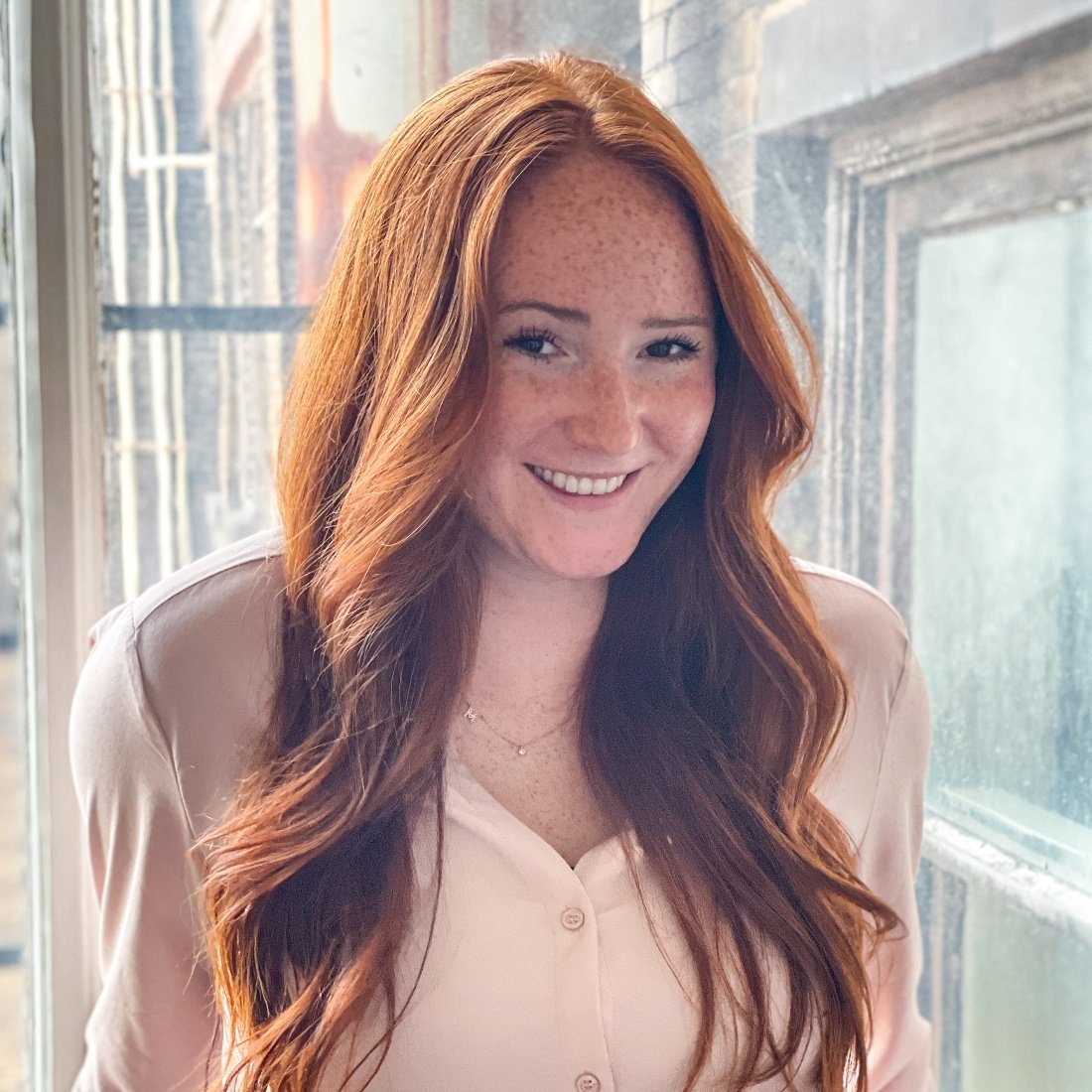 Macy Kittelberger
Macy Kittelberger is an associate consultant at Ready North. She joined the agency in January 2021 with a background in public relations and marketing. Macy graduated magna cum laude in May 2020 from Kent State University with her Bachelor of Science degree.