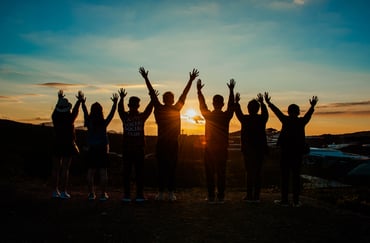 Today, we're charting an exciting course for the future of our company and the industry. It's something we've been talking about for years, and I'm glad to share the vision here.
Brands have the opportunity to do better marketing at scale, and in doing so, make the world a better place.
The future of marketing is more intelligent and more human.
Here's what it means to you.
Technology and data have supercharged consumer expectations for a personalized, connected experience. And it's not just B2C. According to a survey of business buyers (Source: Salesforce, 2018):
72% of buyers expect vendors to personalize engagements to their needs.
69% expect an Amazon-like buying experience.
And 67% have switched vendors for a more consumer-like experience.
But technology isn't the whole story. As brand experiences become more intelligently automated and personalized, it's the brands that connect on a meaningful level that will win our attention, hearts, and loyalty.
Your brand experience must be intelligent. That means consumers are willing to share their data and preferences with your organization in return for a personalized, quick, easy and transparent experience.
But that does not mean "automate" everything. Get processes in place, continually check to ensure the quality and accuracy of those processes, and free your team to put what matters most back at the center of business.
Your brand experience must be human. Take a stand. Have a point of view. Make it easy for shareholders to engage and choose to do business that connects on a deeper level. Communicate your purpose to build trust and loyalty.
With intelligent resources focused on a personalized customer journey and operations, brands will be able to dedicate greater resources to creativity, listening, relationship building, culture, and community.
"The public expectations of your company have never been greater… Every company must not only deliver financial performance, but also show how it makes a positive contribution to society. Without a sense of purpose, no company, either public or private, can achieve its full potential."


-Larry Fink, Chairman and CEO of Blackrock, Inc.
I want to do business with brands that care.
When Amazon, Google, and the credit card companies are able to proactively predict your purchase preferences (and have them at the one-click-ready)—what's it going to take for you to seek a different brand?
I love being outside. One of my favorite parts of living in Cleveland is access to Lake Erie and the Metroparks. When buying outdoor gear, Amazon suggests multiple brands at different price points, but it's the brands that share my love for the outdoors that win my purchase.
I'll shop exclusively with REI, Patagonia, and my local Backpackers Shop—or purchase those brands secondhand—because of shared values.
And it goes beyond products. Call it marketing, call it conscious capitalism—they make a difference and involve their customers. For example, Patagonia takes action to protect public lands and fund environmental groups. Many encourage shoppers to buy previously worn gear. And REI invites its community on adventures to experience "global cultures, flavors, and wonders."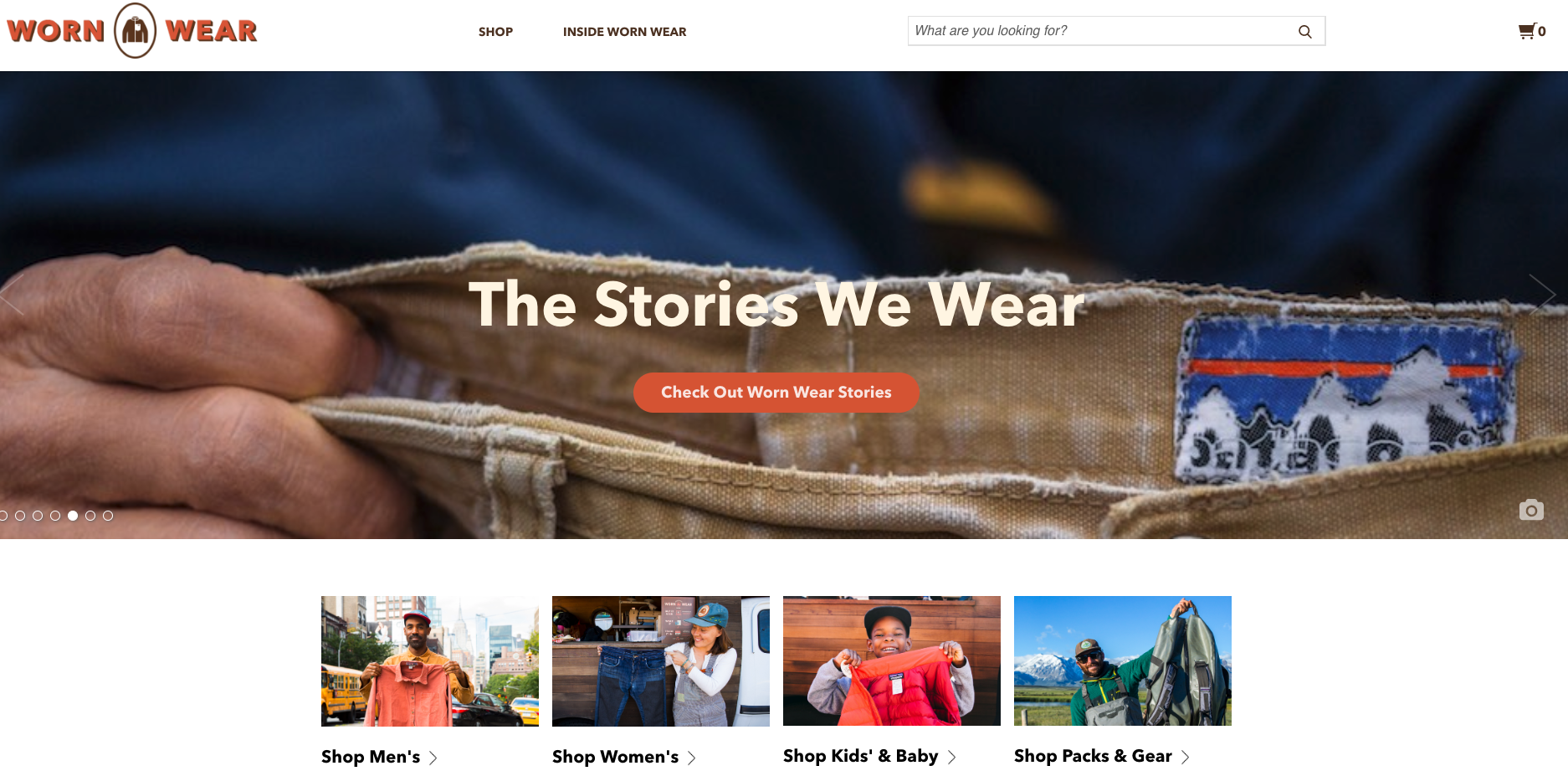 Companies that stand for something and make an impact are creating lifelong customers. (In this case, respecting and enjoying our beautiful earth so my kiddos and their kiddos can enjoy it translates to a lifelong customer.)
I want to do business with brands that care. And I'm not the only one. One of the reasons for the shift toward more conscious capitalism is generational: as Millennials and Gen Zs come into prominent business, leadership, and purchasing roles, they demand equality, social justice, transparency, and social action.
PR 20/20 = More Intelligent + More Human
Our agency will forever "look beyond" to what's next in our quick-paced industry, and it's with that intrinsic drive that we launched Marketing AI Institute with the mission to make artificial intelligence more approachable and actionable for modern marketers.
We've used the Marketing AI Institute to do what we do best: tell a story. Since its launch, we've penned more than 400 articles to share what we're learning in the space.
And it's not just the technology we're excited about.
The Institute platform enables the agency to build relationships with leaders across the upcoming wave of marketing AI technologies and engage our community, in-person, with the inaugural Marketing AI Conference, MAICON.
As we think about the future of what we do and what excites us about where marketing is going, we're rolling out more intelligent and more human services.
The Dawn of the Intelligently Automated Agency by Paul Roetzer (@paulroetzer) shared a roadmap for more intelligent automation solutions. As brands think about marketing strategy, tech and data that enables this wave of intelligent automation, it's equally important to dedicate brand resources to connecting with communities on a deeper and more human level, too.
More Human Marketing Services
We help our clients align stakeholders, unlock brand values, engage audiences, and foster experiences with a lasting impact. If you're looking to connect on a meaningful level with customers, communities, and the causes they care about most, consider the following.
Establish your brand core with mission, vision, and values.
Tell your story.
Connect audiences to create lasting experiences.
Here's why we're passionate about each step in the journey.
1. Brand Core: Mission, Vision & Values

It's more important than ever that brands clearly define what they stand for. And it doesn't start and stop with the marketing and PR departments. A brand's core mission, vision, and values must run deep, from the C-Suite to the shop floor.
PR 20/20 works with stakeholders across the company (employees, customers, leadership and beyond) to consult and align on the brand core. Services are custom based on each organization's needs, but may include:
Onsite workshops and consulting.
Offsite company retreats.
Change management.
Brand identity.
Video and creative media.
Internal communications and events.
2. Storytelling with the Cognitive Content Hub™
Once defined, how your brand communicates its core mission, vision and values is critical.
PR 20/20's team of strategists, technologists, and storytellers employ an in-depth strategic framework that marries human and artificial intelligence to grow businesses through content marketing: The Cognitive Content Hub™. Sample services include:
Content strategy, with the Cognitive Content Hub™ methodology.
Content production. (Traditional copywriting and beyond. Think of video, art installations, and more.)
Content promotion across owned, earned and paid media.
Our media property, Marketing AI Institute, is one example of this service in action.
Marketing AI Institute is a content hub that makes artificial intelligence more approachable and actionable for marketers.
It started in 2016 as a simple website to share what we were learning about AI and the impact we predicted it would have on the industry.
Since then, we've used strategic storytelling to grow the Institute into an industry-leading brand.
We've created 400+ content assets to help the industry understand, pilot, and scale AI.
That content has attracted 100,000+ yearly visits and 6,000+ dedicated subscribers, most of them marketing decision makers at known brands.
The Institute's story and content enabled us to partner with top marketing technology companies and launch consulting/workshops for major brands.
And on top of it all, the Institute enables us to launch a major industry event, the Marketing AI Conference (MAICON), an event that brings together hundreds of marketing leaders and speakers from companies like Facebook, IBM, MIT, and HubSpot.
We don't just believe in the power of storytelling.
We're living proof it can supercharge your brand and business.
Learn more about the Cognitive Content Hub™ and our suite of intelligently automated solutions.
3. Connected Experiences & Engagements

"Tell me and I'll forget; show me and I may remember; involve me and I'll understand."


- Chinese Proverb
The heart of where we have the potential to go is creating lasting brand experiences. With more intelligent solutions handling repetitive, time-intensive activities more effectively, businesses able to prioritize opportunities to connect with stakeholders in a personal and meaningful way.
PR 20/20's support for connected experiences and engagements are custom based on each organization's needs, but may include:
Corporate social responsibility consult and support.
Journey mapping and experience assessments.
Events and experiences (digital and in-person).
Digital engagement.
Community building.
Lead your organization through transformation.
As change agents within organizations, leaders are developing a greater understanding of the opportunities AI presents—how it works within the longer-view strategy, how to think big-picture about data, and how to pilot new technologies with intention.
Strategy, critical thinking, problem-solving, empathy, trust, creativity, and relationships are just a few of the human factors critical to a successful transformation. And during this time of change, it's paramount that organizations stabilize with solid foundations (mission, vision, values) that point audiences back to why.
"Successful leaders use AI for operational tasks but also to become more effective leaders – in other words, drive growth, set the right priorities and free time for inspiring people. It is interesting to see leaders wanting to put more energy on engaging and inspiring people as AI becomes more prevalent. In this way, I actually think AI will make good leaders less busy and even more human."


-Heike Bruch, Professor and Director of The Institute for Leadership & Human Resources Management at the University of St. Gallen (Source: Microsoft, 2019)
So, if you have questions about the more intelligent, more human marketing landscape, or want to explore how we can help create a competitive advantage for your business, we'd love to talk. We're seeking forward-thinking clients who want to build more human and intelligent marketing, together.
Learn more, and connect with the PR 20/20 team to talk more intelligent and more human marketing.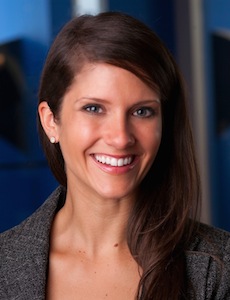 Jessica Miller
Jessica Miller is VP and managing director of PR 20/20, where she guides strategy and performance, and champions the ongoing pursuit of building a great marketing firm. For more than a decade, Jessica has built lasting partnerships that connect marketing strategy to bottom-line business outcomes. Jessica joined PR 20/20 in 2011 with global agency experience. She is a graduate of the E.W. Scripps School of Journalism at Ohio University. Full bio.