Personalized, actionable marketing recommendations in minutes.

In 2012, we launched Marketing Score. This online assessment tool was designed to help organizations think critically about their marketing programs. By evaluating marketing across 10 aspects of your business, you can uncover valuable insights that drive growth.
It operates under that premise that every element of an organization, as it relates to marketing, can be divided into assets, neutrals and liabilities. Assets are existing strengths that can accelerate marketing success, while liabilities are weaknesses that require additional resources to build up and improve.
By evaluating and scoring these elements, you can:
Devise marketing strategies.
Select the right marketing agency partners.
Allocate time, money and talent.
Adapt resources and priorities based on performance.
Over the past seven years, the interest and engagement in Marketing Score has been inspiring. More than 5,000 individuals have signed up for Marketing Score. Many organizations regularly retook the assessment using their ratings as a way to benchmark and assess performance. In addition, many stakeholders from other departments were asked to take the assessment to get a more well-rounded view of marketing's performance.
Looking at all completed assessments, a few interesting insights include:
The average Marketing Score rating is 41%.
The most common goals are Generating Leads (83%) and Converting Sales (82%).
The top rated Marketing Score sections were Business Cores (62.2%) and Marketing Cores (54.6%).
The lowest rated sections were Content Marketing (24.6%) and Lead Sources (32.2%).
The Bigger Vision
This version of Marketing Score was always just the beginning. Since day one, we believed an assessment tool like Marketing Score could be more than a way to prioritize and visualize strengths and weaknesses.
What if the final report analyzed an individual's ratings—and generated personalized recommendations designed to help achieve marketing objectives?
In other words, what if in addition to a visual report, users received a tailored list of proven resources, tools, templates and tips to immediately take action.
Well, over the past year we've been hard at work building exactly that.
Introducing the New Marketing Score
Marketing Score has been completely reimagined from the ground up. We've simplified and updated the questions and categories, overhauled the design and user experience, and reengineered the report to immediately provide far greater value.

Marketing Score users will evaluate their marketing across six core areas:
Cores: Essential elements of a business and brand.
Strategy: Strategic planning process and experience with different approaches.
Team: Team capabilities and skillsets.
Technology: Marketing, sales and service technology solution utilization.
Lead Sources: Effectiveness generating leads and sales through key channels.
Performance: Historical performance in key areas that measure marketing success.
Once completed, Marketing Score's algorithms analyze your ratings against your goals, budget and additional business factors. It then generates a personalized report with actionable insights to accelerate growth.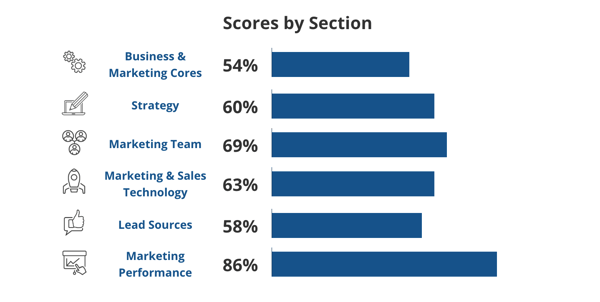 Specifically, the final report provides:
An overall grade and context around what your ratings mean.
Opportunities to strengthen your marketing program.
Resources, tips, technology recommendations, and more to get you off and running.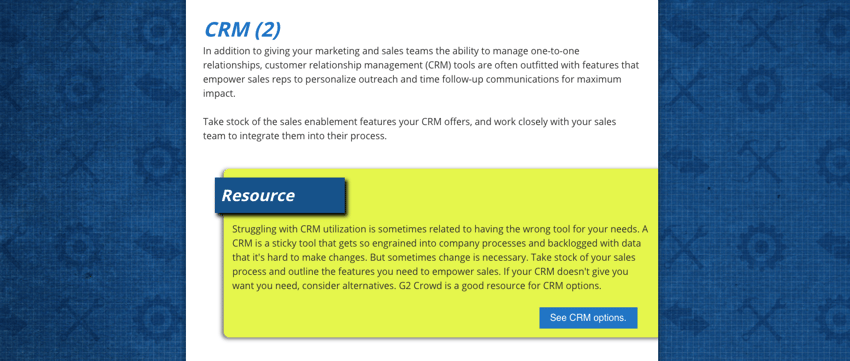 How to Take the New Marketing Score
Marketing Score is completely free to take. Simply visit www.TheMarketingScore.com and click the Get Started button. Within 5 to 10 minutes, you'll gain access to actionable insights and valuable recommendations.
If you've previously taken Marketing Score, you can still access and export your old assessment at beta.themarketingscore.com/signin. We encourage you to log into your account and export any past assessments. Your previous assessments will not be migrated over. This portal will stay live Dec. 31, 2019.
Keith Moehring
Keith Moehring is the vice president of strategic growth at PR 20/20. He joined the agency in July 2006, and is a 2004 graduate of the University of Toledo.