Across the board, enterprise resource planning (ERP) systems and customer relationship management (CRM) tools have traditionally been kept separate—two places for recordkeeping siloed from each other.
While this may have been the status quo in the dark ages, there are better ways to get ahead of your competitors than disjointed systems.
In today's connected world, businesses have more data than ever before. Integrating your ERP and CRM enables you to capitalize on this data to streamline processes in lucrative ways and provide customers with an unmatched level of personalization.
Keep reading to discover the three competitive advantages you can discover today by integrating your ERP with a best-in-class CRM like HubSpot.
1. Attract Decision-Ready Customers
Did you know that, on average, B2B buyers are around 80 percent of the way through the sales process before they talk to a salesperson?
How are they doing that? By becoming their own subject matter experts using resources available to them online, such as company websites, product reviews, research, insights, comparison guides, and more.
To take advantage of that opportunity to educate and build trust with prospective customers while they're in that research mode, you can utilize your ERP-CRM integration.
With a CRM like HubSpot, you can produce and publish helpful content that addresses your customers' unique pain points, interests, and desires wherever they are in their buyer's journey. Then, you can use Sales Hub tools like automation, workflows, and sequences to nurture, qualify, and rank prospects—streamlining your sales process and bringing decision-ready customers to your doorstep.
When a lead is ready to move into your ERP (a step unique to your specific integration setup), all that information learned upfront—behaviors, engagements, conversations—is immediately transferred for your entire team to utilize, further increasing knowledge share.
2. Increase Marketing Effectiveness
With an ERP-CRM integration, you have complete visibility into your prospects' and customers' needs, purchase habits, order history, preferences, and more from the moment they land on your site to their 10th repeat purchase.
If you use this data to your benefit to observe behaviors and trends, the opportunities to increase marketing effectiveness are endless.
For example, if your company has a specific product and order goal it's aiming to hit this quarter, insights gleaned from previous customers in your ERP and user engagements in your CRM can inform how, when, and where to market this product. The result is more targeted, data-driven marketing strategies, intelligent resource utilization, and lower costs.
3. Elevate Sales Team Productivity
The 360-degree view of your business that results from integration between your ERP and HubSpot can improve the productivity and success of your sales team in numerous ways. The most popular benefits include the following:
Accurate quoting. With complete visibility into your company's inventory and costs, you can kiss inaccurate

quoting

of product quantity and price goodbye.
Improved forecasting. Improve the accuracy of your

sales forecasts

and planning with insight into vital financial information stored within your ERP.
Reduced duplication. Keeping your sales and finance departments on the space page can virtually remove redundant information sharing and reproduction of reporting.
Increased productivity. Automation tools can increase the productivity of your sales team by streamlining their sales funnel while also deepening relationships and

improving conversion rates

.
If you're looking for ways to take full advantage of your ERP, strengthen your marketing efforts, and transform your entire organization's potential, integration between your ERP and HubSpot makes sense.
To learn more about an ERP-CRM integration, including the benefits and how to align your marketing strategy to the connected systems, check out our recent webinar, How To Establish a Full-Funnel Marketing Approach With an Established ERP, by clicking the button below. You'll hear from Ashley Sams, Ready North's director of marketing, and Chris Johnson, director of strategy at The Vested Group—NetSuite's 2022 Partner of the Year.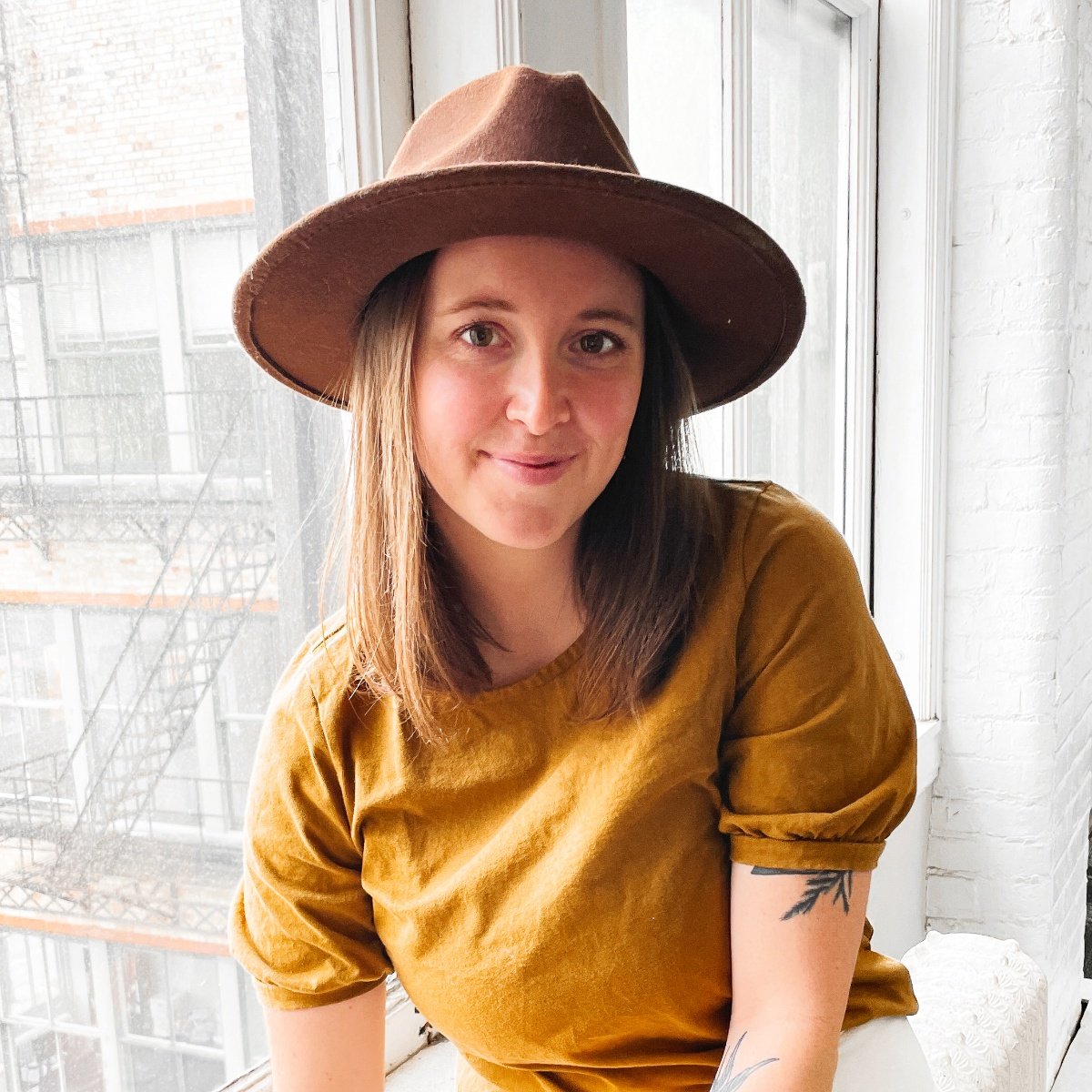 Ashley Sams
Ashley Sams is the director of marketing and communications at Ready North and is passionate about storytelling. In her free time, she enjoys hiking, trail running, cross-country skiing, and camping in the wild Adirondack Park with her two dogs.