WebMD is the most popular source of health information in the U.S. And no matter what our moms and doctors tell us, we trust what WebMD has to say. Why is that? WebMD has created a vast archive of candid answers to people's most-asked medical questions. In other words, they give the right answers, to the right people, at the right time.
"They ask, you answer." — Marcus Sheridan, Author, Professional Speaker, Co-owner of IMPACT
You may already be familiar with this quote (it's also the title of Marcus' renowned book), but it so eloquently sums up the point of content marketing, doesn't it? As marketers, we must listen to the questions our customers are asking and answer those questions—those pain points—through optimized and truthful content.

It's that simple, yet so many companies aren't willing to dedicate the resources towards well-executed thought leadership efforts. Let's face it: It's uncomfortable and daunting to put out messages different from everyone else's—what if customers react poorly to them or turn to competitors instead?
But when done right, thought leadership content is what positions you as a trusted resource to customers.

If you or your clients want to be the WebMD of your industry, you must be:
Willing to talk about what others aren't talking about.
Willing to show what others do not show in your space.
Willing to sell in a way that others won't sell in your space.
Cultivating trust between you and your customers begins with a transparent content strategy. The following seven steps, shared by Marcus Sheridan at this year's INBOUND conference, will get you started.
1. Talk openly about who you are, and are not, a good fit for.
Why make visitors guess if they're a right fit for your brand, product, or service? Don't be afraid to honestly describe who would get the most out of your offerings. Not only does this save your consumers time when researching brands, but it also saves your sales team time and effort otherwise spent filtering out unqualified leads.

Take a look at how RetroFoam does this in the "Who's not a good fit?" section of their site.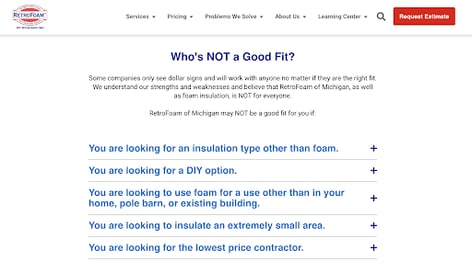 Image credit: RetroFoam of Michigan
The moment businesses are honestly able to talk about who they're not a good fit for, is the moment they become more attractive to those who they are a good fit for.
2. Talk about pricing, costs, and rates.
While many companies (especially B2B) shy away from sharing the price of their products or services, Marcus advises that being transparent with price will actually help build trust between you and your customers.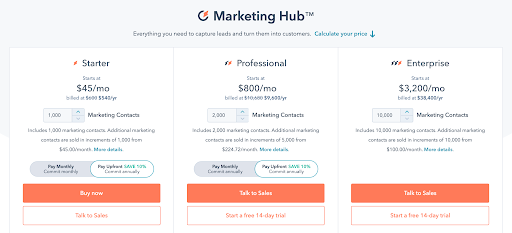 Image credit: HubSpot
Think about it: As you're making a purchase decision, don't you want to know how much it will cost you?

Here are five key questions that your company's pricing page or blog posts should answer:
What drives the cost of your product/service up?
What drives the cost of your product/service down?
Why are some companies in your industry so expensive?
Why are some companies in your industry so cheap?
How does your company's pricing compare to competitors?
3. Keep your content titles unbiased.
When drafting content, opt for an unbiased title. Articles with headings like "Here's Why Veggies Burgers Are the Best" or "Why You Should Only Buy Veggie Burgers" immediately tell the user your stance on an issue—so why would they click on the post to learn more?

Instead, a heading like "Do Veggie Burgers Make the Most Sense for My Lifestyle?" allows the user to come to a conclusion themselves, using the content and advice your company provided. Give your readers helpful content, don't force them to an outcome you want them to have.
4. Share your "secret sauce."
Nearly every company claims to have a "secret sauce," that one process or feature that sets them apart from competitors, but few will share it with their customers. Here's the thing—most customers will appreciate and *trust* your brand more when you're willing to share industry secrets that competitors refuse to let slip.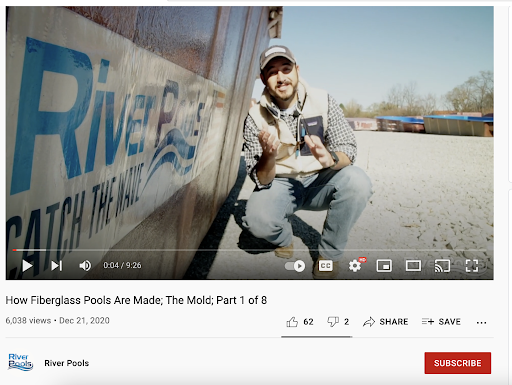 Image credit: River Pools YouTube
Marcus found success in sharing his brand's secret sauce—the process of making fiberglass pools. He found that competitors weren't sharing this information and his customers were curious to know the method behind the product. The result? An increase in traffic to his site and, eventually, pool sales. Trust, not well-kept secrets, builds lasting relationships with customers.
5. Be willing to compare without bias.
Many brands are quick to point out flaws in competitors' offerings, but are you confident enough to make product or service comparisons without bias?

Image credit: Insider
Your customers are seeking truthful answers to their questions. When you honestly share how your brand matches up to others, your content becomes the source of truth for customer research.

6. Be willing to talk about the negatives everyone is wondering about, but no one is addressing.
How else do you expect to become the trusted content leader of your industry without addressing the ugly topics related to your product or service?

Stay on top of trends happening in your industry, both good and bad, and give customers the answers they're looking for. Pro tip: Use tools like Answer the Public or BuzzSumo to scan the most commonly asked questions related to industry keywords.

Think about it: If your brand is one of the few willing to address something negative in the industry, you will undoubtedly have the upper hand against competitor content.
7. Talk about the competition.
The way you talk about your competitors tells customers a lot about your own brand and the way you do business. The more respect you show to competing brands, the more respect potential customers will have for yours.

Now that you have the steps to get started, it's time to launch a trusted content strategy for your brand. For the most success, ensure that your entire team is on board with the approach and remember that in this case, quantity and quality of content BOTH matter. It's critical that your customers not only find your content, but trust what it has to say.
Follow Along With More Timely Marketing Tips
Do you receive our newsletter? Subscribe today to get of-the-moment marketing tips and other trusted content straight to your inbox.

Subscribe now!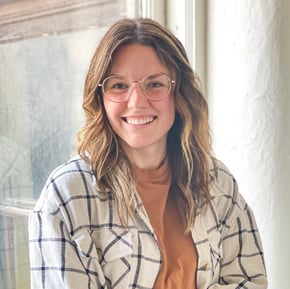 Madison Filipiak
Madison Filipiak is a senior consultant at Ready North. She joined the agency in January 2021 with a background in content marketing. Madison is a 2018 graduate of the University of Mount Union, where she earned her degree in marketing and communications.