Manufacturing is more critical than ever to the worldwide economy, but players in this industry face a host of new challenges—locally and globally. Supply chains are continually disrupted, while skilled labor is harder to find and keep. It's more difficult to find and engage with consumers. Technology is evolving rapidly and competition is getting more fierce.
Especially in the face of today's challenges, efficiency is at the heart of any operation—so why do so many manufacturers accept inefficient marketing tactics?
It's not uncommon for manufacturers to run campaigns that see minimal inbound traction after mountains of effort. But industry leaders are looking for a better way—and many have found it.
They're seeing results like these*:
40% increase in website visitors

163% increase in inbound leads

65% improvement in deal close rate

196% increase in won deals
How? One robust, yet lightweight customer relationship manager (CRM): HubSpot. Let's dive into the marketing challenges manufacturers face and how HubSpot is helping your competitors get ahead.
*Source: HubSpot customer outcomes data, December 2021
Common Manufacturing Challenges and How HubSpot Solves Them
In your line of work, innovation is essential to meet customer demands, and automation is a central focus to tackle today's problems. These principles apply to marketing, too.
But many manufacturers are stuck, facing issues that stretch from sales to marketing and beyond.
1. Content Challenges
Many manufacturers struggle to create content that connects with their buyers in a human way. They often have tons of product and technical documentation, but that kind of information doesn't exactly leap off the page to your audience. Furthermore, it's difficult to ensure that the various stakeholders in your ecosystem (customers, prospects, sales reps, and more) can locate the information they need.
Solution: HubSpot's Marketing Hub is a CRM-powered marketing platform that allows you to create, manage, and track your marketing campaigns. Develop exciting content that speaks to your audience, create lead nurturing workflows to educate consumers at the right time, and manage and automate your social messaging. In addition, the Marketing Hub provides you with insightful data that you can use to evaluate your processes and content to determine what's working and what's not.
By the numbers: HubSpot's customer data shows that manufacturers who moved to HubSpot saw a 40% increase in website visitors and a 163% increase in inbound leads. This is proof that when you use a CRM with marketing automation capabilities, your marketing strategy has the foundation it needs to flourish.
2. Outdated Technology Challenges
Manufacturers have historically stayed light on tech—but to compete in today's landscape, you probably find yourself scrambling to adopt cloud-based solutions. We often see manufacturers managing customer data and account information in disparate spreadsheets and emails. Ultimately, this means that your sales team and your customer service teams have different views of customer account information. In the end, it's the customer who suffers, because your team isn't as efficient as they could be.
Solution: HubSpot's CRM platform is a single source of truth that makes alignment easy. HubSpot was created so you can stop trying to force multiple databases to work together. Instead, everyone is operating from one single source of truth.
By the numbers: Since January 2019, the number of HubSpot customers from the manufacturing industry has increased by 2,791%. How can you argue with their technology ROI?
>> Related resource: 15 Proven Marketing Strategies for Manufacturers To Win New Customers [free ebook]
3. Limited Resources
The average sales representative is three to five years from retirement, and in today's competitive job market, manufacturers are struggling to hire new reps. Marketing departments are usually small and spend a great deal of time on product brochures and events, meaning they don't have the bandwidth to initiate marketing-sales alignment. It's not uncommon for any front-office staff to wear multiple hats and have endless to-do lists that never actually get completed.
Solution: HubSpot's many tools all work under one intuitive UX, making adoption easy. And once you're onboarded, the simplicity pays dividends. HubSpot's Sales Hub is a time-saving tool that provides you with an in-depth view of your prospects while minimizing your busy work and giving you time to close deals. You can also create email sequences to automate deal stage communications, and reduce manual follow-up for recurring communications. Meanwhile, marketers can leverage Marketing Hub for automated campaigns that do the heavy lifting of lead nurturing for you.
By the numbers: Consider this scenario…if a sales rep spends three hours a week sending routine emails to leads, and they instead choose to simplify that process by using Sequences in Sales Hub, they can easily bring that down to one hour a week. That's a savings of 104 hours a year—or 2.6 work weeks of time!
4. Targeting Challenges
We often hear that sales managers struggle to assign territories based on geographic locations, and marketing has a difficult time creating targeted campaigns based on buyer preferences. With all of this confusion, it's no wonder sales reps struggle to prioritize sales leads and opportunities.
Solution: With HubSpot, you can keep track of where each prospect is in your pipeline, see what products they have interacted with, get expected close dates, and automate round-robin style lead assignments based on properties like geographic location. Additionally, you can automate emails and set up tasks to ensure follow-up and lead nurturing occur as expected—and important prospects don't slip through the cracks.
By the numbers: HubSpot's customer data of manufacturers showed a 196% increase in deals won and a 65% improvement in deal close rate. When your CRM platform allows you the targeting and sales management capabilities to deliver the right content to the right leads at the right time, the sky's the limit.
Unlock Your Website's Full Potential
Does your website need to be optimized, but you're not sure where to start? Our team can help! Through our conversion rate optimization services, we'll work with you to identify why users aren't converting, why conversions have dropped, and solutions to fix the issue(s)—so that you can worry about securing more business.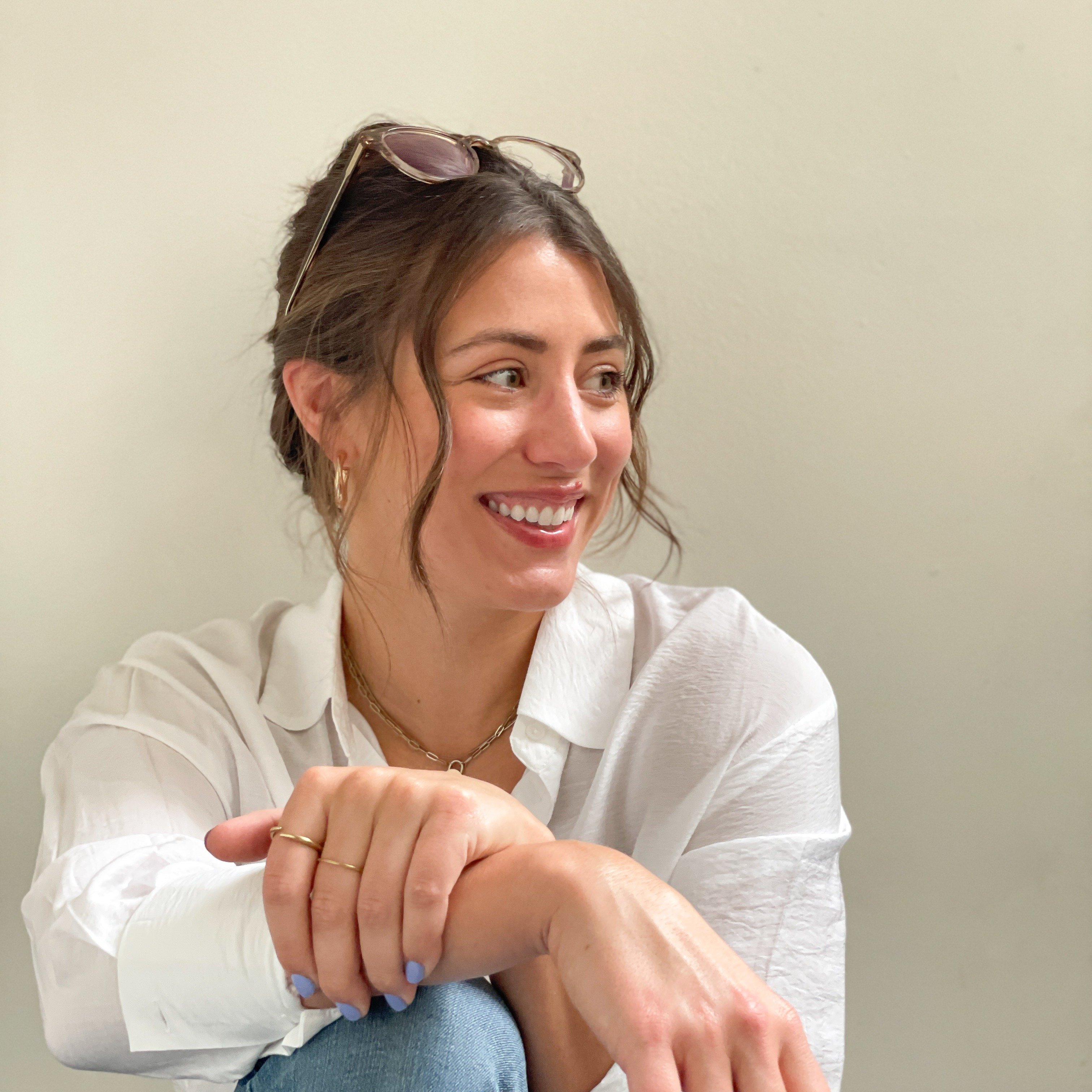 Elizabeth Juran
Elizabeth Juran is Ready North's director of operations. She joined the agency in March 2017 with a background in corporate marketing and communication.