The marketing industry is fast-paced; it can shift in the blink of an eye. That means marketers must stay on top of the latest and greatest in customer behavior, technology and product development.
As marketers, how can we possibly stay afloat in an ever-changing industry? One way is to take some advice from others in the field, and sometimes you have the chance to do just that.
I recently had the opportunity to attend Afternoons at Ahuja, a panel discussion at Cleveland State University. The panel was moderated by Jim D'Orazio (@jimdorazio), CSU instructor and president of Practical Web Strategies, and focused on the B2C marketing trends of 2015.
Below are key takeaways.
1. Start with Personas
Determining, researching and creating your buyer personas should be the absolute first step in creating your marketing strategy. Define your buyer personas to better understand consumer needs, and profile who you plan to reach through marketing campaigns.
Buyer personas differ across industries and business, but their importance does not. If you talk to everyone, you talk to no one, said Ashley Tople, brand manager for Ore-Ida (@OreIdaPotatoes). In other words, segmenting your personas and understanding how to reach them, what they are interested in and what avenues to deliver that information is crucial. Don't treat all consumers the same; otherwise, you'll lose the interest—and business—of many.
Peter Miller, administrator of marketing and communications for the Cleveland Clinic (@ClevelandClinic), agreed that it's imperative to interpret what personas want from your organization and how you can serve them best.
2. Consider both Content and Context
When creating content, always keep the context of your consumer first. Your content doesn't have a purpose if it doesn't have an intended goal; every piece of content should be tied to a desired action or outcome.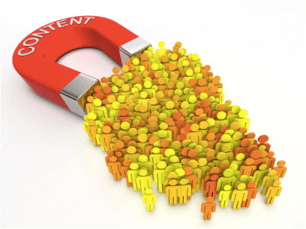 Holly Hacker, director of direct sales and customer experience at Vitamix (@Vitamix), explained the importance of a consumer-first model. Consumers are multi-dimensional and want to be marketed to as a whole, real person. The best way to treat buyer personas like a real person is to create content that speaks directly to them, and helps solve a problem or need.
Miller agreed, adding that marketers should research why target consumers make the choices that they do, before creating content. For example, Miller said his research process includes studying consumer behavior, translating that into a content message and positioning it appropriately to best reach the target. This is done by thoroughly researching the target buyer personas, figuring out what channel would be best to position your message on, and creating the best content to attract the persona's attention.
Also, consider the timing of content messages. Research consumer touch points to better understand when you can reach out to the consumer. For example, Tople explained that her ideal buyer persona won't respond to messages during dinner because that time is spent with her family. Instead, Tople must figure out the best times to talk to her buyer persona and make the most of these touch points.
3.

Differentiate Your Brand Positioning
Positioning your brand requires an understanding of the market, personas and of course, your business's needs.
Miller explained that since consumer needs frequently change, it's important to know how to position your brand best to suit them. Tople agreed, and said your brand needs to be comfortable with customer feedback and conversation. Evolving your brand and messaging around feedback and conversations can help correctly align with buyer needs and wants.
The three panelists agreed that positioning your brand requires you to listen past the purchase process. If you stop listening and caring after that initial purchase, you'll lose those customers in the long run. Rather, remember it's your responsibility to know what the customer wants to achieve and create content to help facilitate those goals. As Hacker explained, if you focus on consumer need and craft brand messaging around the customer, you'll earn their loyalty.
How do you stay afloat in the rapidly changing marketing industry? Comment below and let us know.
---
Like this? Subscribe to the PR 20/20 blog
Image Source: DigitalRalph via Flickr Creative Commons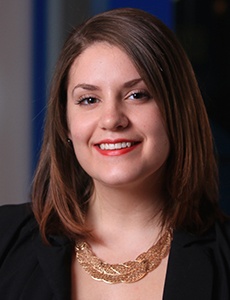 Shannen Laur
Shannen Laur is Ready North's director of growth and services. She joined the agency in December 2014 with a background in corporate communications and marketing. Shannen is a 2014 graduate of Kent State University's School of Journalism and Mass Communication.