Editor's Note: This post has been updated to include the SXSW 2015 slide deck. See below.
Marketing automation platforms save time, improve efficiency and increase productivity. They give companies an unprecedented ability to understand buyers, identify opportunities, track campaign performance and link marketing activities to business outcomes.
But, they do not provide insight into the billions of bits of data being created as consumers move from screen to screen and interact online and offline with brands.
Humans are limited by their biases, beliefs, education, experiences, knowledge and brainpower. All of these things contribute to our finite ability to process information, build strategies and achieve performance potential.
Algorithms, in contrast, have an almost infinite ability to process information. They possess the power to understand natural language queries, identify patterns and anomalies, and parse massive data sets to deliver recommendations better, faster and cheaper than people can.
What inevitably comes next are marketing intelligence engines that process data and recommend actions to improve performance based on probabilities of success.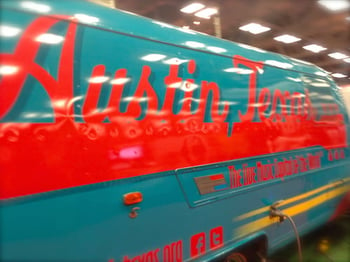 Live Session March 14, 3:30 – 4:30 CT
The PR 20/20 team will be attending SXSW Interactive (March 13 – 17) in Austin. On Saturday, March 14 at 3:30 p.m., Paul Roetzer (@paulroetzer), CEO of PR 20/20 and author of The Marketing Performance Blueprint, will present "Origins of the Marketing Intelligence Engine" as part of the Branding and Marketing track.
If you're attending SXSW, join us for Paul's session to discover what opportunities exist for marketers and entrepreneurs with the will and vision to transform the industry.
What will you learn?
What the disruption of financial, healthcare and retail industries teach us about the inevitable impact artificial intelligence will have on the marketing industry.
How existing marketing technology companies are using advanced algorithms and machine learning.
Why tech-savvy marketers who can harness the power of algorithm-based intelligence engines stand to reap massive rewards.
Who should attend?
Developers
Entrepreneurs
Marketers
Marketing technology executives
Why should you attend?
The velocity of change in the marketing industry is accelerating, but what we see today is elementary when we consider the potential of what comes next.
This session will provide a glimpse into the future of marketing, and the opportunities that exist for those who can harness the power of algorithmic intelligence engines like IBM's Watson. They will be able to do more with less, run personalized campaigns of unprecedented complexity, and transform business as usual through new methods of machine-intelligent marketing.
For a preview of what's to come, read Paul's latest Marketing Land (@Marketingland) column, The Missing Piece of Marketing Automation that Could Change Everything. Also, check out Marketing Automation is Only The Beginning: How Algorithms and Artificial Intelligence Will Disrupt Marketing Forever.
Session Details
Saturday, March 14
3:30 p.m. - 4:30 p.m.
Hyatt Regency Austin
Zilker Ballroom 3
208 Barton Springs Rd
Access: Interactive Badge, Gold Badge, Platinum Badge
Hashtags: #sxsw #mrktengine
View all sessions for the 2015 SXSW Interactive Festival.
Follow the PR 20/20 Team
Interested in live updates from our team? Follow us on social media for status updates, presentation notes, pictures and more.
Will you be attending SXSW Interactive?
Image source: PR 20/20
Taylor Radey
Taylor Radey is the director of marketing and a senior consultant at PR 20/20. She joined the agency in April 2013 with a background in digital and content marketing. She is a 2009 graduate of the E.W. Scripps School of Journalism at Ohio University, where she received a Bachelor of Science in Journalism, with a focus in public relations. Full bio.