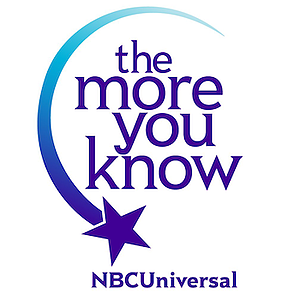 Growing up, I loved The More You Know PSAs from NBC. They always featured my favorite television stars telling me how I could improve my life, and the world around me. I am only slightly exaggerating when I say they made me into the man I am today.
I believe it was either Scott Bakula or Tony Danza who once said that I should always look for opportunities to give back to my community. Being one to never disappoint my idols, I would like to offer my own The More You Know to the marketing community:
"Sure, metrics like top pages viewed, keyword search volume and social media shares can help you align content marketing efforts with audience need, but are you overlooking one of the most telling metrics—content interactions? Start tracking if visitors are downloading, playing, pausing, sharing or emailing your content today. The more you know about how your audiences consume your content, the more you know about how to market to them. The more you know."
For more information on how you and your friends can start tracking content interactions in Google Analytics to improve your content marketing efforts, please visit the rest of this post.
Events v. Virtual Pageviews
Google Analytics offers two ways to track content interactions: Events and Virtual Pageviews.
Having used both, in most content marketing cases, I recommend Events because they let you easily capture valuable details—such as content topic, format, visitor action, and value—with each click on your content. Also:
Virtual Pageviews can artificially inflate pages per visit and total pageviews.
Events have pre-built reports within Google Analytics that are easier to dissect and analyze.
For details on how to set up Events within Google Analytics, read Google's instructions here.
Create a Content Tracking System
Before setting up content interaction events throughout your site, it's important to first establish a content tracking system—a set of rules that guide how to track visitor content interactions. Google Events offer several tracking variables—category, action, label and value—to help you create this system.
Category: Content format (e.g. ebook, sell sheet, white paper, video, presentation, coupon).
Action: How users interact with the content (e.g. download, play, pause, share, email). This is the one variable that can be applied multiple times to one piece of content. For example, a video of product X can be played, paused and shared.
Label: Indicator for you to know which specific content piece was interacted with . For example, "Ultimate Guide to Product X" may be labeled "Product X guide".
Value: Assign a specific number or dollar value to the content interaction. For example, if you know that 20% of coupon downloads result in an average sale of $100, you may choose to assign the event a value of $20.
However you set your content tracking system up, make sure to keep things simple and straightforward, and write it down for future reference.
User-Focused Content Strategy
The insight provided by well-tracked content interactions—combined with other Google Analytic metrics like top pages viewed and organic keyword visits—provides you with the information you need to craft a user-focused content marketing strategy.
Through how they interact with your website and content, your audiences show you how they want to be marketed to, what they find value in, and what it takes to convert them into a lead. You can then use this insight to:
Create content in the formats (i.e. ebooks, case studies, coupons, white papers, video, etc.) your audiences prefer.
Generate new topic ideas based on the popularity of existing content.
Concentrate efforts on creating the content resources that drive the most conversions (i.e. coupons, ebooks, videos, brochures, etc.).
Publish the content topics and formats that are proven to be highly sharable on social media, and linked to from other sites.
Associate an anticipated ROI with your content marketing efforts to show value to your boss or clients. Note: To properly track ROI you'll need a closed-loop reporting system that connects website analytics with a CRM.
Remember, the more you know about what content your audiences want, the more you know how to market to them.
What do you know about your site visitors' content interactions?
Stay updated: Subscribe to the PR 20/20 blog, check us out on Facebook or follow the team on Twitter.
(Image Source: NBC's The More You Know)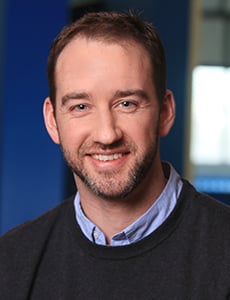 Keith Moehring
Keith Moehring is the vice president of strategic growth at PR 20/20. He joined the agency in July 2006, and is a 2004 graduate of the University of Toledo.