PRWeek recently released the 2009 Agency Business Report, ranking the top 156 PR firms in the industry by 2008 U.S. revenue totals.

According to the report, "Total growth for all companies that filed this year and last was 6.8%, notably down from the 15% of like firms in 2007." And these numbers don't even account for the 48 firms that submitted rankings last year, but did not do so this year.

Meanwhile, Forrester VP and principal analyst Shar VanBoskirk reports that interactive budgets, including: mobile marketing, social media, email marketing, display advertising and search marketing, will reach $55 billion by 2014, at a compound annual growth rate of 17%.

So what are the top PR firms doing to capitalize on the explosive growth of interactive marketing, the incredible influence of the social Web and the oasis of opportunity in content marketing?

Well, considering that 61.5% of PRWeek's top PR firms don't even have a blog, it appears the industry at large is struggling to integrate social media, SEO and other interactive strategies.
WebsiteGrader.com Highlights and Agency Scores
To get a true feel for how PR firms are performing online, we ran PRWeek's list through Website Grader, and pulled scores for each agency. The scores are on a 1-100 scale, with 100 being the best. Reports for each agency were run the week of June 8, 2009.

As we wrote in the Dawn of the Inbound Marketing Agency, the social Web has given savvy PR firms the ability to dramatically expand their service offerings in the areas of content publishing, social media, blogging, search marketing, pay-per-click advertising and Website development, but apparently there is much work to be done in order for that to become reality.

While a number of the top firms have strong Website grades, it's clear that collectively the Websites are below average (49.1/100), and firms are failing to grasp the importance and impact of blogging (96 out of 156 do not have blogs).
WebsiteGrader.com Scores (1 – 100 Scale)
Website Grader is a free SEO tool that measures the marketing effectiveness of a Website. It provides a score that incorporates things like Website traffic, SEO, social popularity and other technical factors. It also provides some basic advice on how the website can be improved from a marketing perspective. A score of 49 means that of the more than 1 million URLs scored in Website Grader, 51% have scored higher in terms of marketing effectiveness.
All sites were graded using the Website Grader tool within PR 20/20's HubSpot account during the week of June 8, 2009.
Avg. Website Grade (all firms) = 49.1
Avg. Website Grade (top 10 firms) = 77.7
Avg. Website Grade (top 50 firms) = 60.0
Avg. Website Grade (top 100 firms) = 56.1
Grade of 90 or better = 6 (3.8%)
Grade of less than 75 = 130 (83.3%)
Grade of less than 50 = 78 (50.0%)
Alexa Traffic Rank
Alexa is an online service that measures traffic for millions of sites on the Internet in a similar way to Nielsen television show ratings. The lower the number, the higher the volume of traffic to a site.
Avg. Alexa Rank (all firms) = 4,493,700
22 firms (14.1%) in the top 1,000,000
11 firms (7.1%) in the top 500,000
Blogs
Website Grader shows how blogs currently rank with Technorati. PR 20/20 checked each of the 156 sites independently to confirm whether a blog was hosted on the domain or not. Therefore, only blogs hosted on the agency's primary domain as either a subdomain (blog.agency.com) or subdirectory (agency.com/blog) are included in this report.

As with Alexa traffic rankings, the lower the Technorati ranking, the stronger the blog.
No blog found = 96 (61.5%)
Blogs in top 500,000 Technorati ranking = 2 (1.3%)
Google Indexed Pages
This shows the approximate number of pages that have been stored in the Google index. Search engines tend to like lots of fresh and relevant content, so the more pages, the better.
More than 1,000 = 7 (4.4%)
Less than 100 = 67 (42.9%)
Inbound Links
Search engines view each inbound link as a vote of confidence for your site, and they have a direct impact on how your site ranks in the search engines. The more links, the better.
More than 1,000 inbound links = 40 (25.6%)
Less than 100 = 30 (19.2%)
Website Grades for PRWeek's Top PR Firms
Following are WebsiteGrader.com scores for the top 25 firms in order of 2008 revenue totals, according to PRWeek's Agency Business Report.
Edelman — 98
Waggener Edstron Worldwide — 78
Ruder Finn — 94
APCO Worldwide — 73
Qorvis Communications — 74
Schwartz Communications — 86
ICR — 67
Text 100 Public Relations — 91
DKC — 40
Taylor Global — 76
WeissComm Group — 28
Gibbs & Soell — 51
Padilla Speer Beardsley — 89
PCGCampbell — 18
Outcast Communications — 53
Peppercom — 88
Davies — 23
French/West/Vaughan — 72
PainePR — 28
Allison & Partners — 63
RF/Binder Partners — 45
Capstrat — 84
5W Public Relations — 74
Coyne Public Relations — 62
KCSA Strategic Communications — 42
Download the complete Website Grader report (PDF file) with scores for all 156 firms. The report includes: PRWeek ranking, URL, Website Grade, Google PageRank, Alexa Traffic Rank, Technorati Blog Rank, Inbound Links, Bookmarks, Google Indexed Pages and Blog Presence.
About the PRWeek Agency Business Report
Holding company figures: The 2009 rankings do not include the majority of agencies owned by the following holding companies: Interpublic Group, Omnicom, WPP Group, Havas, and Publicis Groupe.
Data: Revenue is defined as fee income earned in the US, mark-up on billable items, and, when applicable, advertising commissions up to 10% of fee income. Revenue from subsidiaries and affiliates was not included if there was less than 50% ownership, while n/a denotes not applicable, where the agency did not submit the figure.
Visit PRWeekUS.com for additional information.
Paul Roetzer is founder and president of PR 20/20, a Cleveland-based inbound marketing agency and PR firm. He can be found on Twitter @PaulRoetzer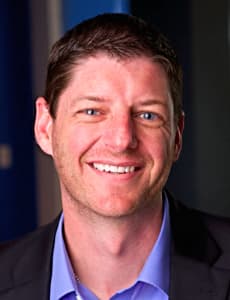 Paul Roetzer
Paul Roetzer is Ready North's (formerly PR 20/20) founder and senior advisor, as well as the founder and CEO of Marketing AI Institute. He is the author of Marketing Artificial Intelligence (Matt Holt Books, 2022) The Marketing Performance Blueprint (Wiley, 2014), and The Marketing Agency Blueprint (Wiley, 2012); and the creator of the Marketing AI Conference (MAICON). Full bio.