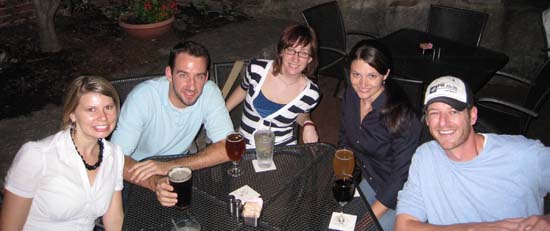 Boston (Sept. 8, 2008) — The PR 20/20 Team following Inbound Marketing Summit 2008.
It's 5 a.m., Friday, May 22, 2009, and sleep hasn't been an option for hours, so I write.

The toast from last night's dinner, delivered by Julius Mason, The PGA of America's senior director, communications & media relations, runs through my mind:

"Life Is Not Measured by the Number of Breaths We Take, but Instead It Is Measured by the Moments That Take Our Breath Away."

We all have them. Those moments when time slows just enough for us to recognize there is something incredible and unique about the experience.

It may be the place, the people, the circumstances or the significance, but there is something uncommon that leaves an indelible mark on our memories.

That's what I love most about being an entrepreneur — the people, and the moments.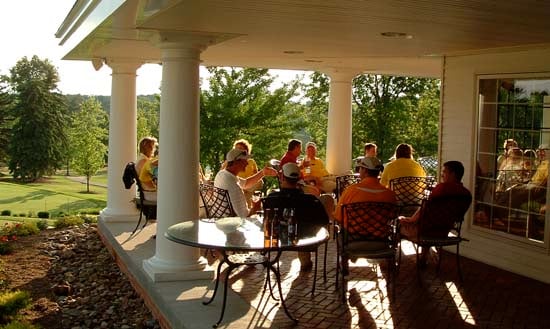 Westfield Group Country Club (July 14, 2007) — Final night of the Westfield Junior PGA Championship.Old friends celebrate one last time on the veranda.

Creating the Moments
There is no formula, but I've found that many of the most significant times in my professional life resulted more from these principles, than any one particular action or decision:
Build your business around clients and employees that appreciate and value loyalty, trust and friendship.
Pursue opportunities that inspire you.
Get out of your comfort zone. Some of the most memorable experiences in my life have happened when I let go of my fears and anxieties.
Seek to create, embrace and cherish the moments, and never take for granted the people that make them so memorable.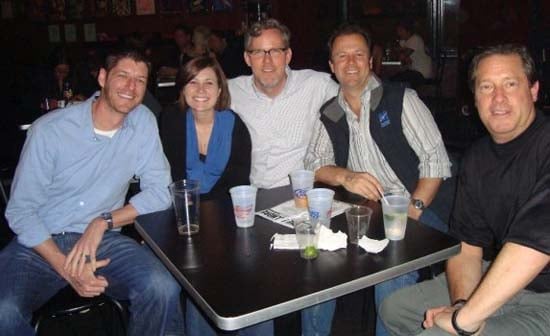 San Francisco (April 29, 2009) — Paul Roetzer, Tracy DiMarino, Brian Halligan, Jim Wilson and David Meerman Scott at The Fillmore.

RELATED POSTS:
Paul Roetzer is founder and president of PR 20/20, a Cleveland-based inbound marketing agency and PR firm. He can be found on Twitter @PaulRoetzer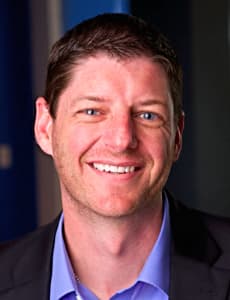 Paul Roetzer
Paul Roetzer is Ready North's (formerly PR 20/20) founder and senior advisor, as well as the founder and CEO of Marketing AI Institute. He is the author of Marketing Artificial Intelligence (Matt Holt Books, 2022) The Marketing Performance Blueprint (Wiley, 2014), and The Marketing Agency Blueprint (Wiley, 2012); and the creator of the Marketing AI Conference (MAICON). Full bio.