I'm going unplugged, and I believe you should too.
For a minimum of four hours every work day, I'm going off the grid to regain focus, improve productivity, create more value and concentrate on what's most important in business (and life).
The Problem

We have become a society consumed with connectivity — much to our own detriment, and that of our employers, clients, co-workers, friends and family. We are wasting time and money at alarming rates, instead of focusing our energy on what matters.

Unfortunately, while many of us think that we are increasing our value and productivity with our always wired lifestyles, the inverse is actually true, especially if your job requires regular strategic and creative thinking.

We are so focused on meeting short-term demands for our time and attention that we have lost sight of the higher priority outputs that will build our careers and businesses, and make us better and happier people.
The Distractors
"Studies show that a person who is interrupted takes up to 50 percent longer to accomplish a task. Not only that, he or she makes up to 50 percent more errors." — Dr. John Medina, Brain Rules

We suffer from channel and information overload. At any given moment during business hours (and often after) we are connected through an array of channels competing for our attention — Twitter, Facebook, Internet, TV, chat, email, phone, text, Skype, Intranet — not to mention face-to-face time and meetings. In essence, we're always distracted, or anticipating distraction, and therefore never performing at our peak, and never achieving flow (to learn more about flow, read Daniel Pink's classic, DRIVE).

These channels are important to our daily lives, and our ability to consume information, communicate, produce and grow. However, as Dr. John Medina explains in Brain Rules, our minds are wired to work and think sequentially, not simultaneously. In other words, it is biologically impossible for us to give our full attention to more than one task at once.

We cannot process Twitter alerts, email notifications, instant messages and texts, and still efficiently produce outputs. Plus, research has shown that every time we are interrupted, our brains take up to 45 minutes to refocus and resume a major task.[1]

And what's the tradeoff? We use our personal time (nights, weekends and vacations) to make up for lost productivity and poor efficiency.
The 6-Step Unplugged Plan
So what can we do about it? Here's what I propose, or at least the experiment I plan to begin immediately myself.
1) Unplug at regular (daily) intervals.
For a minimum of four hours every work day, I'm shutting off every non-essential application and focusing all of my energy and attention on priority tasks and projects. Obviously I'll be available for high-priority communications and meetings, but I need to commit to a schedule as much as possible.

We instituted agency-wide Productivity Blocks (9-11 a.m. and 1-3 p.m.) in spring 2010 (after reading Rework by Jason Fried and David Heinemeier Hansson), so I plan to use those as my standard daily unplugged sessions. They'll flex as needed, but that's a good place to start.
2) Create and communicate in bursts.
I'll use the Productivity Blocks to create, and the other times to communicate. This will enable me to give people and projects the full attention they deserve, while using my time as efficiently as possible.

Hopefully I'll unlock some stifled creativity along the way, and become a better listener (which is something I've needed to work on anyway).
3) Eliminate channel and sensory overload.
Be honest: How often do you check and respond to emails, or take a quick look at Facebook or Twitter to distract yourself from work or delay pushing through a challenging project? I do it all the time, probably dozens of times per day.

Why? Because they're always open and accessible, and it's like recess for the mind. Besides, 10 minutes here and there is harmless, right? Wrong! We're cheating ourselves and anyone who relies on our production.
4) Get lost to find answers.
I'm going to adjust my routine a bit, and maybe seek out a change of scenery more often. Whether it's a local coffee shop, golf course or road trip, we need to quiet our minds and be inspired to think and create.
5) Reset expectations and priorities.
What percentage of communications (specifically calls and emails) are truly urgent? Of course there are exceptions, but I'd guess most of you are executives, entrepreneurs, marketing pros or students, and I'd guarantee the vast majority of those messages could wait an hour or two for a reply.

I know if I were paying someone for their creative work, I'd rather they spent 60 uninterrupted minutes straight on my project than 60 minutes over three hours with calls, emails, tweets and instant messages in between. I'll take efficiency with higher levels of creativity and attention every time. Some agencies/consultants will keep the meter running while allowing themselves to be constantly interrupted. When you're paying by the hour, that can be a costly situation.
6) Remember what matters.
I am consumed by a passion for our agency. Since the day I launched it nearly five years ago, I have cherished every waking second. The people and the moments have enriched my life, and I wouldn't trade them for the world.

But the agency doesn't define me. It is a means to a better life, for me and my co-workers. It affords us the opportunity to work with amazing people, build businesses and do remarkable things, but more importantly, it is our vehicle to create financial freedom so that we can enjoy our lives, improve the lives of those we care about and affect the causes we believe in.

The more productive and efficient we are, the more time we have for the things that truly matter.
How Will I Know if it Works?
Simple, really. I'm going to set goals, establish benchmarks and measure metrics that matter to my business and life. For example, I may track number of blog posts I publish (i.e. writing more), hours working on nights and weekends (i.e. spend more quality time with my family) and engagement in social networks (i.e. build more relationships and create more value).
Will You Unplug?
For the other compulsive multi-takers out there, I challenge you to unplug. No email, Blackberries, instant messaging, Skype calls, text messages or social networking during creative/production periods. Nothing but your task list and uninterrupted productivity.

What do you think? Is it practical or possible to unplug four hours per day? Do you have a productivity problem? Are you addicted to technology? Do you have a plan to evolve?

I'd love to hear your thoughts. Please share them in the comments section below.
[1] The Cost of Not Paying Attention: How Interruptions Impact Knowledge Worker Productivity, Jonathan B. Spira and Joshua B. Feintuch, Basex, 2005.
Stay updated: Subscribe to the PR 20/20 blog, check us out on Facebook or follow the team on Twitter.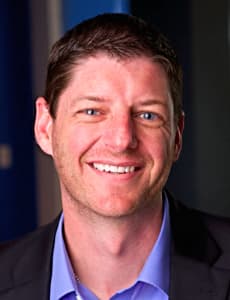 Paul Roetzer
Paul Roetzer is Ready North's (formerly PR 20/20) founder and senior advisor, as well as the founder and CEO of Marketing AI Institute. He is the author of Marketing Artificial Intelligence (Matt Holt Books, 2022) The Marketing Performance Blueprint (Wiley, 2014), and The Marketing Agency Blueprint (Wiley, 2012); and the creator of the Marketing AI Conference (MAICON). Full bio.