Inbound marketing is powered by content. In order to grow smarter and faster than the competition, organizations must maintain powerful and informative websites, and continually publish great content online.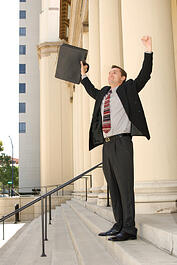 But, why is content marketing so important, and what can it help you achieve? Read on for details on how content impacts your brand, website, search marketing, social media and public relations efforts.
Better Portray Your Brand & Connect with Buyer Personas
More than half of all Internet users read blogs as least monthly. In addition, 60% of business decision makers say that company content helps them make better product decisions.
More effectively reach, educate and influence your buyer personas by regularly publishing content that is relevant to their needs and interests. Content can be used to connect with target audiences on an emotional level — something often lacking in business communications — by addressing consumers' pain points, thought processes, goals and preferences.
It also has the ability to establish your organization's representatives as industry thought leaders and trusted resources. This increases the likelihood that prospects and customers will turn to them for solutions.
Improve Website Strength & Lead Conversions
According to a study of HubSpot customers, websites of companies that blog have 55% more visitors, 97% more inbound links and more than 400% more indexed pages than the websites of companies that do not — signaling the importance of content to your website's strength.
In addition, B2C and B2B companies that blog generate more leads — 88 percent and 67 percent respectively — than their non-blogging counterparts. And, content has also been effective at helping move prospects through long sales cycles.
Also, in looking at the 2010 B2B Content Marketing Benchmarks, Budgets and Trends report, no single industry reported below 78 percent content marketing adoption. As a result, creating valuable, thought-provoking content on your site is becoming increasingly more important to stay competitive.
Get Found in Search Engines with Higher Rankings
More than 90 percent of purchasing decisions begin online (Forrester Research), and there are 34,000 searches conducted on Google every second. Of those searchers, 75 percent never scroll past the first page of results.
Take advantage of the benefits of content marketing — more visitors, inbound links, indexed pages and social network shares — to increase your chances of ranking for priority keywords and getting found by these searchers. The more optimized content you have on your site, the better likelihood you have for search engine success.
Stimulate Conversations in Social Networks
Social media is a great avenue to give your content legs. According to eMarketer, "Companies must create content compelling enough to get their followers chattering on Twitter or Facebook." Without an integrated content and community strategy, content will not travel far beyond the place it is published on the web.
When people become engaged with your content online, not only can you collect inbound links, site visits and exposure, but you can also build lasting relationships with prospects and customers.
Enhance Public Relations Opportunities
Finally, content marketing can be a great asset in traditional public relations and media outreach, as it enables your organization to enhance its positioning as a thought leader and innovator, share its unique story, create connections, gain influence and build loyalty.
By including content in personalized pitches to reporters and bloggers, as well as in speaking submissions, you can better showcase your experience and expertise in particular subjects.
Content can also be used to create news. For an example of this concept in action, read this HubSpot case study on PR 20/20 client, Suitcase.com.
Your Thoughts?
How have you made the case for content marketing at your organization?
How has content helped you reach your business objectives?
What benefits has it brought your business?
Stay updated: Subscribe to the PR 20/20 blog, check us out on Facebook or follow the team on Twitter.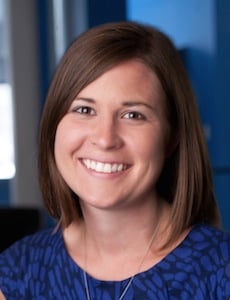 Tracy Lewis
Tracy Lewis is the director of talent and a senior consultant at PR 20/20. She is also the community manager for Marketing Agency Insider. She joined the agency in March 2009 after graduating from Ohio University. Full bio.