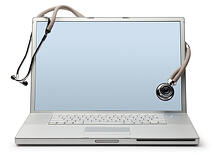 While at SXSW earlier this month, I attended the "Patients/Caregivers on Facebook: Establishing Boundaries without Barriers" panel, which provided great insight into healthcare and social media from the perspective of medical practitioners, marketers and legal counsel. The panel included:
The discussion brought to my attention many items I had not yet considered regarding this market — and the opportunities and risks present online — which I'd like to highlight below.
Room for Enhanced Participation on Social Sites
In monitoring approximately 900 hospitals that use social media, Bennett has found that most only put out basic communications (for example: press releases). Overall, there is very little interaction between patients and caregivers on these sites. However, there are numerous opportunities for more active involvement. Some that were cited during the presentation include:
Improved patient education on diseases, conditions and prevention, through the active sharing of related resources.
Better connecting medical practitioners with each other to facilitate information sharing and knowledge transfer.
Enhanced ability to control online messaging — by being active online, you can influence what appears in Google search results for your name or facility.
Established presence where people are searching for information — with 80% of people looking for healthcare information online, inactivity has a consequence.
While Opportunities Exist, Be Mindful of Risks
The risks associated with social media seem to be the main reason medical facilities refrain from active involvement. However, with proper planning and education, most risks can be alleviated. Goldman even indicated that "you are more likely to get sued practicing medicine than participating on social media."
According to Lewis, the goal should be to "protect patient privacy but also allow two-way communication when relevant and appropriate." Recommendations to stay HIPPA-compliant and professional include:
Make sure people are aware that social media is a public forum by establishing terms of use or using pop-up notifications to remind users to refrain from sharing personal medical information.
Have dialogue with your patients about how you will and will not use social media, and what is acceptable for them.
Only post general information, and not specifics on individual cases to ensure you aren't considered to be practicing medicine online. One panelist suggested pretending you're on a radio call-in show where people are phoning in with their problems: you wouldn't give specifics; instead you'd go into education mode. That type of response is a critical part of what healthcare professionals should do in the social media sphere.
Understand that by being online, you open yourself for people to ask questions. Think clearly about how to respond to inquiries. If someone asks a personal question, you may have to say "the only way I can address that question is if you set up an appointment, and come see me in person."
Be wary of people's differing opinions on privacy. Some people view social media as place to gain knowledge about their condition; others would be horrified talking about their issues online. You need to find ways of communicating with both of these very different audiences, without alienating either.
Let people know how you would like to receive feedback or reviews. This will encourage people to provide feedback in the manner you'd prefer. For example, Kolmes was concerned that recommendations on Yelp might be perceived as those she had requested them — something the American Psychological Association's Ethics Code restricts her from doing. To resolve this, she added a clause to her Yelp page and included in her social media policy that individuals should contact her or the licensing board directly to discuss their satisfaction with her services.
Know what your patients are reading online. Ask them what blogs or sites they visit. Address the information presented online, and offer recommendations on which sites, blogs and communities are the best places to seek additional information. People will likely do their own research; it's your job to guide them to the most accurate sources.
Overall, panelists agreed that professionalism needs to guide the activities of medical personnel at all times, and this doesn't change in social media.
Create a Social Media Policy to Guide Actions
One way to prepare for the risks is to create a social media policy. Panel recommendations on doing so included:
Focus more on behaviors than tools so that your policy doesn't easily go out of date. For example, instead of talking about what you can and cannot do on Facebook or Twitter, talk about general behaviors that can apply across the spectrum of platforms.
Consider coupling your social media policy with internal social media training classes to offer physicians added guidance.
Give people example situations so they can relate the policy back to everyday experiences.
Post your policy online so that your patients understand your boundaries.
For an example, check out Kolmes' social media policy.
Your Thoughts?
What medical facilities or practitioners have you seen that are using social media effectively?
As a medical professional, what concerns do you have with becoming more active online? How do you protect patient privacy?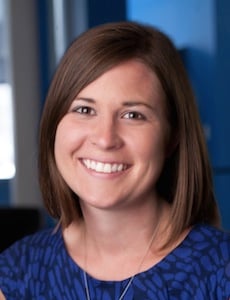 Tracy Lewis
Tracy Lewis is the director of talent and a senior consultant at PR 20/20. She is also the community manager for Marketing Agency Insider. She joined the agency in March 2009 after graduating from Ohio University. Full bio.