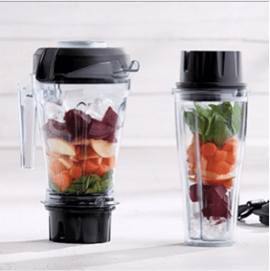 Companies that sell costly items may not experience the same repeat buying behaviors as other companies, often making it difficult to market to customers.
Vitamix (@Vitamix) knows this problem well. The company's blenders are long-lasting, high-ticket items, making repeat purchases rare. Instead, the company focuses on helping its customers learn how to use their newly purchased blenders to increase customer satisfaction and loyalty. If customers have the necessary knowledge to successfully use their blenders, they will share their love and passion for the product, and increase the chance of referral sales.
I had the opportunity to hear about the strategy firsthand from Holly Hacker, director of direct sales and customer experience at Vitamix, at the most recent Afternoons at Ahuja panel event. Outlined below are three strategies to better engage customers after their purchase.
1. Understand the Customer
Customers want their favorite companies to know how and when they want to be marketed to, providing them with the opportunity to "listen" on their own terms.
By evaluating customer behavior, your company will be able to answer key questions such as:
How they are shopping.
Lifestyle preferences.
What products they are using.
Where and when they are shopping.
Many marketers create buyer personas, but they fail to identify how this buyer persona shifts post-purchase. Now that they own a Vitamix blender, what do they do?
Evaluate the new motivations, needs and preferences of your post-purchase buyer personas to assure that they are satisfied with their decision. It is important to not only create marketing campaigns for potential customers, but existing ones as well!
2. Provide Valuable Content
People are not one-dimensional; your marketing shouldn't be, either. Once you have defined your customer buyer persona(s), determine the most effective ways you can target them.
Customers may love their blenders, but that does not necessarily mean they know how to use them correctly. For this reason, Vitamix focuses on providing customers with valuable information.
Recipes, featured chefs, owner's resources and video demonstrations enrich the post-purchase experience. Through social engagement and customer-focused content, the company helps customers fully utilize and love their purchase.
Vitamix realized that frequently engaging with its customers even after they have purchased a blender is a key component of gaining referral business. Get your customers excited about their decision so they can spread the love to others .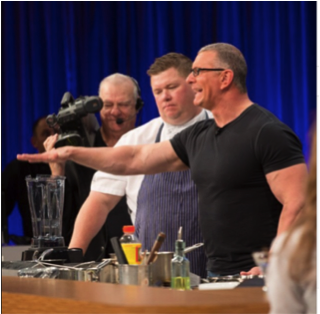 3. Market Along the Customer Journey
As a marketer, you must be aware of your customer's journey. For example, Vitamix identified seven stages of its customer journey:
Awareness
Research
Buy
Receive
Use
Service
Evolve
Unlike other buyer journeys that hone in on customer acquisition, Vitamix focuses four of the seven stages on post-purchase. Amplifying the customer experience is just as important, if not moreso, than marketing to leads. Because of this, Vitamix markets at each stage of this post-purchase journey.
For example, Vitamix customers are often very excited when they receive their premium blenders. They update their social media accounts with pictures to share their enthusiasm with the world—but then what? People are often so overjoyed to have finally made their big purchase that they do not factor in what to do next. They must consider factors such as:
How do I use my blender? What are the different settings?
Where can I find recipes for my blender?
Where should I place my blender in my home?
Vitamix evaluates customers' overall experience throughout the cycle to understand where their stress and success factors fall into place.
You can leave a lot on the table by ignoring your customer base. Break down internal barriers to help customers improve their well-being beyond the purchase. Create the most enjoyable experience possible, so they evolve into loyal fans and brand advocates.
As Hacker said, "The real moment of truth is whether or not customers continue to use the product."
What strategies do you use to engage with customers? Share with us in the comment section below.
---
Like this? Subscribe to the PR 20/20 Blog!
Image Source: Vitamix (vitamix) via Instagram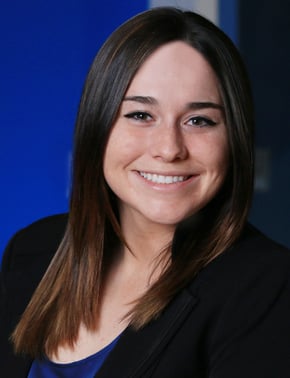 Allison Melnik
Allison Melnik is a consultant at PR 20/20. She is a 2014 graduate of Kent State University with a concentration in organizational communications and public relations. Full bio.