CLEVELAND ­— Feb. 3, 2014 ­— Paul Roetzer (@paulroetzer), PR 20/20 founder and CEO, and author of The Marketing Agency Blueprint, will participate in the Cleveland American Marketing Association (AMA) Annual Super Bowl Advertising Review Panel on Monday, Feb. 3 at the Hilton Garden Inn in Cleveland, Ohio.
The panel of advertising/marketing experts will discuss each commercial and crown the best Super Bowl ad of 2014. This year's event will include Roetzer, Jim Gough (@MarcusThomasCle), creative director of Marcus Thomas, Jason Therrien (@JasonTherrien), president of thunder::tech, and Lisa Zone (@LZone), managing director of Dix & Eaton.
Event: Cleveland AMA Annual Super Bowl XLVIII Advertising Review Panel
Date: Monday, Feb. 3, 2014
Time: 11:30 a.m. - 1:30 p.m.
Location: Hilton Garden Inn Cleveland Downtown, 1100 Carnegie Avenue, Cleveland, OH 44115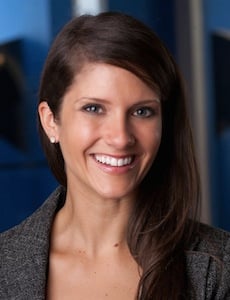 Jessica Miller
Jessica Miller is VP and managing director of PR 20/20, where she guides strategy and performance, and champions the ongoing pursuit of building a great marketing firm. For more than a decade, Jessica has built lasting partnerships that connect marketing strategy to bottom-line business outcomes. Jessica joined PR 20/20 in 2011 with global agency experience. She is a graduate of the E.W. Scripps School of Journalism at Ohio University. Full bio.