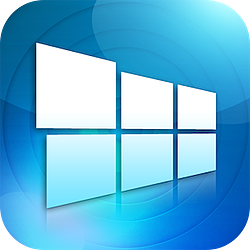 You and your marketing team have come up with a unique idea for a mobile application that target audiences or customers have been clamoring for. An app that is sure to solve major pain points, simplify the education and buying process, and/or create a new revenue stream.
Or, your boss has a really cool idea for a game where you line up and crush similar-looking candies, earning points so you can advance through a Candy Land-type place.
But where do you turn next?
I recently had the opportunity to speak with two developers—New Media Campaigns and Stream Creative—about the app development process and what they need from marketers to transform an idea into reality.
Following are the questions I asked along with a synopsis of the answers I received:
What are the stages of the mobile app development process?
I was directed to the following infographic from appideas.com.au, which does a great job explaining the general app development process from inception through working product: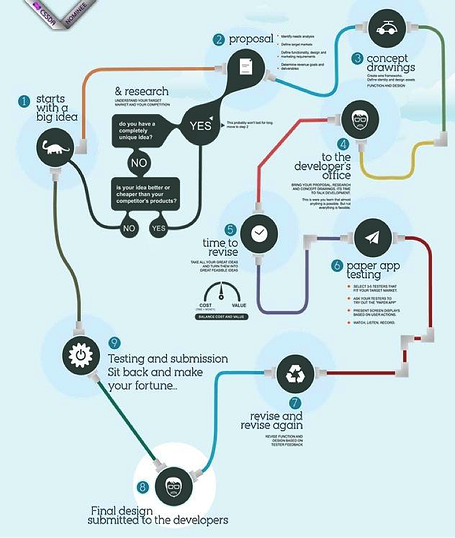 To view the full-sized version click here.
This infographic portrays a standard app development process, but the stages can vary depending on the app type, scope and complexity. Some elements that may affect the process and time to complete the project include:
Animation.
Database integration.
Level of interactive elements and touch or swipe control.
Tracking and reporting technology integrations.
Syncing with third-party sources.
Integration with a content management system (CMS) so updates can be made to wording and images without developer support.
How are apps priced?
The items bulleted above will have a direct impact on the app's cost.
According to one developer, a simple app with no special design or functionality needs may cost between $3,000 and $5,000, while complex, animated apps can cost in the hundreds of thousands.
To ensure a smooth process, you'll want to partner with someone who has experience building on both the iOS and Android platforms. These app partners may charge more, but the time and money saved through an efficient development and app-submission process will justify the cost.
When should I get the app developer involved?
The timing of developer involvement is contingent on the approach you want to take:
Do you want to give a developer and/or creative agency the direction from which to work, or
Do you want them involved in the concept development? (Recommended: Their experience and platform understanding can help introduce new ideas or bring yours back to reality.)
Whichever you choose, the latest a developer should be brought in to the conversation is when you start talking about functionality and how the app will work.
Their insight at this point in the process will be valuable in building an app that is user friendly and will work within the confines of the coding languages and device software.
Who from the developer's side is involved?
An app development team typically consists of:
Project Manager: Main contact at the development firm who will be in charge of communicating the client instructions and edits to the developers and designers.
Designer: Artist who will create the skin, imagery, colors and layout of the app.
Development Team: App programmers who will use a combination of different coding languages to make the app functional.
If the app includes animation, the development team may also need to include artists and animators to create imagery and bring everything to life.
What do I need to have before contacting a developer?
To help guide the app development process, you will need to create a scope document. This document should outline:
The basic premise of what the app will do and its intended goal.
The platforms the app will run on (e.g. Android and/or iOS).
Any databases or third-party technologies that will be integrated.
Details on the intended audience.
Example apps to use as inspiration.
From this document, the app team should be able to come up with specific follow-up questions, help further refine the app concept, and begin concept drawings.
Do iPhone and Android apps need to be developed separately?
Developing apps for iPhone and Android requires two different languages. Depending on the developer, the cost of building on both systems may be bundled together, or line itemed individually.
There are programs available (e.g. Phone Gap) that can take coding languages, including HTML, CSS and JavaScript, and translate them into app code for both systems. It's the developer's choice whether to use one of these systems over developing code specifically for each platform.
How long does an app take to build?
As mentioned earlier, the scope and scale of the app will determine how long it takes to build. This timeframe can range from three months to more than a year. Once complete, the app will still need to be approved by the mobile operating system.
Apple is much more stringent with its review, which can take a couple weeks. Android, on the other hand, is more lenient with its approval process, and typically takes several days or so.
This is of course contingent on working with a team who has developed apps for these platforms and had them approved. Without experience in what each platform requires of its apps, the process can take much longer.
Do I really need an app?
In addition to apps, there are different ways in which you can give your company a mobile presence, including a mobile or responsive design website. Before going down the app road, ask yourself if your idea is just a reincarnation of your website? Also, does your app require the usage of the phone's native features, like the camera?
If you answered "yes" to the first and "no" to the second, you may be better served with a mobile friendly website. These sites will:
Reach a larger audience as all mobile users can use it versus just those who choose to download the app.
Likely cost less than a new app.
Be one less online property to manage as mobile friendly sites can be built on your existing site platforms.
Have you gone through an app development process, or are you a mobile app developer? What have you learned?
Image Credit: By Alexcooliris (Own work) [CC-BY-SA-3.0], via Wikimedia Commons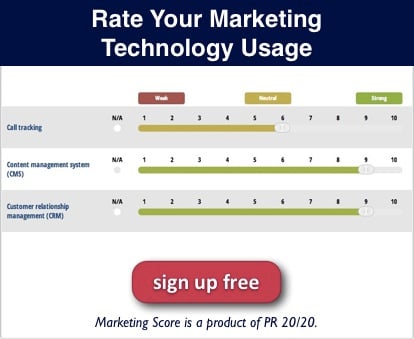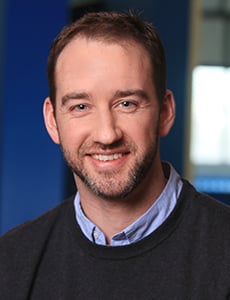 Keith Moehring
Keith Moehring is the vice president of strategic growth at PR 20/20. He joined the agency in July 2006, and is a 2004 graduate of the University of Toledo.