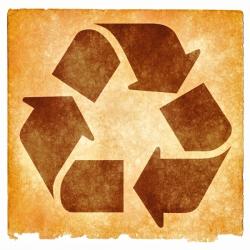 Your budget is frozen. You just lost a star content marketer. And yesterday, a new publishing powerhouse appeared on a popular digital channel. Oh, it was your competition.
Feel like you're in free-fall? You're not alone.
PR 20/20's 2014 Marketing Score Report—based on an online survey of more than 300 marketers, executives and entrepreneurs—found:
Marketing expectations are misaligned: Most organizations have aggressive growth goals and conservative budgets.
Marketers lack confidence in their content marketing skills: Content Marketing was the lowest rated of 10 critical marketing sections.
Content marketing programs contain huge opportunities for improvement: The highest rated of 13 content marketing factors was a modest 4.4 out of 10 (Blogging).
Marketing departments are under-skilled, underfunded and oversubscribed. Twenty-seven million pieces of content are shared each day, say AOL and Nielsen. And somehow you're expected to keep up.
To read more valuable marketing findings, download the full report here.
Champion organizational change. Align expectations. Bolster in-house marketing talent. These are great long-term goals. But what can you do right now to improve the situation?
Repurpose Content to Reap Marketing Returns
Repurposing is content marketing's version of a remix or mashup. You change, combine or reuse existing content in new ways. You publish these creations to new channels or formats.
Repurposed content reaches more leads in more places and extracts more value from content marketing investments. Most importantly, it scales. An ebook begets infographics which (with narration) beget videos, etc.—all in exponentially less time than each asset would take to create in a vacuum.
How you repurpose matters. To effectively (and responsibly) repurpose, make the content:
More valuable. Expand a short content asset into an ebook. Spin off a visual premium content asset into in-depth articles on the same topic. Redesign a post into a downloadable reference guide. Reuse, remix and reformat content to add value in more places or on more topics.
More shareable. People might share your latest ebook's link and thumbnail. But they'd much rather share the glossy visual on Page 14. Turn visual components of in-depth content into standalone, highly sharable assets.
More consumable. Your avid ebook reader is friends with a video hound who's connected on Facebook with a podcast nut. Repurpose content for each one's preferred consumption format. That also increases reach and keeps your content top-of-mind.
So, how do you find content to repurpose? By planning ahead.
How to Create a Content (Repurposing) Calendar
Plan ahead to reuse what you haven't yet produced. Create a content (repurposing) calendar.
(Before you do, be sure to schedule some high-impact editorial meetings.)
Content needs, editorial processes and publishing schedules differ. But these guidelines will help you repurpose any editorial plan:
Build out your calendar's premium content asset ideas first. Ebooks, white papers, infographics, video and other high-investment content assets take longer and cost more to create. Outline the ideas behind these first to wring out additional value or reduce production time down the line.
Examine premium content cross-promotion opportunities. Score more ROI by using part of one premium content asset to create another:
Can parts of your infographic turn into white paper or ebook visuals?
Could a video's transcription become an ebook chapter?
Would stats from a research report work in video form?
Plot out possible premium content cross-promotion in a spreadsheet or visual organization tool.
Split premium content into blog posts, social shares and other micro-content pieces. Turn parts or whole ebook chapters and white paper sections into blog posts. Break up premium content and blog posts into social shares. Write a post about one section of an upcoming infographic. Blog posts and micro-content assets created from premium content are also effective ways to preview or promote these larger assets when they're published.
Create a publishing schedule that encourages repurposing. Smart scheduling is really how to get the most out of repurposing. Need four blog posts this month and an ebook next month? Why not consider writing two to three blog posts that could serve as the first three sections of next month's ebook. There are countless ways to create parts of future premium content while serving current blog and micro-content needs.
Ways to Repurpose Content
Need some inspiration on how to repurpose a specific piece of content? Check out these useful resources:
What content repurposing strategies have you found effective? Let us know in the comments!
Image Credit: freestock.ca