President of Cleveland-based marketing and PR firm to offer blogging best practices for businesses of all sizes.
CLEVELAND — Aug. 21, 2008 — Paul Roetzer, president and founder of Cleveland-based PR 20/20, a marketing and PR firm, will be a guest speaker at the 2008 Inbound Marketing Summit, held Sept. 8, 2008 at the Boston Marriott Cambridge Hotel in Kendall Square.
Roetzer's presentation, "Blogging for Business: Improve your Search Engine Rank & Engage with your Customers," will offer attendees an inside look into the blogosphere and discuss best practices for businesses of all sizes.
Seminar Description
The Blogging for Business seminar is designed for organizations looking to grow smarter and faster than their competitors, connect with audiences online, boost search engine rankings and establish thought leadership. In this session, attendees will get an inside look at the blogosphere, including corporate blogging trends and statistics, learn how to establish or strengthen their blogging strategy, and discuss best practices for businesses of all sizes. Attendees will walk away with a wealth of resources and tips for how to start and optimize a business blog for the greatest business results.
About the Inbound Marketing Summit
The Inbound Marketing Summit marketing conference is designed for professionals and company executives looking to maximize their online exposure, build a strong online brand, drive qualified Website traffic and generate more leads.

Summit topics include:
Search Engine Optimization
Blogging for Business
Marketing through Social Media
Viral Marketing
Using Landing Pages to Convert Website Visitors
Press Release Optimization
Marketing Analytics
Closed Loop Marketing
Summit Registration
Summit Registration is $695.
Summit registration includes entry to full day of conference keynotes and sessions, as well as the evening networking reception.
Deadline for registration is Sept. 2, 2008.
Summit Keynotes
Online thought leadership and viral marketing strategist David Meerman Scott will deliver a keynote address on "The New Rules of Marketing & PR."
Best-selling author and blogger Seth Godin will deliver a keynote address on the changing landscape of marketing and how to implement "new" marketing ideas that will transform your business.
About PR 20/20
PR 20/20, a full-service public relations and marketing firm, is the industry's leading provider of standardized services and set pricing. The 20/20 Standard service and pricing guide, available online at www.pr2020.com, features 16 service categories and more than 100 public relations and marketing services. Based in Cleveland, PR 20/20 specializes in sports marketing, Internet marketing and small-business marketing solutions.
Relevant Links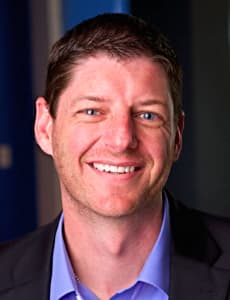 Paul Roetzer
Paul Roetzer is Ready North's (formerly PR 20/20) founder and senior advisor, as well as the founder and CEO of Marketing AI Institute. He is the author of Marketing Artificial Intelligence (Matt Holt Books, 2022) The Marketing Performance Blueprint (Wiley, 2014), and The Marketing Agency Blueprint (Wiley, 2012); and the creator of the Marketing AI Conference (MAICON). Full bio.