CLEVELAND – Aug. 29, 2008 – Keith Moehring, PR 20/20 marketing consultant, has been certified as a Qualified Google Advertising Professional through Google's AdWords program. As a Google AdWords Professional, Keith Moehring is recognized by Google as having the ability to effectively launch and manage pay-per-click campaigns, as well as optimize campaigns to ensure the largest return on investment.
To become a Google Advertising Professional, Moehring had to meet the following criteria:
Successfully sign up for the Google Advertising Professionals program and remain in good standing with Google
Manage at least one Google AdWords account for a 90-day period
Attain a level of at least $1,000 in total ad spend during a 90-day period
Pass the Google Advertising Professional exam
In order to pass the Google Advertising Professional exam, individuals have to demonstrate a thorough understanding of the AdWords program features, as well as the proper technique and strategy behind keyword selection, ad copywriting, budget allocation and management, and campaign optimization.
About PR 20/20
PR 20/20, a full-service public relations and marketing firm, is the industry's leading provider of standardized services and set pricing. The 20/20 Standard service and pricing guide, available online at www.pr2020.com, features 16 service categories and more than 100 public relations and marketing services. Based in Cleveland, PR 20/20 specializes in sports marketing, Internet marketing and small-business marketing solutions.
Relevant Links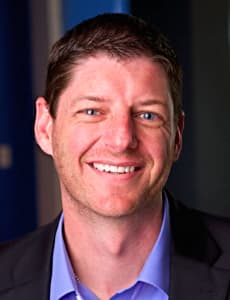 Paul Roetzer
Paul Roetzer is Ready North's (formerly PR 20/20) founder and senior advisor, as well as the founder and CEO of Marketing AI Institute. He is the author of Marketing Artificial Intelligence (Matt Holt Books, 2022) The Marketing Performance Blueprint (Wiley, 2014), and The Marketing Agency Blueprint (Wiley, 2012); and the creator of the Marketing AI Conference (MAICON). Full bio.