President of Cleveland-based marketing and PR firm to offer an introduction to public relations and marketing in Web 2.0.
CLEVELAND — Aug. 15, 2008 — Paul Roetzer, president and founder of Cleveland-based PR 20/20, a marketing and PR firm, will be a guest speaker at the 2008 COSE Small Business Conference, Oct. 22-23 at the International Exposition Center. Roetzer's presentation, "An Introduction to Public Relations & Marketing in Web 2.0," will introduce the concepts of Web 2.0 in simple and applicable ways for businesses.
"Web 2.0 has leveled the playing field for many organizations," says Roetzer, PR 20/20 president. "Companies of all sizes are now realizing that a clear Internet marketing strategy is essential to compete in this new online world of mass collaboration and consumer-generated content."

The presentation will discuss topics such as:
Corporate blogging
Forums (monitoring and participation)
Search Engine Optimization (SEO)
Social Media
Social bookmarking (e.g. StumbleUpon, Digg, Del.icio.us)
Social networking (e.g. LinkedIn, MySpace, Facebook)
About COSE Small Business Conference
The COSE Small Business Conference is a two-day, interactive event that connects attendees with 1,300 small-business owners and entrepreneurs from Northeast Ohio, and offers education, national keynote speakers, exhibitors, resources and networking. The conference, taking place Oct. 22 and 23 at Cleveland's International Exposition Center, will encourage participants to learn, experience and take action to better their business.
Conference Registration
For COSE and Investor-Level members, first organization participant is free, with each additional $75.
For non-COSE members, first organization participant is $499, with each additional $75.
Registration includes admittance to workshops, exhibit hall, the reception, two continental breakfasts and two box lunches.
Conference Keynotes
Mrs. Fields Cookies founder Debbi Fields will deliver a keynote address on her knowledge gained in a role that expanded from managing one shop to 600-plus stores.
Restaurateur and Food Network Iron Chef Michael Symon will deliver a keynote address on how he parlayed his passion for food into small-business success.
Starbucks and Whole Foods marketing mastermind John Moore will deliver a keynote address on his marketing savvy and branding knowledge.
About PR 20/20
PR 20/20, a full-service public relations and marketing firm, is the industry's leading provider of standardized services and set pricing. The 20/20 Standard service and pricing guide, available online at www.pr2020.com, features 16 service categories and more than 100 public relations and marketing services. Based in Cleveland, PR 20/20 specializes in sports marketing, Internet marketing and small-business marketing solutions.
Relevant Links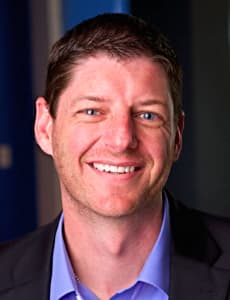 Paul Roetzer
Paul Roetzer is Ready North's (formerly PR 20/20) founder and senior advisor, as well as the founder and CEO of Marketing AI Institute. He is the author of Marketing Artificial Intelligence (Matt Holt Books, 2022) The Marketing Performance Blueprint (Wiley, 2014), and The Marketing Agency Blueprint (Wiley, 2012); and the creator of the Marketing AI Conference (MAICON). Full bio.