The PR industry is in the midst of an identity crisis, fueled by a mass-market revolution that threatens to make traditional PR agencies obsolete, and spawn a new generation of industry leaders and influentials.
In a wildly competitive and cluttered media landscape, one that is increasingly being dominated by the social Web of mass collaboration, consumer-generated content and social networks, innovative PR firms are emerging to meet growing demand for Internet-based expertise and services.

These organizations, which are being informally referred to as "wired PR firms," "digital PR firms" and "Internet PR firms," will redefine the industry, and, in the process, give birth to a new category of agency — the inbound marketing agency.
Why Now?
Technology and the Social Web.

Technology has made it possible to create remarkably efficient management systems (e.g. time tracking, project management, CRM, professional development) that significantly lower operating costs.

As a result, agencies can shift to a less restrictive value-based pricing model that reaches the mass market with lower prices, while increasing profit margins.

At the same time, the social Web (aka Web 2.0) has given savvy PR firms the ability to dramatically expand their service offerings in the areas of content publishing, social media, blogging, search engine optimization, pay-per-click advertising, Website development and analytics.
Traditional PR Agency Snapshot
In essence, traditional PR agencies have been built on the ability to generate editorial coverage (or publicity) through mainstream media (TV, radio, newspapers, magazines).

However, mainstream media (MSM) outlets are shrinking. And while still essential vehicles to reach and influence publics, MSM is challenged to retain the readers, viewers and listeners needed to generate revenue and maintain future stability and influence.

Plus, most traditional PR agencies are small — the average firm has six employees, and 92 percent of the nearly 25,000 firms do less than $1 million per year in revenue [1] — and most likely are not positioned to invest significant time and financial resources in evolving their model.
Intro to Inbound Marketing
First coined by Brian Halligan and Dharmesh Shah, co-founders of HubSpot, inbound marketing refers to permission-based marketing strategies in which consumers choose to learn more about you by conducting a keyword search online, subscribing to your RSS feed, downloading your white paper, opting into your email newsletter, watching your videos, listening to your podcasts, visiting your social network or commenting on your blog.

So, rather than interrupt the unqualified masses with outbound marketing strategies such as direct mail, telemarketing, advertising and email spamming, you connect with qualified consumers online when they are actively looking for what you offer.
Enter the Inbound Marketing Agency
Inbound marketing is powered by content. In order to grow smarter and faster than the competition, organizations must continually publish great content online through blogs, podcasts, videos, optimized press releases, case studies, white papers, eBooks and by-lined articles.

Thus, the advent of the inbound marketing agency. Here's a profile of what a typical inbound marketing agency will look like:
Staff: Expert copywriters (as most PR professionals are), who are trained in authentic on-page and off-page search engine optimization methodology, and function as Internet marketing consultants. All employees/consultants are heavily engaged in social media.
Services: Content publishing, social media consulting, blogging, search engine optimization, pay-per-click advertising, mobile marketing, Website development and analytics, as well as evolved forms of publicity, brand marketing and crisis communications.
Pricing: Value-based with wider appeal to the mass market of small businesses.
Results: While traditional PR firms rely on clippings, impressions and advertising equivalency for arbitrary measurements of success, inbound marketing firms consistently produce more measurable outcomes, including: inbound links, Website traffic, leads and sales.
Leadership: Most likely founded/lead by Generation X (ages 28-43) or Generation Y (ages 18-27).
Technology: Extremely tech-savvy. There may even be a crossover into software research and development (either in-house or outsourced) if the current industry providers do not innovate fast enough.
Infrastructure: More agile and tolerant to risk than most traditional PR firms. Built to be highly scalable in terms of number of clients and employees, geographic markets, and revenue.
Growth: Dramatically more aggressive growth models due to mass-market appeal. As a result, angel and venture funding of leading firms is a greater probability than with traditional PR agencies. A wave of mergers and acquisitions of complementary firms — SEO, Web developers, email marketing, mobile marketing, etc. — also is probable.
Market Focus: The industry leaders will have a mass-market focus, and international appeal (the Internet has no borders), but like any emerging industry, there will be plenty of room for smaller agencies to prosper by concentrating on niche market segments and/or services.
The Inbound Marketing Revolution Has Begun
I was in Boston on Sept. 8, 2008 for the Inbound Marketing Summit. I knew that the one-day event would be well attended and educational, but what I witnessed was the start of an industry revolution. The inaugural Summit drew more than 300 attendees (which was a sell out), 1,300 live stream viewers, 10,000 Website visitors, and 100,000 social media connections.

If you're a PR firm, you can't ignore or resist where the market is taking us. It's time to expand our knowledge and services. Think critically about the value we deliver to clients. Consider the state of MSM, and the future of our industry.

And for businesses, ask yourselves, when was the last time you responded to a direct mail piece, answered the call-to-action in a print ad, or were sold by a telemarketer? Now ask yourselves what you're going to do to break through the clutter, and grow smarter and faster than your competitors.

Welcome to the age of inbound marketing. The time is now to get started.
Paul Roetzer is founder and president of PR 20/20, a Cleveland-based inbound marketing agency and PR firm. He can be found on Twitter @PaulRoetzer.
Stay updated: Check us out on Facebook or follow the team on Twitter.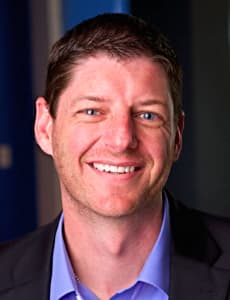 Paul Roetzer
Paul Roetzer is Ready North's (formerly PR 20/20) founder and senior advisor, as well as the founder and CEO of Marketing AI Institute. He is the author of Marketing Artificial Intelligence (Matt Holt Books, 2022) The Marketing Performance Blueprint (Wiley, 2014), and The Marketing Agency Blueprint (Wiley, 2012); and the creator of the Marketing AI Conference (MAICON). Full bio.