CLEVELAND – June 16, 2011 – Dia Dalsky has been promoted to consultant. Dalsky, a 2009 graduate of Ohio University, joined PR 20/20 as an associate consultant in June 2009. She is a Certified Inbound Marketing Professional.
About PR 20/20
PR 20/20 is an inbound marketing agency and PR firm specializing in content marketing, public relations, social media and search marketing. Based in Cleveland, PR 20/20's business model provides access to professional services and consultation, without the prohibitive hourly rates charged by traditional firms. For more information, visit www.PR2020.com.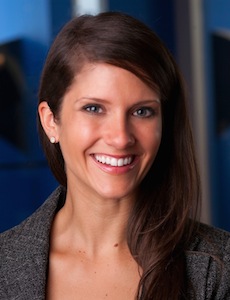 Jessica Miller
Jessica Miller is VP and managing director of PR 20/20, where she guides strategy and performance, and champions the ongoing pursuit of building a great marketing firm. For more than a decade, Jessica has built lasting partnerships that connect marketing strategy to bottom-line business outcomes. Jessica joined PR 20/20 in 2011 with global agency experience. She is a graduate of the E.W. Scripps School of Journalism at Ohio University. Full bio.