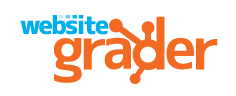 As a HubSpot partner agency, we often use Website Grader when evaluating the marketing effectiveness of prospect and client sites.
Website Grader is a free tool that analyzes search engine data, website structure, approximate traffic and site performance, and then compiles an Internet marketing report based on its findings. Your Grade is from 0 to 100 (just like in school) and compares your site to the millions that Website Grader has analyzed since its debut in 2007.
Patrick Shea at HubSpot gave us a challenge: What's the ONE best way to improve your Website Grade?
Our answer: Build a Blog Editorial Calendar.
Benefits of a Blog Editorial Calendar
Everybody knows that using a blog to publish informative, buyer-persona focused content on a regular basis can increase indexed pages, organic traffic, inbound links and site engagement levels — and consequently your Website Grade.
Well, in our experience, we've found that a blog editorial calendar keeps you committed to creating that content ongoing. By mapping out your topics ahead of time — complete with priority keywords, target buyer personas, publishing dates, associated PR opportunities and more — you can ensure that your blog doesn't fall by the wayside.
Tips to Get Started
Develop the calendar with your buyer personas in mind to guarantee that all content addresses their specific needs. The more relevant and interesting your blog posts are, the more likely they will be shared on social networks and other sites — giving your content legs. This can build inbound links, expose new people to your content and impact search results.
In addition, analyzing keywords and incorporating them into blog topics within your calendar ensures that all your content is optimized, and thus more easily found by searchers.
As an added bonus, we recommend syncing your internal blog editorial calendar with those of your target publications, many of which are published online, to propel PR opportunities. Plan ahead and write a blog post on an upcoming topic, and then use that information to fuel your pitch. Resulting coverage could lead to inbound links and new traffic.
Like all tactics, a blog editorial calendar needs to be part of an integrated inbound marketing campaign. However, it's a great way to keep your team committed to strategic content production.
What's your number one tip to improve Website Grade?
Stay updated: Subscribe to the PR 20/20 blog, check us out on Facebook or follow the team on Twitter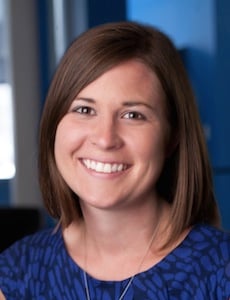 Tracy Lewis
Tracy Lewis is the director of talent and a senior consultant at PR 20/20. She is also the community manager for Marketing Agency Insider. She joined the agency in March 2009 after graduating from Ohio University. Full bio.