A great way to establish your company's experts as a thought leaders is to create and manage a LinkedIn Group that discusses specific topics related to your industry. LinkedIn groups enable you to share helpful information and engage members in discussions on topics of interest. Below we offer a few pointers to get started.
1) Understand Group Dynamics.
Prior to diving in and creating a group, join a few groups that interest you and actively participate in the conversations. Through this experience, you'll gain insight into how people interact within a group that can be drawn on later to stimulate conversations and manage users in your own.
2) Do Your Homework.

The key to creating a LinkedIn group is to find a unique position that is not already dominated by one or more powerful groups. To do this, you must first have a full understanding of existing groups in your industry and topics discussed.
Perform some searches on LinkedIn to see what's already out there before selecting your topic. You may find that a thriving community already exists. If that's the case, it may be more beneficial to join this community than to start one from scratch.
3) Select a Topic.
Combine your research of existing groups with your buyer personas' interests and needs to determine the most effective topic for your group. Remember: it is essential that the group be centered on community and education, and not be used to blatantly promote your product, solutions or employees.
4) Create Your Group.

After logging into your LinkedIn account, fill out the "Create a Group" form found here. Below are some best practices when doing so:
Select a title and description that clearly explains what the group is about and is attractive to target audiences. Include keywords to improve your chances of appearing for specific search queries.
Use a logo or image that is visually appealing to garner attention and so that members will add the badge to their profile page, thus exposing the group to their networks.
Choose your level of access based on the group's objectives. Enable auto-join functionality to make your group open to all LinkedIn users. Use request-to-join if you would like to limit the group to select individuals (for example: your customer base). Note: Keep in mind that request-to-join will add an additional layer of administrative work, which you'll be responsible for on an ongoing basis.
Group discussions can also be open or closed based on your objectives. WIth an open group, discussions and activity are visible to all LinkedIn members, regardless of membership status. Closed groups, on the other hand, keep content availability exclusive to members.
5) Pre-populate with Content.
Set up a welcome message within your group to help new members understand what they have joined and how they can contribute. This can be found in the Manage Tab by clicking on "Templates," "Welcome Message," and "auto-send."
In addition, add some interesting questions and discussion topics into the forums to drive initial participation. Before actively promoting the group, encourage those within your network to join and participate in these conversations. This will guarantee that new users don't land on an inactive discussion.
6) Promote and Manage.
See the PR 20/20 guest blog post "How to Manage a LinkedIn Group" for tips on growing your membership and ongoing management. The post features a Q&A with Matt Bertuzzi, marketing manager for The Bridge Group, Inc. and manager of the 8,800+ member Inside Sales Experts group on LinkedIn.
Image Credit: Coletivo Mambembe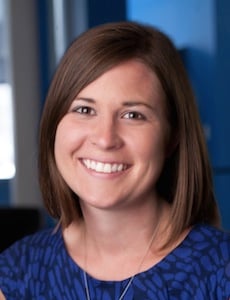 Tracy Lewis
Tracy Lewis is the director of talent and a senior consultant at PR 20/20. She is also the community manager for Marketing Agency Insider. She joined the agency in March 2009 after graduating from Ohio University. Full bio.