If you're a die-hard HGTV fan like myself, it's likely you've seen or at least heard of the show Love It or List It.
If not, the premise of the show solves for a family no longer feeling at home in their house and are left with the decision of either renovating or selling. HGTV's Hillary Farr attempts to make the family "love" their existing home by executing some much-needed remodeling and her co-host, David Visentin, attempts to find a brand new home to encourage them to "list" their current property and move.

However, no matter which option they choose—love it, or list it—the families always end up with the home of their dreams.

My point in sharing this with you is to explain how a lot of marketing "rules of thumb" produce the same outcome—you can find success following the rule and you can find success going in the opposite direction.

One of my favorite sessions from HubSpot's 2022 INBOUND conference discusses the top four marketing rules of thumb and whether you should "trust it or bust it." After listening to hosts Nancy Harhut and Tom Shapiro's industry knowledge, you'll realize you can't go wrong either way. Here are four marketing rules of thumb to think twice about.
1. Copy should be short.
One of the longest-standing disputes in marketing is short copy versus long copy. And while you're probably looking for a straightforward answer, this debate truly is circumstantial.

You have to consider the audience and goal of what you're writing. If you're drafting copy for the homepage of a website, it's recommended to keep things simple. In this case, going on and on about the features and benefits of your company's services is not the most effective way to communicate with visitors. Using short and punchy copy helps maximize results in this instance.

However, if you're drafting copy for a blog post on a new product launch, there's an exception to writing longer copy. In fact, HubSpot says 2,100 - 2,400 words is a good benchmark to get your blog post to rank better in search results.

Many believe using short copy will keep the attention of your visitors instead of them getting bored. While this is true in many instances, if you're trying to get someone to sell off the page, you must go deeper on the copy. In their session, Nancy explains how "you have to give them [customers] enough detail to paint a mental picture."
2. Your marketing messages should include social proof.
Tom describes social proof as the lighter fluid for your marketing. Whether it be through the use of case studies, customer testimonials, reviews, or celebrity endorsements, social proof is one of the most impactful ways to persuade your audience.

He uses TV sitcoms as an example: We all can't stand the laughing tracks in the background. Even the TV executives cringe at the sound of it. So why still use it? It's actually scientifically proven that viewers laugh louder and longer when there is canned laughter.

While social proof does have an immense effect on a buyer's decision (especially for me—I'm an avid follower of what my favorite influencers say to purchase), there are a few instances where you may not want to use social proof.

For example, if your company is just starting out and doesn't have many followers yet, social proof can send the wrong message. "Two out of five people love our product!" Which translates to, "Three out of five people hate our product."
3. Marketers should focus on benefits.
At Ready North, we use the acronym WIIFM (what's in it for me?) daily. Focusing your marketing efforts on how your product or service benefits your customers is one of the best ways to sell or grab their attention.

Tom said it best: "They [your customers] don't care how many offices you have or your product functionality, they care about the impact it will have on them." Psychologically we're all self-interested, so it makes sense.

Something to keep in mind though is people are twice as motivated to avoid loss. What does that mean exactly? When you use wording like "take advantage of" instead of "don't miss," potential customers don't see your offer as a lost opportunity. Incorporating loss aversion into your marketing is more likely to induce FOMO (fear of missing out) and encourage more purchases. Some examples of loss aversion include:
"If you wait until tomorrow, you'll have to pay more."
"Only 20 seats left."
"Don't miss out on this one-time sale."
4. Making people feel special is a sure way to get them to buy.
Exclusivity is powerful—it drives an entire layer of the economy.

Are any sneakerheads reading? Think about it: When Nike drops a brand new limited edition pair of shoes, enthusiasts go crazy trying to get a pair before they're marked up 200% on eBay.

Everywhere we look, brands are coming out with limited-time offers. However, it's always a question of when to make people feel special. If someone is unsure about a product, they don't want to feel exclusive, they want to feel safe when buying or signing up—meaning they want to see the success other buyers have had with said product or service.
Want More Hot Tips From INBOUND?
When you subscribe to our blog, you'll gain worlds of strategic insight and actionable marketing takeaways that will make it feel like you actually attended INBOUND. Sign up today—we promise it will be worth your while.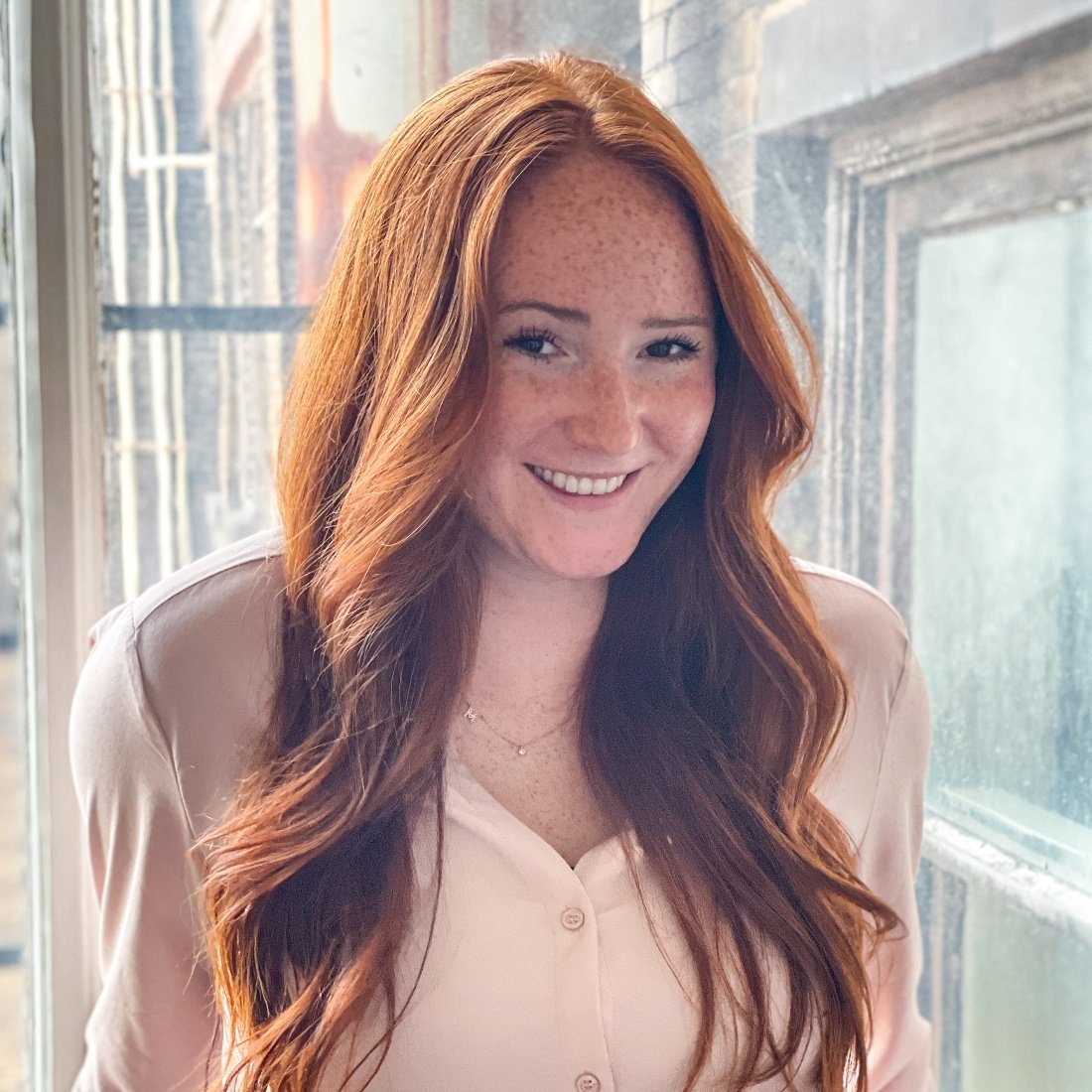 Macy Kittelberger
Macy Kittelberger is an associate consultant at Ready North. She joined the agency in January 2021 with a background in public relations and marketing. Macy graduated magna cum laude in May 2020 from Kent State University with her Bachelor of Science degree.