This post originally appeared on the Marketing Agency Insider blog. Read more like it here.
Before we dive into the ever-so-popular topic of meetings, let's get into the right frame of mind.
Take a moment to think of someone you actually like to meet with.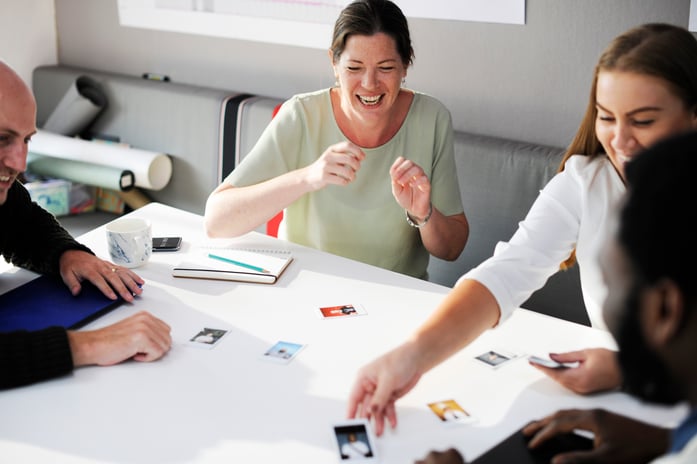 This looks like a fun meeting, right?
I'll be the first to admit that I wasn't always so pro-meeting. I'm a numbers person by trade, and calculating the total hours our team spends in (not-so-perfect) meetings would make my head spin. And it's not just our team. Middle managers spend about 35% of their time in meetings, and upper management spends about 50% of their time in meetings, according to research from The Muse.
Don't get me wrong. I agree there's no sense in having a meeting just to have a meeting.
But, hear me out: If we spend lots of time in meetings, and there is the potential to build relationships with exceptional meetings—that's an opportunity for our business.
Powerful, well-run meetings GSD. They build relationships. They position our team as the strategic consultants our clients have partnered with to grow their business.
The potential is evident. Holding meaningful meetings is a soft skill that is invaluable over your entire career.
So, how do you run a more meaningful meeting?
As a team, we dive into (and nerd out about) topics like 'meetings' all the time. As an agency, it's our commitment to our clients and one another to make meetings better. The deck above outlines meeting tips from the pros, our agency's standards for better meetings, and a whole list of resources, including five books and a slew of articles that cover the topic.
Here are some more recommended reads on this topic:
Would love to hear your take in comments. Let's talk meetings!
Image credit: Pexels