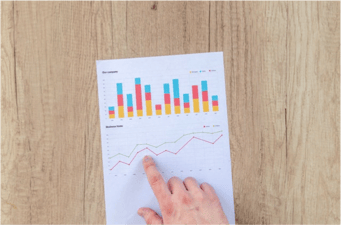 For the first time in several years, marketers are being hit with the dreaded words: budget cuts.
According to Gartner's CMO Spend Survey, marketing budgets have officially stalled for the first time in three years. It's becoming more and more critical to assess and report on the allocation of (a potentially dwindling) budget.
When was the last time you took inventory of how you're tracking overall marketing budgets? Tracking budgets across a variety of marketing categories is the first step to tying spend back to results—aka the ever-challenging marketing return on investment (MROI) equation.
In a Harvard Business Review article, Amy Gallo (@amyegallo) highlights the following benefits of tracking MROI:
Helps justify marketing spend
Aids in deciding what marketing campaign to put spend toward
Allows teams to compare marketing efficiency with competitors
Holds the marketing team accountable
However, Gallo also points out the ongoing challenges of calculating MROI, including lag time, incremental financial value and closed-loop reporting—just to name a few. On top of these challenges, it may feel intimidating to pull the correct metrics when starting from the ground up.
Fear not marketers, for 2018 can be the year that your team finally defines and quantifies your MROI with the right metrics. First, you'll need to compile your costs before calculating MROI. Below, we highlight five must-have marketing costs to track, followed by key metrics to calculate that will help you get one step closer to discovering your team's MROI.
1. Internal Operating Expenses
Entrepreneur defines internal operating expenses as, "The selling and general and administrative expenses incurred by a business."
While many internal operating expenses extend beyond the marketing department (e.g. headcount, rent, legal fees, insurance, fixture and inventory) some are specific to marketing, including:
Professional development for your team (conference attendance, books, online training, employee travel)
Equipment costs (marketing team computers, internal project management solutions)
Overall marketing budget (some companies group overall marketing costs under selling, general and administrative expense)
2. Software License Spend
While marketing software helps maximize efficiencies and automate campaigns, it does come at a price. Compile the monthly, quarterly or annual budget that is put toward software and technology spend, including:
Customer relationship management (CRM)
Content management system (CMS)
Website hosting
Marketing automation
Email automation
Social media management
Reporting solutions (Databox, Automated Insights)
Press release wire service
Bonus tip: Remember that best-in-breed solutions like HubSpot help you cut down on multiple software bills and eliminate redundant technologies for a more seamless data flow. Look for solutions that offer all-in-one CRM, CMS, marketing automation, email automation, social media management and reporting with one login and expense.
>>> Related resource: 5 Factors to Consider When Comparing Marketing Automation Software
3. Advertising Costs
It's projected that in 2018, U.S. businesses will invest nearly $218 billion in advertising expenses. While some companies may not find value in traditional mediums like newspaper, TV or radio, others are reaping the benefits of highly targeted digital options like pay per click (PPC), display and social media ad campaigns.
When pulling costs on paid advertising, consider grouping into separate categories:
Print / traditional (direct mailers, billboards, radio spots, magazine / newspaper ads)
Digital (PPC, social ad campaigns, AdWords, display search, account-based marketing efforts)
Other (bylined articles placements, webinars, trade partnerships, listings on software comparison sites like G2 Crowd or Software Advice)
Note that even amongst overall marketing budget cuts, CMOs still plan to increase investments on digital advertising while putting fewer dollars behind traditional methods.
Take advertising spend a step further and connect results back to cost. For instance, if a traditional print ad's goal was to increase reach, remember to include a tracking link to ensure you can separate organic traffic from paid.
4. Partner Agency Budget
Do you tap into the power of an outside agency or consultant as an extension of your marketing team? Similar to the spend toward software licenses, calculate the amount dedicated to outside firms on a quarterly or annual basis. Examples of outside agencies to track, include:
Marketing or public relations
Web development
Paid media or advertising
Design or creative
Video production
Also, to tie agency spend back to MROI, remember to set goals with your outside teams. If it's a marketing agency, consider SMART goals to increase leads and sales to ensure your spend equals results. Similar to the ability to compare MROI across marketing channels, enable the possibility to compare MROI across partners.
>>> Related resource: The Comprehensive Marketing Audit: 21 Questions to Guide Strategic Planning
5. Event Spend
Marketing events encompass a wide array of activities, from webinars to tradeshows to speaking opportunities for internal subject matter experts. And when executed correctly, ROI can be high for events. If fact, it was reported that 82% of trade show attendees are decision makers and stated that these events have high impact on their decision to purchase.
When calculating the overall cost of events, consider the following factors:
Travel and lodging
Speaker fees
Exhibitor fees (ex: speaker or booth expo costs)
Event fees (ex: VIP happy hour)
Collateral or freebies for attendees (note that collateral can be used outside of events, too—many companies have swag on-hand for employees or prospects)
Bring these fees full circle by comparing overall costs to ROI when looking at metrics like leads, prospects and customers gained at the event.
Take Your Marketing Budgets a Step Further
Now that you have your marketing budgets calculated, it's time to figure out MROI. However, calculating overall MROI isn't a one-size-fits-all scenario. And remember that there is software available that does the work for you, like Allocadia.
To start, consider connecting spend to high-level metrics like:
Total Cost Per Lead
Calculating your company's total cost per lead (CPL) helps you determine whether your marketing efforts are effective in collecting leads. A lower CPL may prove that the medium or campaign you used to gather leads yielded higher results.
Keep in mind that calculating CPL starts with establishing what your sales team considers an ideal customer profile, as well as layering in other metrics like overall contacts generated, marketing qualified leads (MQLs), sales qualified leads (SQLs), and sales accepted leads (SALs). And remember, parameters must be put into place to ensure that marketing and sales are in agreement about what constitutes a lead. That way, the marketing team can accurately calculate CPL.
Total Cost Per Customer
Similar to CPL, total cost per customer or customer acquisition cost (COCA) helps quantify the MROI your efforts had on acquiring new customers. However, keep in mind that with a long, complex sales cycle many B2B companies are faced with, defining an attribution model may be key to calculating metrics like COCA. Learn more about Google's attribution modeling here.
In the simplest term, Kissmetrics says:
"Basically, the CAC can be calculated by simply dividing all the costs spent on acquiring more customers (marketing expenses) by the number of customers acquired in the period the money was spent. For example, if a company spent $100 on marketing in a year and acquired 100 customers in the same year, their CAC is $1.00."
Uncover More Insight on Metrics & Performance
For more information on marketing metrics and performance, check out The Road to Marketing ROI: A Beginner's Guide to the Metrics That Matter.
Planning your upcoming marketing campaigns and goals? Be sure to zero in on your full marketing program from tech and talent to strategy and performance. Download our comprehensive marketing audit to uncover 40+ questions to redirect your marketing failures into strategic successes this year.
Image credit: Pexels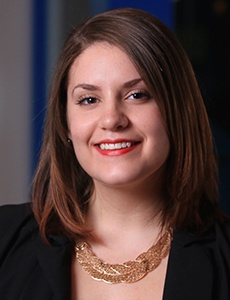 Shannen Laur
Shannen Laur is Ready North's director of growth and services. She joined the agency in December 2014 with a background in corporate communications and marketing. Shannen is a 2014 graduate of Kent State University's School of Journalism and Mass Communication.