CLEVELAND — May 24, 2012 — PR 20/20 assistant vice president, Laurel Miltner (@laurelmackenzie) will present "Take Your Measurement to the Next Level" at the Direct Marketing Association (DMA) of Cleveland (@DMACleveland) and Cleveland Web Association's (@CLEWebAssoc) dinner event, Using Data to Understand, Improve and Increase ROI, on May 31 in Cleveland.
Technology has enabled marketers to better see the results of our efforts, enabling industry pros to track and measure real, tangible results that impact the bottom line. But how does one really make the move from impressions to outcomes?
Local professionals Joe Hannum of Wyse Advertising and Jeff Tirey (@TireyTv) of Mongoose Metrics, along with Miltner, will share with the crowd how modern marketers can effectively track efforts, conversions and returns, and ultimately drive intelligent marketing campaigns.
Date: May 31, 2012
Time: 5:30 – 7:30 p.m.
Location: Windows on the River, Bridge View Room
Tickets: Registration is available on the DMA Cleveland website. The event includes an open bar sponsored by Mongoose Metrics.
DMA Cleveland and the Web Association partner to bring the latest topics to the city's business and marketing professionals. Two PR 20/20 pros, Dia Dalsky (@diadalsky) and Jessica Donlon (@jessicadonlon), serve on DMA Cleveland's board as VP of marketing and social network director, respectively.
The Direct Marketing Association (@DMA_USA) is a leading global trade association of businesses and nonprofit organizations using and supporting multichannel direct marketing tools and techniques.
The Cleveland Web Association is a non-profit group of internet professionals and business leaders focused on providing leadership, education, and networking opportunities to the region's internet community.
###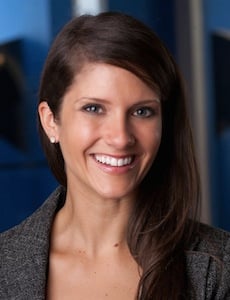 Jessica Miller
Jessica Miller is VP and managing director of PR 20/20, where she guides strategy and performance, and champions the ongoing pursuit of building a great marketing firm. For more than a decade, Jessica has built lasting partnerships that connect marketing strategy to bottom-line business outcomes. Jessica joined PR 20/20 in 2011 with global agency experience. She is a graduate of the E.W. Scripps School of Journalism at Ohio University. Full bio.