"History is full of industry leaders and business pioneers who have become irrelevant because they failed to innovate and evolve. Maybe it is the result of conservative cultures, poor leadership, a lack of will and vision, or the systematic inertia that builds from years of complacency. — The Marketing Agency Blueprint (Wiley), Chapter 9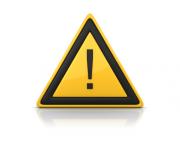 The Chief Marketing (CMO) Council recently released an eye-opening report—More Gain, Less Strain—revealing the depth and severity of issues facing the client-agency relationship today.
In partnership with Ace Metrix, the CMO Council conducted an analysis of how its 6,000 global members are, "optimizing marketing partner performance and value in a digital world." Consider the following highlights from the study:
9 percent of senior marketers believe traditional ad agencies are doing a good job of evolving and extending their service capabilities in the digital age. That means 91 percent are not!
51 percent see their agencies as playing catch-up in regard to new technology, or acquiring but not integrating digital marketing capabilities.
52 percent do not have a formal scorecard for rating agency performance on an annual basis.
48 percent of respondents report they are hiring specialized digital marketing solution and service providers to implement new social, mobile, and interactive strategies.
47 percent plan to build internal capabilities and use incumbent agency services less.
45 percent are bringing in outside consultants to help set up and structure digital programs.
49 percent of marketers report they will consolidate or change agencies over the next 12 months, and another 15 percent are not sure. That leaves only 36 percent firmly committed to their agency relationships in 2012.
36 percent require a wider range of services for the same monthly fee, placing even greater pressure on agency margins and efficiency.
Basically, CMOs know they need evolved talent and services, and yet the marketing-services industry at large has failed to adapt to match the rate of change and growth in demand.
"There's an underlying level of frustration among senior corporate marketers worldwide when it comes to agency contributions to business value creation, strategic thinking, and digital marketing development." Donovan Neale-May, Executive Director, CMO Council
What Are Agencies Waiting For?
As I wrote in chapter 9 of The Marketing Agency Blueprint, people fear the unknown. They resist taking the bold and decisive actions that are needed to survive because they don't want to fail. However, we learn from failure. It builds character, teaches us humility, shows us how to cope with adversity, and challenges us to continually test, revise, and improve.
Marketing agencies are no different. Agency leaders become comfortable in their positions. They learn to ignore their instincts for change, instead favoring status quo. They make decisions to avoid short-term risk and pain, often to the detriment of their agencies long-term viability. Even worse, this tentativeness trickles down to employees and carries over into client campaigns.
Marketing agencies must take action to survive and thrive in the new ecosystem. They have to make difficult choices to break from traditional agency-centric pricing models, invest in technology, recruit and retain hybrid professionals, build scalable infrastructures, and transform their services. They have to be willing to make mistakes. They have to embrace failure.
It's Not Too Late . . .
I have watched some incredibly talented traditional firms fade or disappear in the last decade because they continued to do what was familiar.
While revenues fell, and their staffs slowly churned, they would just put their heads down and keep grinding. Rather than getting to the root of the problem—a broken model—they would raise billable-hour rates, form a few strategic partnerships, and reach out to the same tired networks on which they built their firms.
Leaders of these firms must acknowledge that something is wrong, be willing to fix what is broken, and return to the ideas and inspirations that made them great. They have to think and act more like start-ups. They have to become disruptors themselves. How?
Experiment with services and pricing: Although traditional firms may hesitate to make major overhauls to their services and pricing, they can start to progress through testing in niches or with select prospects.
Trust your instinct: Research and analyze your options, but only to refute what you already know to be the best choice. This can become challenging in larger agencies, but the most effective CEOs are adept at building consensus and support for their visions, no matter how unconventional they may be.
Deconstruct your brand: Be willing to reimagine your business model to remain relevant, and position yourself where the market is going. History means nothing if you have no future.
Maintain a sense of controlled urgency: Something or someone will eventually come along to disrupt your agency. It might as well be you.
Look beyond tradition: Following tradition and conventional wisdom is easy. And boring. Take risks, be bold, and dare to fail.
Learn more about the CMO Council findings, and download the full report.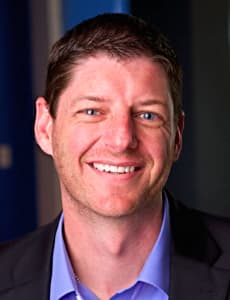 Paul Roetzer
Paul Roetzer is Ready North's (formerly PR 20/20) founder and senior advisor, as well as the founder and CEO of Marketing AI Institute. He is the author of Marketing Artificial Intelligence (Matt Holt Books, 2022) The Marketing Performance Blueprint (Wiley, 2014), and The Marketing Agency Blueprint (Wiley, 2012); and the creator of the Marketing AI Conference (MAICON). Full bio.