On January 10, Google made what Danny Sullivan (@dannysullivan) called "the most radical transformation of Google search results ever." The search giant fused its Google+ social network with personalized search to create "Search Plus Your World" (SPYW). Now, people, places and posts from people in your circles on Google+ are prominently featured directly within your search engine result pages (SERPs).

Dozens of articles have been written discussing a myriad of topics including insider opinions, anti-trust charges, and a "Don't Be Evil" Tool, backed by Twitter and Facebook, that incorporates results from these networks..
The ongoing dialogue is interesting to read and discuss, but in the end, Google has changed the game, and marketers need to adapt. This post compiles the top articles we've found regarding SPYW—and offers specific takeaways that you can integrate into your marketing campaigns today.
Please share any other useful articles you've found in the comments section below.
In its announcement, Google offers a useful overview of SPYW that explains the various features and how to use them. Before reading anything else, take the time to go through this section and watch the overview video below to familiarize yourself with the new search feature.
Next, read the Search Engine Land post, Google's Results Get More Personal With "Search Plus Your World." In it, Sullivan explains what SPYW is, how it works, and some of the privacy and anti-trust concerns it raises. One month after rollout, this remains one of the most complete articles I've read on the topic and should help give you a deeper understanding of SPYW.
Courtney Seiter (@courtneyseiter) offers her recommendations on how marketers can capitalize on the opportunities SPYW presents. Specifically, she says:
Get There Now—"Don't wait. Create a company page [on Google+] and build it out thoroughly, particularly focusing on relevant links in the 'About' section.... Start to build up trust, authority and all the good stuff Google likes by getting there early."
Balance Shareable and Relevant Content—Make sure the content you share includes the keywords you want to rank for and is relevant, valuable and shareable by your Google+ followers. This will help to establish you as a topic authority in the eyes of both Google+ users and Google.
Target Influencers While You Can—It's likely the influentials in your industry are active, may still be getting familiar with Google+, and don't have the volume of followers and engagement they've established on other social networks. Use Google+ as an opportunity to connect with them without the noise, before the masses get there.
AJ Kohn (@ajkohn) offers an extremely detailed explanation on how you can effectively optimize key elements of your personal and brand pages on Google+ to improve visibility and rankings. Some of his recommendations include:
Map Keywords: Include relevant keywords in your profile's Introduction, Employment, Education and Places Lived descriptions.
Create Content: Produce valuable content that is easily sharable.
Connect: Add others associated with your topics of interest to your Circles, and grow the number of Circles you're included in.
Engage: Encourage engagement with your content—there is a correlation between highly shared content and SERP rankings.
Be Creative: Post updates that are attention-grabbing and clear—you get two seconds to catch someone's attention and drive them to click.
In addition, to encourage Google+ engagement and connect it with your content, prominently position the +1 button next to sharable content on your site, and use the rel="author," rel="publisher" and rel="me" tags.
Aaron Friedman (@aaronfriedman) lists tips to grow the size and quality of your Circles. To gain greater exposure through the new search + social integrations, marketers need to actively grow their audiences. For lesser-known individuals and brands, this relies heavily on sharing quality content.
Friedman offers readers a number of dos and don'ts, such as:
Do: Create unique, useful and helpful content; understand your audiences and organize them in Circles.
Don't: Plagiarize, spam, purchase "likes" or "+1s," or "take the social out of social media." (Read: Mention, tag and attribute any external content you share.)
Conclusion
Expert recommendations for SPYW fall inline with the core tenets of inbound marketing—create and share valuable, optimized content, and build authentic relationships. A marketing strategy centered around these two elements is the key to establishing thought leadership, building brand awareness, and driving website traffic and leads.
Have you seen changes in your search results from Google SPYW? How have you integrated Google+ into marketing efforts, and what results or challenges have you encountered along the way? Please share in the comments below.
Keith Moehring is business development manager and a senior consultant at PR 20/20, a Cleveland-based inbound marketing agency and PR firm. Follow Keith on Twitter @keithmoehring.
Stay updated: Subscribe to the PR 20/20 blog, check us out on Facebook or follow the team on Twitter.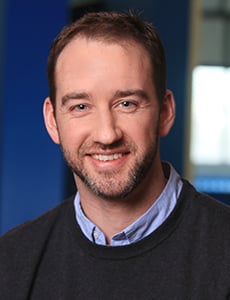 Keith Moehring
Keith Moehring is the vice president of strategic growth at PR 20/20. He joined the agency in July 2006, and is a 2004 graduate of the University of Toledo.