CLEVELAND – April 4, 2008 – Lyndsey Walker has joined PR 20/20 as a consultant, bringing four years of magazine and editing experience to the Cleveland-based public relations and marketing firm.

Walker, a 2003 graduate of Miami University, will play a major role in PR 20/20's expansion of its Internet marketing services, specifically enhancing the firm's ability to publish online content for clients, which drives Website traffic, generates leads and increases search-engine rankings.

"Technology and Web 2.0 are redefining our industry, and opening up a world of opportunities for innovative PR and marketing firms to deliver great value to clients," said Paul Roetzer, PR 20/20 president. "Lyndsey's skills and experience will enable our clients to communicate more affordably and efficiently than ever before through online channels, specifically through the use of optimized press releases, blogs, white papers, newsletters and online magazines."

About Lyndsey Walker
Lyndsey Walker began her publishing career in 2004 with Art Business News, serving as the trade publication's associate editor focusing on art-related news. From there, she joined Great Lakes Publishing Co. in 2005 as an associate editor for Inside Business magazine, which is tailored to the small-business reader. In 2006, she was promoted to managing editor, where she focused on leading her team through the entire production process. Lyndsey holds a bachelor's degree in marketing and resides in Lakewood.

About PR 20/20
PR 20/20, a full-service public relations and marketing firm, is the industry's leading provider of standardized services and set pricing. The 20/20 Standard service and pricing guide, available online at www.pr2020.com, features 16 service categories and more than 100 public relations and marketing services. Based in Cleveland, PR 20/20 specializes in sports marketing, Internet marketing and small-business marketing solutions.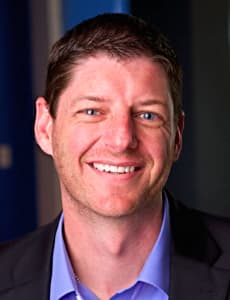 Paul Roetzer
Paul Roetzer is Ready North's (formerly PR 20/20) founder and senior advisor, as well as the founder and CEO of Marketing AI Institute. He is the author of Marketing Artificial Intelligence (Matt Holt Books, 2022) The Marketing Performance Blueprint (Wiley, 2014), and The Marketing Agency Blueprint (Wiley, 2012); and the creator of the Marketing AI Conference (MAICON). Full bio.