CLEVELAND – April 14, 2008 – Christina Capadona-Schmitz has been promoted to consultant at PR 20/20. She joined the Cleveland-based public relations and marketing firm as an associate consultant in March 2006 and has four years of professional marketing agency experience.

Capadona-Schmitz, a 2004 graduate of Baldwin Wallace College, manages a group of more than a dozen PR 20/20 clients, including: First Federal of Lakewood, Zaremba Inc., Westfield Insurance, Security Self Storage, United Mitochondrial Disease Foundation and Cookies by Design. In addition, Capadona-Schmitz directs the agency's Club 20/20 client-loyalty program, eNewsletter and internship program.

"Christina's professionalism, knowledge and experience as a public relations and marketing consultant make her a great asset to the agency, and our clients," said Paul Roetzer, PR 20/20 president.

About Christina Capadona-Schmitz
Capadona-Schmitz resides in Middleburg Heights, Ohio where she serves as the local news columnist and a youth recreation coach. She is also active in the Northeast Ohio performing arts community, and holds a bachelor's degree in communication studies and public relations.

About PR 20/20
PR 20/20, a full-service public relations and marketing firm, is the industry's leading provider of standardized services and set pricing. The 20/20 Standard service and pricing guide, available online at www.pr2020.com, features 16 service categories and more than 100 public relations and marketing services. Based in Cleveland, PR 20/20 specializes in sports marketing, Internet marketing and small-business marketing solutions.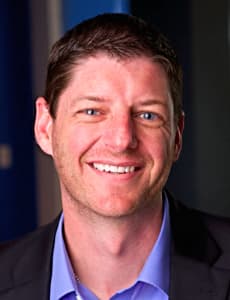 Paul Roetzer
Paul Roetzer is Ready North's (formerly PR 20/20) founder and senior advisor, as well as the founder and CEO of Marketing AI Institute. He is the author of Marketing Artificial Intelligence (Matt Holt Books, 2022) The Marketing Performance Blueprint (Wiley, 2014), and The Marketing Agency Blueprint (Wiley, 2012); and the creator of the Marketing AI Conference (MAICON). Full bio.