Each year a few members of the PR 20/20 team head to Boston for a non-stop week of catching up with good friends, meeting new partners, taking in all the knowledge, and filling up on our share of inspiration. Boston's famous lobster rolls are a pretty great part of the week too. ;)
This year at INBOUND, the heart of the message I received: It's all about creating amazing experiences.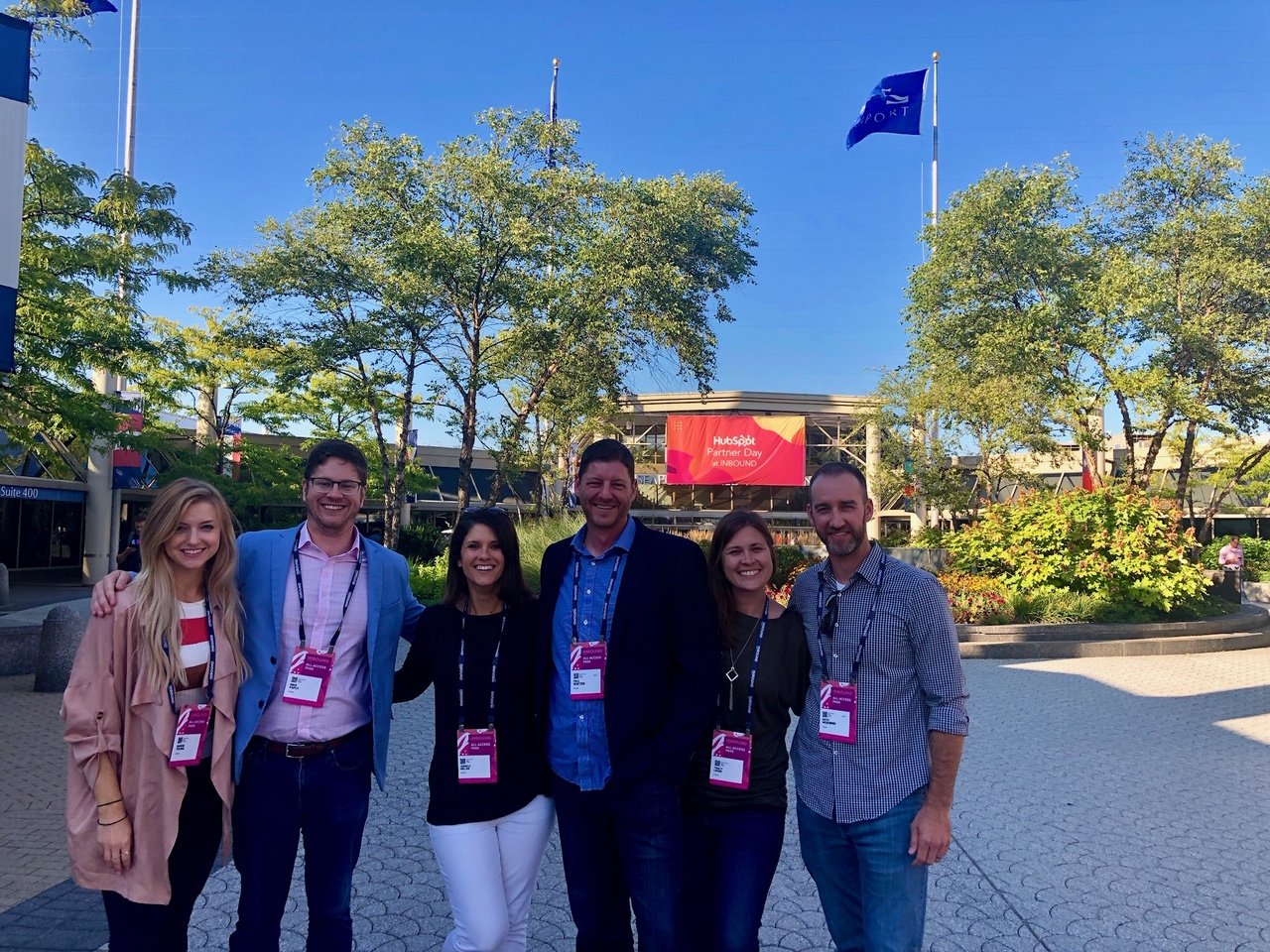 HubSpot walks the walk, making its INBOUND conference an experience to remember each year.
The Next Wave: Experience Disruptors
A massive wave of disruption is happening. Think about your daily life:
Netflix has changed the way we consume media.
Airbnb has changed the way we travel.
StitchFix has changed the way we shop.
Canva has changed the way we create.
Airtable has changed the way we Excel.
Even Casper has changed the way we buy a mattress.
"When we started HubSpot back in 2006, I thought that we were at an absolute peak—couldn't get higher," said Brian Halligan, co-founder and CEO of HubSpot. "But disruption is at an absolute peak now … It's speeding up, not slowing down."
In his keynote, Halligan profiled many of the above disruptors. He'd been researching them for months leading up to the conference—studying them for similarities and secrets to their success.
And the common thread across these disruptors? Today's leaders and innovators are laser focused on customer experience.
"How they sell is why they win," was a theme repeated during Halligan's #INBOUND19 keynote — A New Species of Disruptor. It's all about the customer experience.
So what makes an experience disruptor? Halligan lists five key attributes, or "adaptations" intrinsically present in each disruptor's DNA:
Obsess over experience market fit (not just product-market fit).
Remove friction. "Dollars flow where the friction is low." To make this work, we need to maniacally remove friction from the experience. This means everything from purchase to returns.
Personalize. Think like Netflix. "Automation without personalization is spam."
Don't just sell to customers, sell through customers. Think of Glossier, one of the leaders in user-generated content and brand ambassadors.
Rethink the old business model—including terms, pricing, competitors, everything. You can create an amazing experience that's ruined in one instant by tedious contracting and negotiations.
Check out Brian's post on experience disruptors here. And you can watch his full keynote, A New Species of Disruptor, here.
Brian Halligan, co-founder and CEO of HubSpot, #INBOUND19 Keynote
From Funnel to Flywheel
So how do we enable a better customer experience?
It involves a more complete look—across marketing, sales, service, and even business model components like operations and the front office. The buyer's journey is a cycle.
That's why HubSpot's evolved its traditional "funnel" into a "flywheel." The flywheel connects marketing, sales and service so each feeds the other, enabling brands to actually deliver on that overall experience.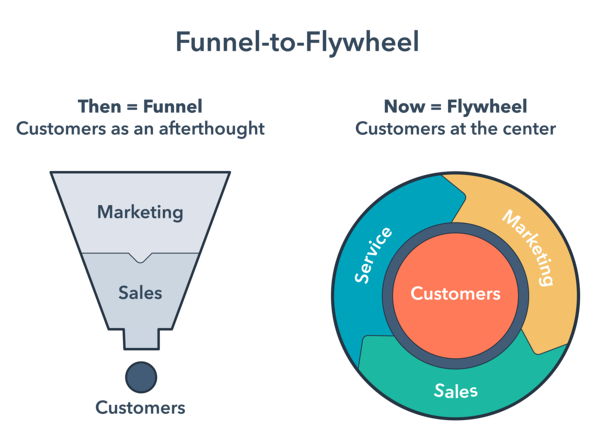 HubSpot's evolution from inbound marketing funnel to customer experience flywheel.
HubSpot calls it the growth stack (more of our notes on the growth stack here). The all-in-one marketing, sales and service platform ensures that everyone in the organization is operating on the same system of record, and in turn, delivers on the best possible customer experience.
It's mission: help companies deliver on experience, and in doing so, grow better.
Read more on the HubSpot flywheel and methodology here.
HubSpot Platform Updates
It wouldn't be an INBOUND conference without tremendous geekery 🤓 around HubSpot product updates and new features. Here's a few we're most excited about.
Platform Updates
This year, the platform got an upgrade with focused efforts on usability, speed, and security.
The product is faster.
The HubSpot Connect program is now the HubSpot App Partner Program. It has now has 300+ apps, and has made it easier to find the integrations you're looking for.
You can now enable two-factor authentication in HubSpot. Here's how and why it matters

. Advice: just do it.
Marketing, Sales & Service Hub Updates
The brand experience is getting better, thanks to updates like these. A few of our favorites:
There are now folders for workflows. (It's the little things … )
The platform offers contact and company de-duplication. This is a cool use case for machine learning, which finds duplicate contacts and companies for you.
New contact and company record designs tie everything together (marketing, sales and service)—and load faster.
Social advertising is more seamless—boost Facebook posts, create visual, native Facebook ads, communicate via Facebook messenger, and publish on-the-go social updates—all in the platform.
Chatbots are more human, with controllable availability. Think: Availability based off business hours or team member status.
Read the full list of HubSpot product updates here.
Like always, it was a great week in Boston, and we're looking forward better experiences powered by the growth stack.
PR 20/20 helps clients grow using HubSpot. If you're interested in learning more, let's discuss what's possible for your business.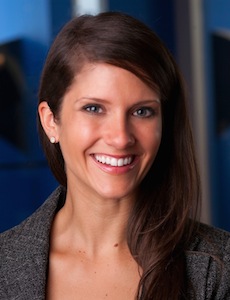 Jessica Miller
Jessica Miller is VP and managing director of PR 20/20, where she guides strategy and performance, and champions the ongoing pursuit of building a great marketing firm. For more than a decade, Jessica has built lasting partnerships that connect marketing strategy to bottom-line business outcomes. Jessica joined PR 20/20 in 2011 with global agency experience. She is a graduate of the E.W. Scripps School of Journalism at Ohio University. Full bio.