Conference season is the most wonderful time of year. And just like every other facade of life in 2020, our team's conference season looked quite different this year.
Most years, members of the PR 20/20 team pack up and head to Boston for a few action-packed days at HubSpot's annual INBOUND conference. Instead of gearing up for a good lobster roll and networking, we instead tuned in virtually from the comfort of our own home offices (or couches, kitchen tables, etc.).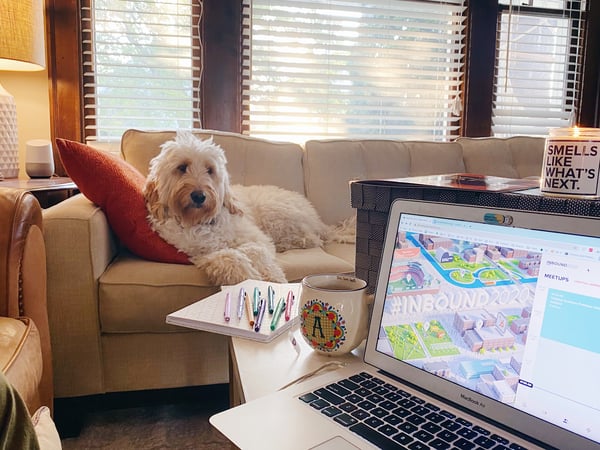 Photo credit: PR 20/20 teammate Ashley Sams INBOUND setup.
The theme of this year's INBOUND centered around not just surviving, but thriving in the new normal. And demanding that the systems we depend on every day to keep our business running follow suit.
It's 2020, a year of many changes and so-called new norms. Digital is more important than ever—both in the way we market to our leads and customers, and the technology we use to communicate with them. That's why we need a great digital experience, and a tech that is powerful, easy to use, and cross-departmental friendly (think: marketing, sales, service).
This is just what HubSpot did with its new platform releases, debuted exclusively at INBOUND. Check out what HubSpot announced across its marketing, sales, and service growth platform.
Marketing Hub
Marketing automation is HubSpot's bread and butter. But as the system has expanded to an all-in-one solution for multiple teams, it's worked to expand upon marketing features. Check out the top Marketing Hub updates announced this year.
Updated contact pricing. Formerly, HubSpot's pricing model was based on the number of contacts. Now, Marketing Hub customers are charged for only the contacts they market to via email or ads (aka "marketable contacts"). HubSpot customers can store up to one million contacts for free, so you'll no longer be charged for bounced or unsubscribed contacts in your database.
Account-based marketing (ABM).

HubSpot released ABM features

back in May, and kicked them up a notch with features like a new Target Account Home and account overview to help marketing and sales teams work cohesively.


Multi-touch attribution. Tie marketing actions back to real results. HubSpot's new multi-touch attribution reporting is built for marketers, not data scientists, with features like multiple attribution report types (think: first or last interaction, full-path, linear, u-shaped) and more.
Team management. Give the right user the right access. Marketing Hub users can now separate marketing assets by team for a cleaner, better-organized portal across all teams, brands, or regions.
Updated workflows functionality. Make your marketing less manual. Workflow updates include more contact-based automation, triggered Slack notifications, and CRM updates (deal, ticket, quote) when a new lead is created or changes stages. Additionally, workflows now have more advanced delays (think a specific day at a specific time), as well as an easier-to-use multi-branch editor.
Custom objects. Get deeper segmentation with custom objects. In the past, HubSpot was limited to relationship-based, standard objects like contacts, companies, deals, and tickets. Now, you can

create custom objects

. Examples include SaaS subscriptions, students, or shipments.
Behavioral events. Formerly known as custom events,

behavioral events

allow you to send marketing touchpoints based on website activity or other actions. Consider: If a prospect is on your site and is showing behavior that they might buy, send them an automated email with social proof on why they should continue their purchase.
CRM-powered ads. Find more customers with fewer dollars using offline conversion tracking. HubSpot enabled offline Google ad conversion tracking with ad optimization events. Now you'll be able to drill down to when a user becomes a lead, discover how much it's worth, and better optimize ads for conversions.
New custom report builder and flexible dashboards.

Answer questions about marketing performance—quickly. The new custom report builder allows Marketing Hub users to compare contact, company, and deal data with email, landing page, and blog engagement data. Dashboards are also more flexible than ever with new report sizes.
Sales Hub
According to market research presented at INBOUND, a whopping 47% of sales leaders don't believe their current CRM can grow with them over the next three years. Those CRMs might deliver on their basic needs, but are incomplete or require additional (and sometimes expensive) add-on features.
That's where HubSpot's Sales Hub and CRM come in—with the following expanded features* debuted at INBOUND.
*Note that many of the following are accessible to Sales Hub Enterprise users.
Enterprise-grade CRM tools. Get the flexibility and control sales operation leaders need with

HubSpot Sales Hub Enterprise

. Features include a completely customizable CRM, custom objects (mentioned above), more robust permission tools for larger teams, purpose-built ABM features, lead rotation, and more.
AI-powered sales acceleration. A slew of

AI-powered features

and improvements were released to help sales teams work faster and more efficiently. Newest features include advanced sequences, the ability to automatically populate CRM with important data and send LinkedIn Mail and connection requests natively from HubSpot, along with an improved mobile app.
Connected configure price quote (CPQ) features. Help sales and accounting get on the same page—while better hitting sales quotas. HubSpot's enhanced CPQ features include an improved quotes tool, tailored proposals and templates, updated Product Library functionality (store SKI and custom product properties), and new accounting software integrations.
Expanded, streamlined sales reporting. Give total visibility to sales leaders into rep performance and deal pipelines. Sales leaders get expanded reporting with customizable sales analytics and forecasting, deeper insights into pipeline evolution, deal change history reports, insights for sales coaching, and a new forecasting app.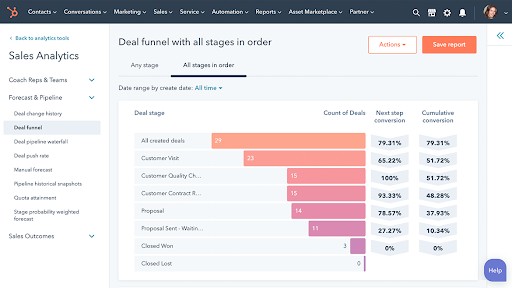 CMS Hub
While HubSpot users have enjoyed CMS features for some time now, HubSpot debuted the CMS as its own product line earlier this year. It no longer lives in the shadow Marketing Hub.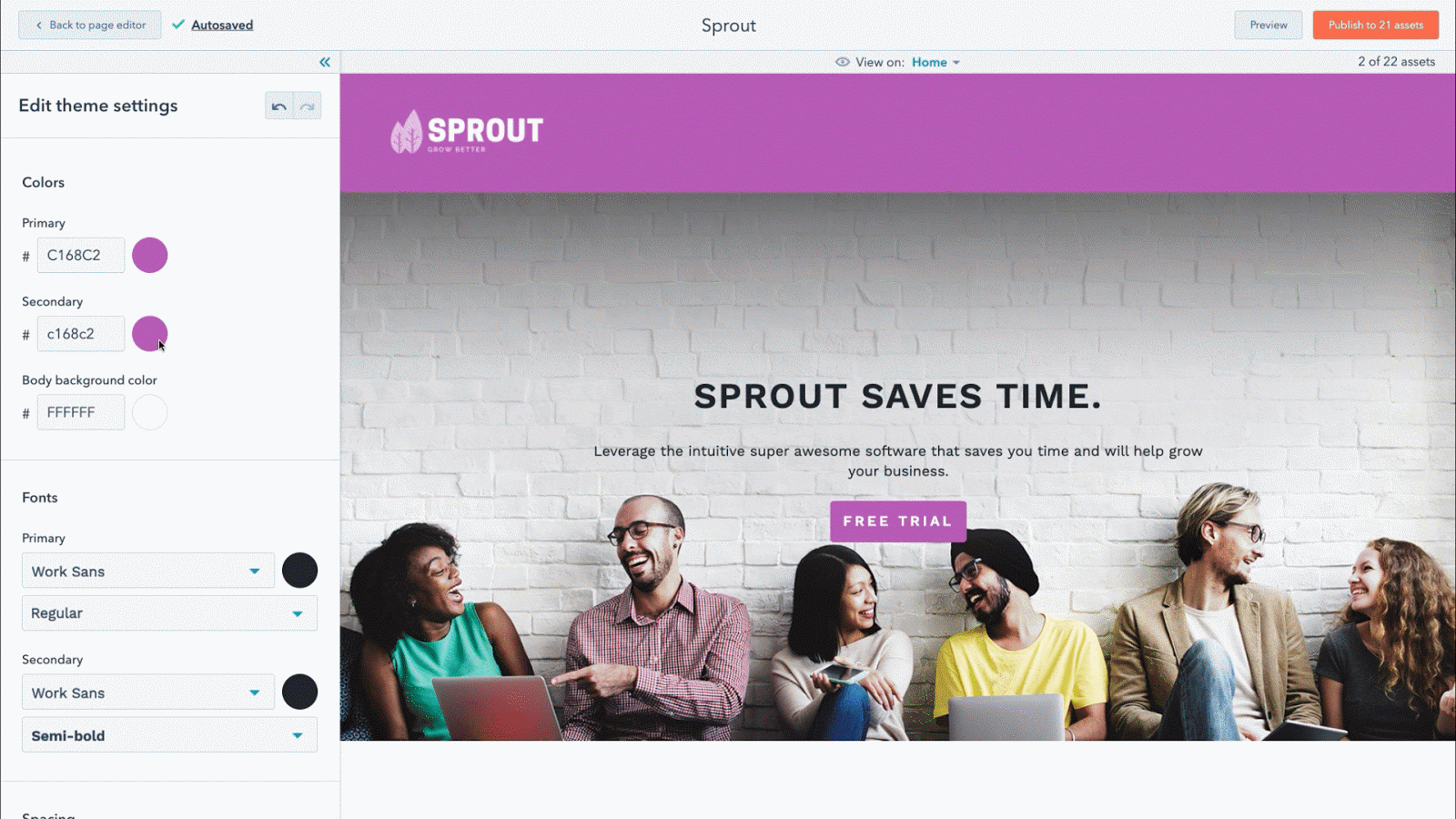 CMS Hub is available in two licenses:
Professional: For companies that require a less-clunky website editor experience.
Enterprise: For scaling organizations that want powerful web and app experiences.
Learn everything you need to know about CMS Hub, including features for both professional and enterprise users, here.
Service Hub
HubSpot's Service Hub helps teams delight customers, while maximizing efficiency. HubSpot is making this possible with the following Service Hub updates:
Jira integration. HubSpot rolled out a native

integration with Jira

, an issue and project management system. The integration includes a bi-directional sync of ticket records and issues, and automates and reports on tickets via the workflow tools.
Logged-in visitor identification. For users who have a login feature on the site, this new visitor identification feature immediately identifies a visitor when they chat with your team.
Ticket sidebar. Service Hub users can now enjoy a dedicated ticket view for contextual information when chatting or following up with a contact, including the associated ticket, contact information, and past conversations.
Conversation forwarding. Move conversations more easily between inboxes. The Service Hub conversation forwarding allows users to move a conversation between inboxes to better hand off and communicate with customers on specific issues.
Advanced team management. Managers can now quickly view and manage agent conversation permissions, status, and availability from one place.
Enhanced help desk automation. Never miss a beat to send proactive communication through all ticket stages. The new automation tools allows users to automate or trigger workflows based on ticket statuses, and manage common Service interactions (think: answering FAQs or business hours).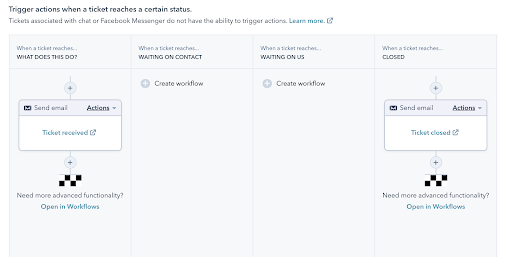 Multi-language knowledge base. Knowledge Base users can now translate help articles in 25 different languages.
Enhanced reporting. Reporting functionality got a boost with the ability to report on all conversations, deeper conversation insights (volume, response rate, etc.), and more flexible dashboards.
Ready to maximize your HubSpot platform?
As you can see, HubSpot didn't let a pandemic slow its innovation. As you lean into digital in 2020, let us know if we can touch base with you about your tech stack in general, or about any HubSpot-specific ways we can partner.
And in the meantime, check out these helpful HubSpot links: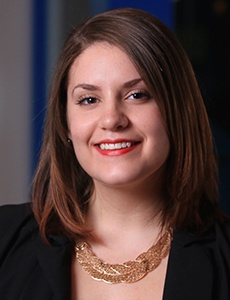 Shannen Laur
Shannen Laur is Ready North's director of growth and services. She joined the agency in December 2014 with a background in corporate communications and marketing. Shannen is a 2014 graduate of Kent State University's School of Journalism and Mass Communication.