Time to hit refresh; the world of web design is changing.
Historically, businesses viewed websites as an expensive, one-time project with a "set it and forget it" mentality.
Today, it's a must-have investment for data-driven decision making that needs to be updated continuously to meet the changing needs of consumers. That's a lot of pressure on marketers (and developers) to create and maintain the ideal user experience.
That's why we're so excited about HubSpot's newest product release: CMS Hub.
The CMS Hub empowers marketers to meet the new demands in web design, without pulling in a developer at every turn. (And it's for this reason that we think developers will love it, too.)
More on the CMS Hub: The Features You Should Know About
Depending on size and need, the Hub comes in two tiers: Professional and Enterprise. Both options easily integrate with dozens of apps that you usually leverage (think Google Search Console, HotJar, Wistia, Canva, and many more) so you don't have to worry about plugins.
CMS Hub Professional ($300/month) is similar to the existing CMS, but editing is easier than ever before. This is largely thanks to website themes.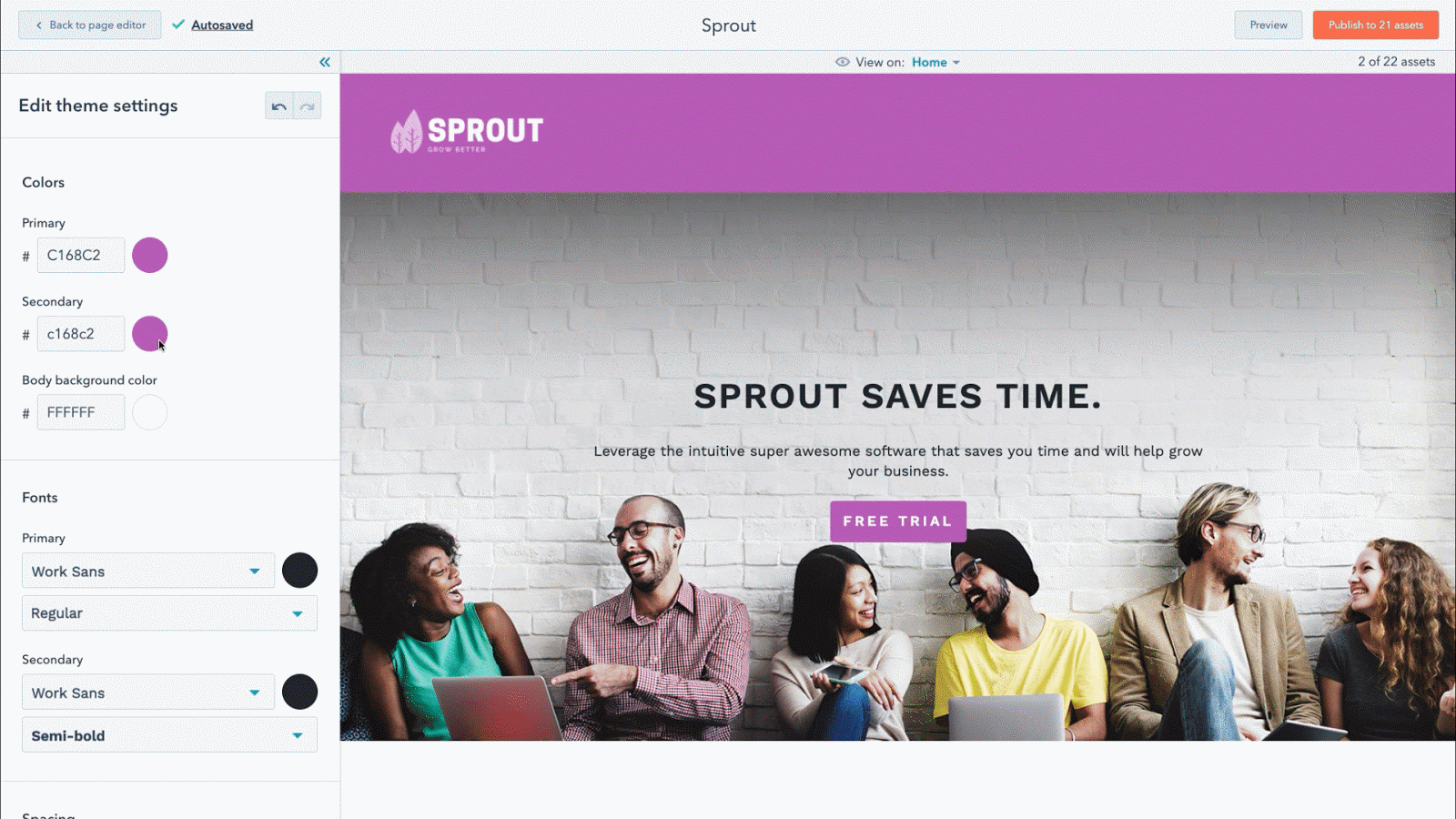 Forget the days of trying to edit a stylesheet. Themes makes it possible for marketers to make changes to a site's look and feel with a simple drag and drop interface. HubSpot offers thousands of pre-built themes, or you can enlist your developer to build custom themes in local environments. Plus, you can leverage content staging to redesign in a safe staging area before replacing your old pages.
CMS Hub Professional also includes:
SEO recommendations
Multi-language content management
Contact attribution report builder
Multi-language content creation
24/7 security monitoring and threat detection
Full CRM
If you need more insight into your team activity and more powerful app experiences, it's worth looking into CMS Hub Enterprise.
When You Need to Go Enterprise
Enterprise ($900/month) caters to two critical pain points (among others). Enterprise simplifies team management with content partitioning, giving individual team members access to only the content they need to see. You can also set up audit logs to track down who made what changes in your portal, approval workflows, and SSO.
Another game changer is the ability to add serverless functions. This means you can extend your content even further, with the creation of event registrations, guest books, dynamic calculators, etc., without developer support to configure an external server or setup a data transfer process.
Related read >> Here's Why Your Static Premium Content Won't Cut It Anymore—And How to Future-Proof It with Interactive Content
Other features you'll get with Enterprise include:
Multi-domains (includes 2 brand domains)
Reverse proxy support
Site performance reporting (and API)
Dynamic page testing
Code alerts
Whether you go Professional or Enterprise, this new product marks a milestone for marketers and developers alike.
Marketers are finally freed from the confines of the traditional CMS experience, in which we are constantly frustrated and constantly pinging developers to make the simplest of updates. We can finally be true owners of our websites, without compromising quality.
For this reason and many more, we believe the CMS Hub is a true growth investment for any brand. And it's clear that other marketers agree. In fact, the HubSpot CMS is currently ranking as the best on G2, a peer-to-peer software review site. Check out the G2 Grid below for Spring 2020.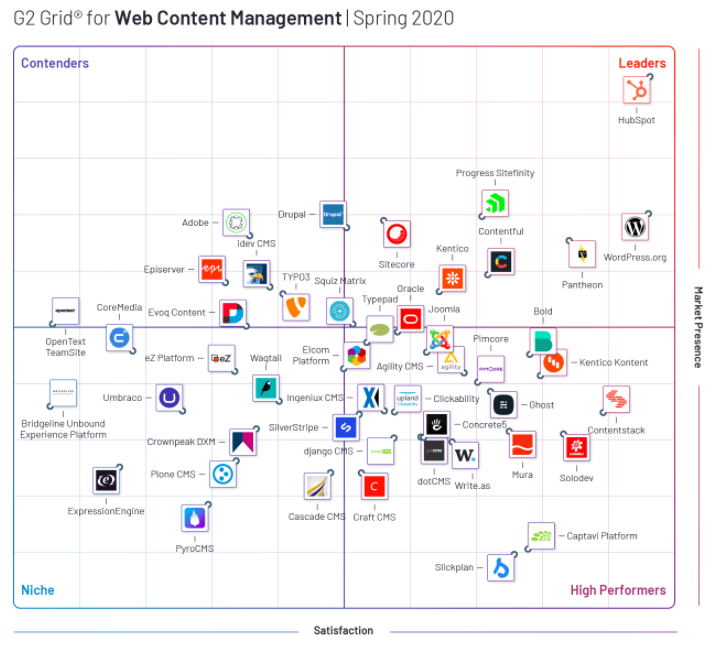 Interested in getting started with HubSpot? We can help. Fill out the form below and a member of our team will be in touch.

Sandie Young
Sandie Young started at the agency during the summer of 2012, with experience in magazine journalism and a passion for content marketing. Sandie is a graduate of Ohio University, with a Bachelor of Science from the E.W. Scripps School of Journalism. Full bio.