This post originally appeared on the Marketing Artificial Intelligence Institute's blog. See even more like it here.
We started the Marketing Artificial Intelligence Institute to connect the dots for marketers, executives and entrepreneurs who want to learn how AI will impact their companies, industries and careers.
Since our launch in late 2016, we've profiled dozens of marketing AI solutions providers and discussed how marketers can begin using AI to drive productivity, personalization and performance.
Over the course of this journey, we've learned there are three big things that marketers need to know as they get started with artificial intelligence. Understanding the ideas that follow is critical to applying artificial intelligence and related technologies to your business.
1. Remember that it is still very early for artificial intelligence.
Artificial intelligence is a suite of related technologies that include machine learning, deep learning, natural language generation (NLG) and more. These technologies are at varying levels of maturity.
Related Read: Cognitive Content Marketing: The Path to a More (Artificially) Intelligent Future
Many of the rising AI tech companies have significant venture capital funding, but limited market success to prove the products work and that their business models are scalable. Marketers should start by determining which goals they are trying to achieve, then vet solutions providers based on specific use cases.
A good place to start is realizing what's possible. Following are 11 common marketing tasks that can be more intelligently automated right now using AI technology.
Discover content ideas.

Write content.

Automate content (at scale).

Optimize content.

Personalize content.

Create ad copy.

Manage digital campaigns.

Test content.

Draft and publish social media updates.

Review analytics and write performance reports.

Recommend strategies and allocate resources.
Learn more about how to automate each one with AI in this post.
2. You need solid data to get started.
Artificial intelligence requires data (structured and unstructured) and customized solutions, so large enterprises, which tend to have more data to work with, are likely to see greater short-term benefits from AI investments.
Start by assessing opportunities to get more of your data—discover insights, predict outcomes, devise intelligent strategies, personalize content across channels and tell automated stories at scale.
This post features eight questions you should ask about your data to identitfy opportunities for artificial intelligence in your business.
3. Talent is key.
There is a push to make AI technology more affordable and accessible. The challenge will be finding technical talent capable of building and executing AI solutions.
Some AI solutions work out of the box. Others require data and engineering experts, along with extended implementation/training periods. Your internal capabilities (or access to external talent) could determine whether or not certain AI solutions make sense for your brand.
For Even More Context on This Topic
Check out my keynote presentation from the Intelligent Content Conference on Cognitive Content Marketing.
Supercharge AI Discussion at Your Next Conference or Event
There's a reason why top events like INBOUND, SXSW and Content Marketing World trust the Marketing AI Institute to translate the buzz around AI into real-world knowledge and actionable insights. Connect with us about an upcoming event.
And, subscribe to the Marketing Artificial Intelligence Institute blog, where we connect the dots for marketers who want to understand how to profitably leverage AI in their businesses. We do that with original articles about practical AI applications and exclusive interviews with real AI solution providers. Join us today.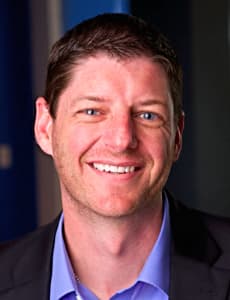 Paul Roetzer
Paul Roetzer is Ready North's (formerly PR 20/20) founder and senior advisor, as well as the founder and CEO of Marketing AI Institute. He is the author of Marketing Artificial Intelligence (Matt Holt Books, 2022) The Marketing Performance Blueprint (Wiley, 2014), and The Marketing Agency Blueprint (Wiley, 2012); and the creator of the Marketing AI Conference (MAICON). Full bio.